Indian Clothing
Indian Clothing: Unity in diversity perfectly matches India in dresses. Each state has their own ethnic dress and people do wear western style as well. Khadi is an important cotton material used for making dhoti, kurta pyjama and even sarees. Some state has dothi kurta and saree as the ethnic dress. The craftsmen who weave the cloth add different colours designs to make it into a beautiful dress.
The northern part of India like Delhi, Punjab, Kashmir and Jammu wear kurta Pyjama and Ladies wear Salwar Kameez as the ethnic wear. Indian cotton weaving and dying industries dates back to Indus valley civilisation. Many techniques were used for weaving. The main technique used for weaving cotton was Charaka which is famous even to this day. Female attire is different in different states in accordance to their culture. Salwar Kameez is worn by most of North Indian females with duppata. Kashmiri dresses is unique, they wear salwar kameez in which upper part is called as Pheran.
Along with this they wear lot of jewelleries. While most of south Indian females wear saree. Children in south India wear pattu langa stitched with silk material and a blouse or langa and dhawini which are half saree. Bindi is a part of the culture in south India. There are different varities of sarees like silk, cotton, polyster, chanderi cotton,
Mysore silk, Banarsi silk, Paithan from Maharashtra, Bengal cotton from Bengal to name a few. Saree is worn and respected worldwide now.

Women Clothing in India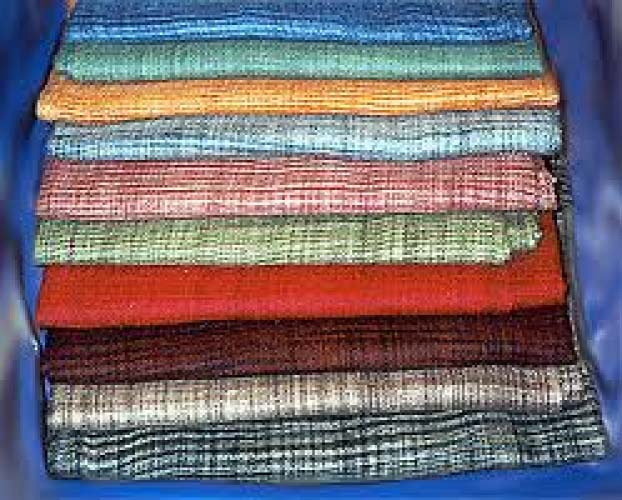 Females of Gujarat, Rajasthan wear Ghagara Choli with the choli been put over head to cover the face. The ghagra choli is decorated with beads and mirror all around the dress. People of Rajasthan wear lot of jewellery made of silver and beads every day.
Females of north east India are not only very pretty but also the traditional dress which they wear along with lot of jewelleries is just mind blowing. Some of the traditional dresses which they wear are Jainsen from Meghalaya, Mekala Chador from Assam. People from Arunachal Pradesh wear tribal dress with lot of beads and jewels. The Naga tribes called as Tangsa in Arunachal Pradesh wear woven petticoat (skirt) and a blouse, Miji women wear ankle length white cloak with lot of jewels.
Manipur dress is simple and beautiful it consist of a small shawl known as Innaphi a wrap cloth known as Phanek and a stiff skirt known as sarong is what females of Manipur wear. Mizoram women wear Puan, Chapchar kut and Pawl kut. In Mizoram, while performing their traditional dance women wear dress called as Puanchei. Women of Tripura are very good weavers they wear the woven cloth called as Rinai (which is a long piece of cloth draped from waist to knees). Some of the other traditional dresses of Tripura women is Khamtang, Thangang etc. North east women dressing is very neat, beautiful and quite different from rest of the India.
Men have not much choice to wear. Either they wear dhoti kurta or lungi. This is known in different names in different places. Dhoti also known as Panche in Kannada or Mundu in Malayalam is a plain white cloth unstitched which is drapped around waist till ankle. Kurta pyjama, Sherwani. Sikh wear turban along with it.  In south India or Maharashtra men sometime wear peta (a similar head cover like turban). Sherwani is mostly worn during weddings. Indian dresses are ethnic, colourful made up of locally available material suiting to the local climatic conditions. However with the influence of western culture the dressing style in India is changing rapidly. 
Update on coronavirus in India
Affiliate Disclosure:
If you make any purchase via a link on this site, I may receive a small commission with no added cost to you.