Agumbe
Agumbe
Quick facts:
Location: Shimoga District
State: Karnataka
Country: India
Language: Kannada
Best time to visit: November to February. It is better to avoid monsoon season which starts from June and continues till September as Agumbe receives very heavy rains during that period.
Agumbe is a beautiful serene village located in west coastal region in Shimoga district, Thirthalli taluk in Malnad region of Karnataka, India. It is a very small village with total population of 500 people in the village.
Malnad covers western and eastern slopes of Western Ghats. It is a UNESCO World Heritage Site.  It covers many districts like Shimoga, Udupi, Sringeri, Uttara Kannada, Chikmagalur, Hassan, Kodagu and Dakshina Kannada. Agumbe is famous for its green and serene natural beauty is also known as Cheerapuji of South India. Cheerapunji is a small town in Meghalaya, India it is known as wettest place on Earth.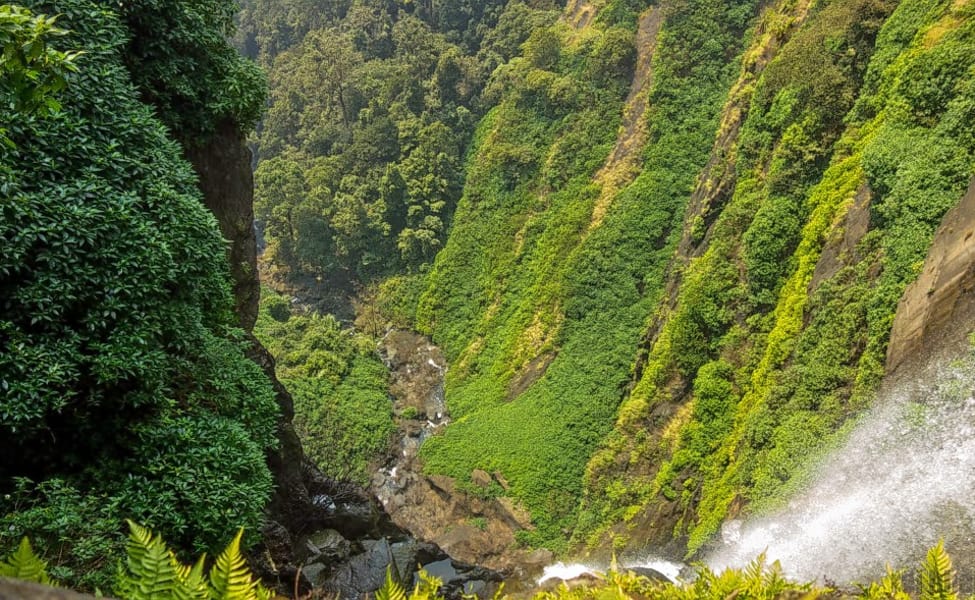 Agumbe is a must visit place in Karnataka, India. It is situated at an elevation of 2200ft from the sea level. The place is famous for many rare medicinal plants like Eugenia, Myristica, Hoiligarna and Garcinia.
In order to protect the medicinal plants in the region, The Agumbe Medicinal plants conservation was established in the year 1999. Agumbe is also home for Rain forest Research station which was established in the year 2005. 

Tourists Places in Agumbe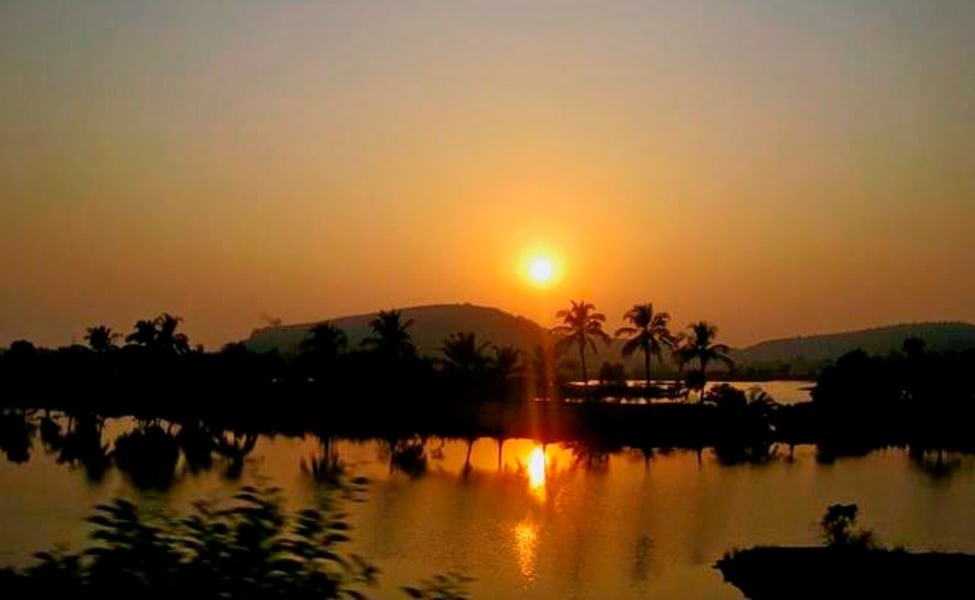 Sunset Point: one of the best sunsets one can view is from Agumbe, it is just 10mins walk from the main town. The point is on the highest peak in Western Ghats. Tourists can witness beautiful sunset over the Arabian Sea. The change in the colour of Sun and sea, gives visitors a spectacular view of sunset.
Gopal Krishna temple: Built during 14th century this temple is an important tourists place in Agumbe. The temple is built in Hoysala style of architecture.
As Agumbe receives heavy rainfall it also has many famous waterfalls. Some of the waterfalls include.
Barkana Falls: The word Barkana is derived from the word Barkana which means Mouse Deer.  It is located at 10kms from Agumbe, Barkana Falls is the tenth highest water fall in India.
It is at a height of about 500 feet and the water fall is surrounded by beautiful thick forests of Western Ghats. Located in the middle of lush green forests Barkana waterfalls give a spectacular view to the tourists.
It originates from Seeta River which is one of the main sources for hydroelectricity in Karnataka India.
The view becomes more spectacular and fascinating during monsoon season when the water level increases due to heavy rainfall. if you want to indulge in some trekking activities then Barkana falls is a very good and ideal place for trekking.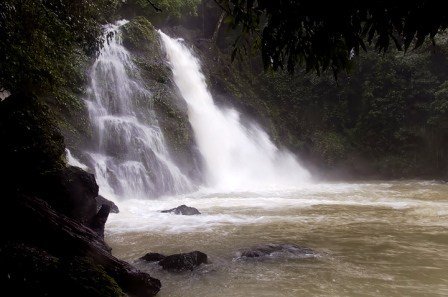 Jogigundi waterfalls:
Jogigundi waterfall is another important tourist's destination. Even though it is a small waterfall still it is filled with water all the time because the region receives heavy rainfall throughout the year.
The fall is situated inside the dense forest of Western Ghats. The most beautiful and unique feature of this water fall is that it originates from a cave and run through a hill. It is believed that the water fall got its name Jogi from a saint who meditated here for thousands of years ago. The beautiful location with lush green trees, orchids is a perfect place for doing some trekking.
Koodlu Theertha waterfall:
It is located in Udupi district of Karnataka, India in the Western Ghats. It is located near Hebri which is around 20Km from Agumbe. The mesmerising waterfall falls from a height of around 300ft and falls into a pond. The roaring sound from the waterfall disturbs the calmness of the forests.
This mesmerizing and most beautiful waterfall comes from River Sita hence it is also known as Sita falls. This waterfall descends from a height of around 300ft and falls in to a pond. The local people consider the pond as very holy water. Apart from the waterfalls the surrounding of the natural green beauty is truly worth watching.
During heavy rainfall the waterfalls may be closed to tourists for safety reasons. It is better to check before leaving as it is deep inside the forest. There is a nominal entrance fee for the waterfalls.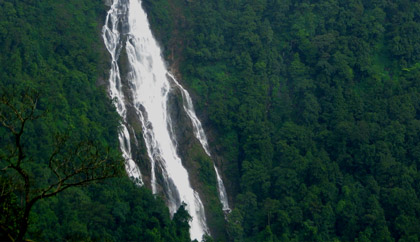 Onake Abbi Waterfalls: In the local language Kannada Onake means stick used for pounding rice. It is situated deep inside the forest. One has to trek for around 5Kms before reaching the waterfall. You can only feel and experience the beauty of the waterfall and the surroundings on reaching the spot.
Kunchikal waterfalls: This waterfall is formed by River Varahi. It is located near Masthikatte-Hulikal road in Shimoga District, Karnataka India. The waterfall dives from a height of 455m and falls on rocky boulders. The ideal time to visit is only rainy season as it is visible only during rainy season. The flow of water is greatly reduced because of the construction of Mani Dam near Masthikatte and underground power generation station near Hulikal.
Agumbe Research Rainforest Station: The station is located within the Agumbe rainforest which receives heavy rainfall during monsoon season. It is a part of Malnad-kodagu corridor which has some famous tourist's spots lie Kudremukh National park, Sharavati Wildlife Sanctuaries, Sringeri, Thirthahalli and many more. 
It was founded in the year 2005 by Romulus Whitaker. The main and important attraction here is the hydro electric power plant that works on solar energy. The rainforest is also famous for King Cobra. More than 100 King Cobra has been rescued by the research station.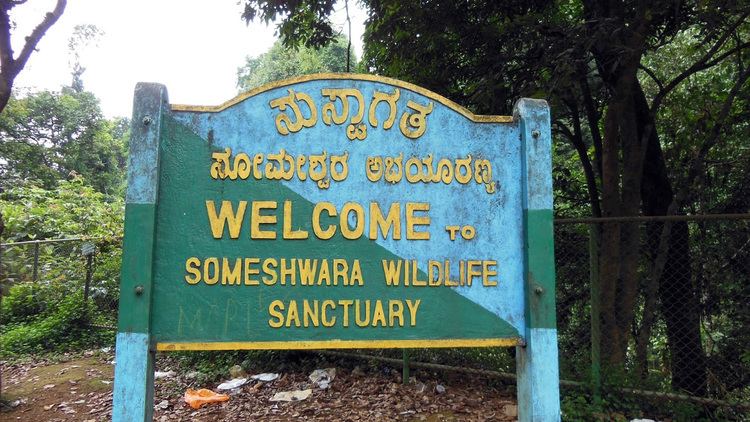 Someshwara Wild life Sanctuary:
This protected wildlife sanctuary is located in Western Ghats Karnataka, India. It is very close to Agumbe. Tourists should not miss to see this beautiful wild life sanctuary which has many wild animals. The sanctuary has different ranges like tropical wet evergreen forests, west coast semi evergreen forests and southern secondary, moist deciduous forests.
The sanctuary is below Agumbe and between Udupi and Shivamogga district of Karnataka, India. It was established in the year 1974 covering an area of 88.04Km2. It was later expanded to 314.25Km2 which covered even the protected areas like Kudremukh National Park, Sharavathi Wildlife Sanctuary and Mookambika Wildlife Sanctuary.
The sanctuary has good flora and fauna which includes like Tiger, leopard, lion tailed macaque, bonnet macaque, King Cobra, Malabar grey Hornbill, Dhole, Indian Porcupine and Mahasheer Fish found in Sita River. The Sanctuary is open on all days from 6am-6pm with a minimal entry fee.
Flora and Fauna in Agumbe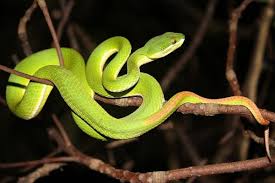 Check out pages on
As Agumbe is located in Western Ghats it is famous for beautiful Flora and Fauna. Agumbe is also famous for the medicinal plants.  Medicinal plants are those plants which are used in medicinal practice. 
Some of the plants species that are discovered and endangered at Agumbe are Persea Macrantha, Adenia hondala, Tarenna agumbensis, Garcinina Indica, Caudalejeunea pluriplicata-lverwort and Notothylas dissecta-hornwort. Along with these plants there are many more plants that just stuns you with its beauty.
The Western Ghats has varieties of animal's species which include mammals, reptiles, amphibians, birds, insects and marine species.
Some of the Mammals include lion tailed macaque, tiger, leopard, Sambar Deer and Giant Squirrel. Among reptiles are King Cobra is the flagship species in Agumbe, cane turtle and flying lizard.  Blue eyed bush frog is just beautiful to see and watch.
Agumbe has in numerous insects' species like Atlas moth, Selenops, Drosphilla, fresh water snail, Varieties of butterflies, katydid, Crane fly, Cricket, Stick insect (Phasmatodea) and Blue tiger moth Larva and the list goes on.
Rafting in Agumbe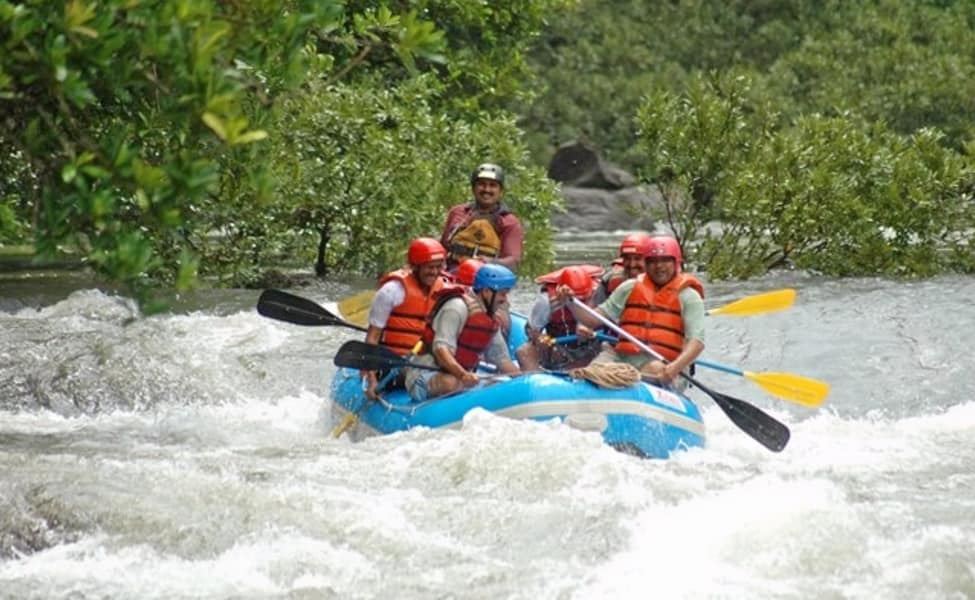 Rafting in Agumbe:
Tourists who are interested in doing some adventure sports in water can venture into doing rafting in Sita River. You can enjoy rafting for close to 4-6 hours depending upon the distance and the route you choose. One can get a thrilling experience in the River Sita rafting in Agumbe.
White water river rafting can thoroughly be enjoyed by all age groups.  The organisers are quiet friendly and helpful, they quip the rafters with all the required things like jackets and helmets. They also provide you with detailed instructions before starting rafting. One can choose mild rapids or wild ones depending upon your confidence of doing rafting.
Other than rafting Agumbe is also famous for doing trekking. But one should be careful of leeches as you can see hundreds of leeches while doing trekking. It is better to cover your legs while trekking.
Read more about
Climate and How to Reach Agumbe
Climate:
Agumbe enjoys tropical warm humid climate. During monsoon season the place receives very heavy rainfall. The monsoon season starts from June and ends by October. During summer season the temperature hovers around 35oc. April is the hottest month and during winter season weather remains pleasant with December is the coolest month where the temperature could be around 20oc.  The best and ideal time to visit Agumbe would be from November to February.
Update on coronavirus in India
How to Reach:
By Air: The nearest Airport is Mangalore which is at a distance of 106 Km and another airport is Bangalore which is at a distance of 378Km.
By Rail: Udupi is the closest railway station which is at 55km from Agumbe and also Shimoga railway station which is at a distance of 100kms.
By Road: There are plenty of government and private buses from all major cities of Karnataka like Bangalore, Mangalore, Udupi and Shimoga.
Affiliate Disclosure:
If you make any purchase via a link on this site, I may receive a small commission with no added cost to you.