Culture of India
Culture of India
Culture is one of the most interesting topics to know about my country.  Every country has its own culture, but I can say that Indian culture is truly unique, different and interesting. Culture can be best described as the social behaviour of any human in the society. It can be religion, festivals, art, music, dance, dressing, type of food and many more. India has a varied culture.
It is one of the most ancient cultures in the world. Indian culture dates back to the time when humans came into existence.  It can be said that culture of one country certainly influences the culture of another. Indian tolerance to non violence and Indian ideologies are the living examples for the India's rich culture. Even though culture and language differ from one state to another still Indians together celebrate all the festivals either national or regional together happily. India has 29 states which has different culture and civilisations.
Slowly the changes do takes place in the culture and this would certainly have a great impact on humans as well as the society. India is known for its unity in diversity. People from different religion, cultural background have settled in India and made it as their home. Indian culture is never rigid rather it welcomes each and everyone to practice their own culture, thereby Indian culture has evolved over a period of time.
Indian culture dates back to Vedic civilisation, Indus valley civilization. However with many invasions from Northwest and colonisation by Europeans as well as the development of science and technology the culture also had made some modifications and changes. Indian culture is magnificent and amazing whether it is north or south or east or west has its own unique culture. The immense diversity in Indian culture truly is breath taking.  India is a land of unity in diversity where people from different background be it culture, religion, language stay together and celebrate together. Indians have great respect for other religions and culture. The Indian culture or religion or even the medical healing methods like yoga, Ayurveda have a great impact on the world.
It can be said that Indian culture has three main ideologies
1.     Unity in diversity,
2.     Secularism,
3.     Non violence and brotherhood.
Let us now take a journey to this wonderful culture of India 
Different ways of greeting--Culture of India
In Indian culture, Guest is treated as God "athithi devo bhava". There are many ways of exchanging greetings. It can be by touching the feet, folding both hands and doing 'namaste' or Namaskar and even by hugging. Both Namasthe or Namaskara means the same and express deep respect by folding hands while inviting people or while bidding farewell to any person. 

Even though Namaste is expressed differently in different languages still they have the same meaning and respect. In Indian culture most of the youngsters are taught to touch the feet of the elders and take blessings from them. The form of greeting depends on who is greeting whom.  In general elders are greeted by touching feet or by folding hands in the form of Namaste. 
Colleagues or classmates or friends are greeted by hugging or through handshake.  Most of the formal way of greeting is handshake, which may not be of Indian origin.  Younger ones or kids greeted by putting hand on their head or on shoulders and blessing them. This kind of greetings is usually not present either in Business world or in any part of the world.

Religions of India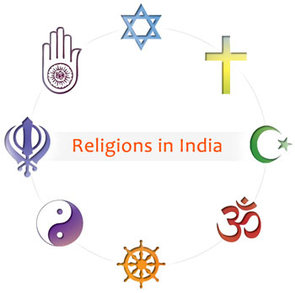 India has given birth to many religions like Hinduism, Jainism, Buddhism and Sikhism. These religions are together known as Indian religions and have spread to different parts of the world. Today Hinduism is the third largest religion in the world and Buddhism is the fourth largest religion in the world. There are many non-Indians who have adopted one of the above religions. Other major religions that are present in India are Islam and Christianity.
India being a secular country, every person has the right to follow his own religion. Worldwide Hinduism and Buddhism are one of the major religions that are practised. During Muslim rule in India most of the temples  which belonged to Hindus, Jains and Buddhists were massacred and demolished ruthlessly in North and South India.
Most of the Indians were also forced to convert into Muslim by the Muslim rulers. Other foreign religions like Judaism, bahai faith and Zorastarianms also got the same respect in India as other Indian religions. India is predominantly a religious country which has a vast history about Hinduism and other Indian religions.
As per the census nearly 80% of the population practice Hinduism, Islam 14%, Christianity 2.3%, Sikhism 1.7% and Buddhism and Jainism 0.7% and 0.4 % respectively. Most of the Indians are highly superstitious and God fearing. Some of the major pilgrimage centres in India are Badrinath, Kedarnath, Vaishna Devi, Amarnath, Varanasi, Sabrimala, Harminder Sahib in Amritsar, Dargah Sherif of Ajmer and Churches at many places. All people of different religions start the day with prayers and hymns.
Indian philosophy plays a very important role in Indian religions. Some of the common philosophies of all religions are Dharma, Karma, Tattva, samsara, reincarnation, dukha, renunciation and meditation. Even though some of the philosophies differ from one religion to other still the path for ultimate liberation is same in all philosophies. Indian philosophies are just wonderful to read, understand and to inculcate those philosophies in our life.
Indian Festivals
Throughout the year some or the other festival is being celebrated all over India. It can be national festivals or religious festivals; nobody can stop Indians from celebrating the festivals. Some festivals like Diwali, Holi, Makar Sankranti , Dussehra are celebrated all over India but there are some festivals which are celebrated only to that particular region or state like Onam is celebrated mostly by Keralites, Ganesh Chaturthi in celebrated only in South India. Festivals can be divided into National festivals, religious festivals and harvest festival.
National festivals include Independence day, Republic day and Gandhi Jayanti.
Religious festivals include Ganesh Chaturthi, Holi, Raksha Bandhan, Diwali, Dasara, Saraswati puja, Janmastami, Durga puja, Shivratri, Ugadi and many more. Some of the harvest festival includes Makara Sankranti, Lohri, Onam, Baisaki, Bihu. Durga Puja/ Navaratri/ Dussehra is a very important festival which is celebrated across India by most of the Hindus. The festival is celebrated for ten days and the tenth day is celebrated as Vijayadashmi. Festival gives us a reason to get dressed up and meet all the members of the family. It is celebration of joy. People in India look forward for these festivals as it brings a change from their regular work and also act as a stress buster.
Islam is the second largest religion in India. Some of the major festivals that are celebrated by Muslims are Eid, Bakrid, Muharram and Shab-e-barat. Some of these majors festivals are national holiday in India. Eid  or Eid ul fitr is a very important festival for Islam and it marks the end of Ramadan the holy month of Islam. Another important and the third biggest religion in India is the Christianity.
The main festival of Christianity is Christmas and Good Friday which is a public holiday in India. Christmas is festival celebrated for the birth of Jesus on 25th of December. Good Friday is a day to commemorate the crucifixion of Jesus and death of Jesus at Cavalry. Good Friday is observed during Holy week.
Not only festivals large melas and fairs are set up every year in different parts of the country for celebrations. One such major handicraft mela is Surajkund handicraft Mela. Christianity being the third largest religion in India Christmas and Good Friday are celebrated with same enthusiasm. These days are public holiday for the people. Buddh Poornima and Ambedkar Jayanti are celebrated by Buddhist, while Guru Nanak Jayanti and Baisakhi are celebrated by Sikhs

Indian Clothing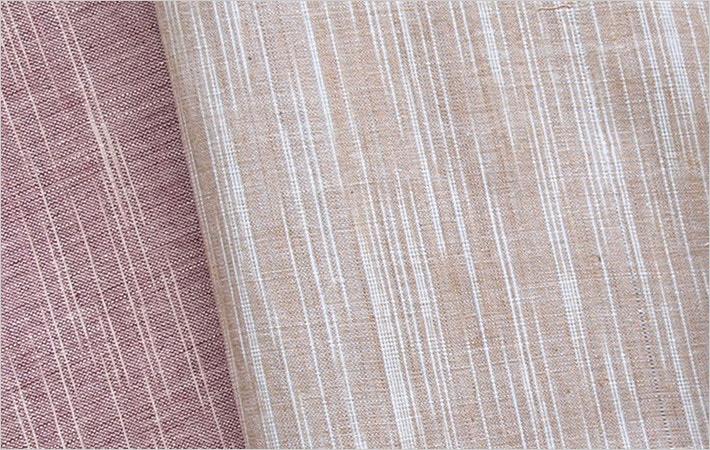 Indian Clothing:  Unity in diversity perfectly matches India in dresses. Each state has their own ethnic dress and people do wear western style as well. Khadi is an important cotton material used for making dhoti, kurta pyjama and even sarees. Some state has dhoti kurta and saree as the ethnic dress.
The craftsmen who weave the cloth add different colours designs to make it into a beautiful dress. The northern part of India like Delhi, Punjab, Kashmir and Jammu wear kurta Pyjama and Ladies wear Salwar Kameez as the ethnic wear.
Saree is the traditional dress of women in India. Saree along with jewellery, bindi, bangles make perfect Indian women. Bindi is an auspicious mark put on the forehead of any Hindu women in India. The ethnic dress of each state differs from one another and truly is makes a wonderful and colourful to see people wearing different ethnic dresses during festivals and also in marriages. The dastar or pagri is a head wear worn by Sikh men is an important part in Sikh culture. Indian dressing style is slowly getting influenced by the western culture and dress. 

Indian Marriages
Indian marriages: The most wonderful culture in India is the Indian marriages. The marriages in India differ from region to region, state to state and from one religion to another religion. The wedding preparations start well before many months both in bride and groom family. Hindu weddings are the most elaborate and extensive weddings unlike other religions. According to Hindu belief marriages are made in heaven and it is already decided by the God. It is considered as most sacred part in any body's life.
According to Hinduism a person enters grahsthashram from Brahmacharya. Even though rituals in Hindu weddings do vary from region to region still some of the common procedure includes Kanyadhaana, Panigrahana and Saptapadi. It means giving away the daughter by her father to husband's family. Then according to Hinduism the wife takes the name of the husband name and gotra. 
The Hindu weddings stretches for a period of 4-5 days. Every custom that are performed during the wedding has a philosophical and spiritual significance.  Arranged marriages are still the primary mode of marriage in Indian society hence pre wedding rituals like engagement, roka in Punjabi, Sagai in Haryana, Tilak in Marwari and Nischithartham in Kannada and other south Indian weddings play a very important role.
These rituals in way confirm the wedding and the date of wedding. After the pre ritual ceremony of engagement both the families start the preparation for the grand wedding. And then the marriage takes places at different stages
Jain and Buddhist wedding are quiet similar and follow their respective religious texts. The wedding rituals of Swethambara differ from that of Digambaras. Jain pandit is invited to perform the rituals and the wedding. In Buddhism wedding is highly a spiritual affair and usually are very simple wedding.
The horoscope of both bride and the groom should match only then they can get married and the wedding is a very simple affair. In Sikhism the wedding ceremony is called as Anand Karaj and the Christians visit Church to get married. In Muslims wedding is strictly followed through Holy Quran.
After the pre wedding rituals like Salatul Ishtikara, Imam zamin, Mangni, Manjha and mehendi then both bride and the groom agree to marry which is known as Nikah ceremony. Whatever may the rituals and religions one thing that is common in most of the weddings is that marriages takes place on the auspicious date which is selected through calendar of the respective religions.

Indian Languages
Indian Languages: India is a multilinguistic country. Officially there are one language spoken for each state however there are many languages spoken within the state. There are many language families that are spoken in India. The main is the Dravidian language and Indo Aryan languages.
The national language of India is Hindi. The north Indian languages are from Indo Aryan family and the South Indian languages are from Dravidian languages. Officially the constitution of India designates 22 languages as the official language of India. Each state should specify there language in the legislation. Other than 22 official languages there are hundreds of dialects within the state which makes India a multilingual country.

Indian Dance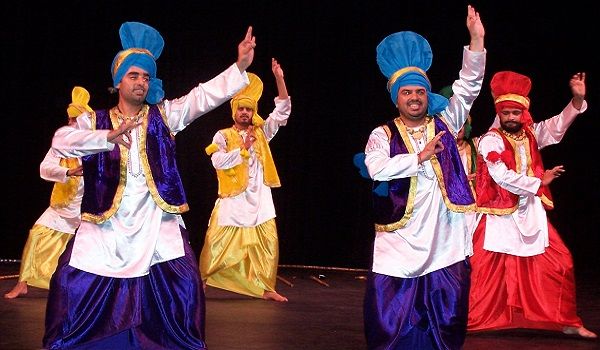 Indian Dance: India has such a rich culture especially in dance, music and fine arts that just words are not sufficient to describe the culture of my country. Dance and music play a vital role in human life. One soothes the mind and emotions while the other i.e. dances expresses the emotions and feelings.
The feelings are expressed through actions, eyes and face in dance. Both dance and music go hand in hand. It is not just dance and music which is famous but also the performing arts in Indian culture like drama, theatre, visual arts are also famous. Know more about Indian dances by visiting the link.

Indian Music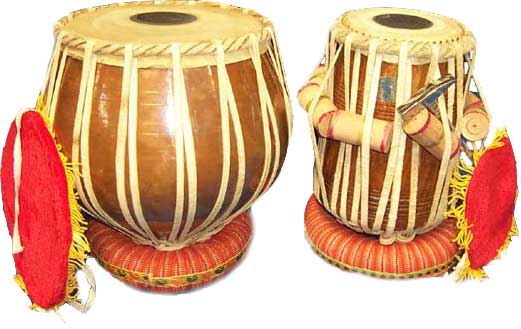 Indian Music: Music soothes the mind of a person. It plays a very important role in human life. When a person is depressed or happy he/she prefers to listens to music. Music existed from time immemorial.  Amir Khusroa a great sufi musician, poet was present in 13th century. Like him even Tansen the famous Hindustani musician was present in 15th and 16th century. From this we can say that music is immortal and immemorial. Know more about our music by visiting the link.
Update on coronavirus in India
Affiliate Disclosure:
If you make any purchase via a link on this site, I may receive a small commission with no added cost to you.