Freedom Fighters of India
Freedom Fighters of India
Introduction:
Freedom Fighters of India: India has very interesting and breath taking History. Many people have fought and laid their lives to country to get Independence to India from the hands of British. India has very ancient history even from Before Christ. Many rulers ruled India even before British came to India.
Thousands of people sacrificed their lives only for one goal that is freedom for India from British. We are aware of just few freedom fighters but there are also many unsung and unknown heroes whose names are not known to India. Let us salute to all the freedom fighters who have laid their lives to mother India.

Here we have selected some freedom fighters among thousands to know more about their life and the way they fought for getting independence to India. All these freedom fighters, activists, kings came from different states, different religions, different background to one common cause that is freedom to Mother India. Let us read and understand more about these freedom fighters.

Siraj ud-Daulah: ( 1733-1757)
Siraj ud-Daulah was born in the year 1727 to Zian ud din Ahmed Khan and Amina Begum. He was the last independent ruler of Nawab of Bengal and his end marked the beginning British East India Company rule Bengal. After taking over the reins from his maternal grandfather Alivardi Khan Siraj ud Daulah lost to British in Battle of Plassey thus Bengal fell into the hands of British. Battle of Plassey is considered as a very important turning point in the history of India.
 After the British attacked and captured Siraj ud daulah the British sent troops from Madras to recapture the fort and to take revenge on the attack.  He was later executed on July 2nd 1757 by Mohammed Ali Beg under the orders of Mir Jaffar's son namely Mir Meerun due to the agreement between British east India company and Mir Jaffar.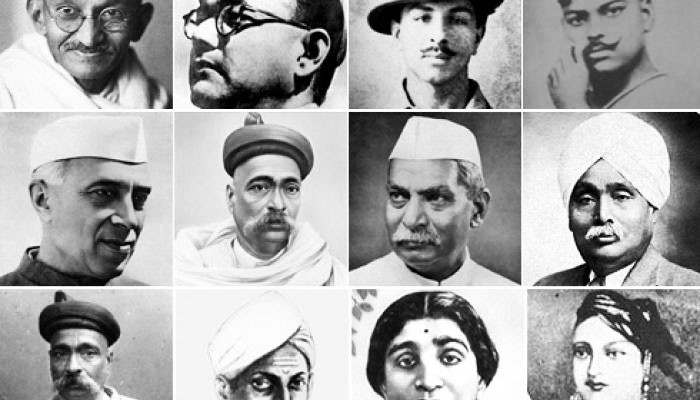 Kittur Rani Chennamma: ( 23rd October 1778-21st February 1829)
Kittur Rani Chennamma was born in the state of Karnataka at Kittur in the year 1778. Kittur is a small taluk in Belgaum district. She fought against British East India Company with armed forces against the Doctrine of Lapse. Rani Chennamma along with her Lieutenant General Sangoli Rayanna fought bravely against British East India Company but was imprisoned at Bailhongala Fort at died later in the year 1829. She was one of the first female rulers to fight against the British East India Company.

Ahmadullah Shah: (1787-5th June 1858)
Ahmadullah Shah was known as the light house of the Indian rebellion movement of 1857 for the Awadh region. He was born in the year 1787 and became famous as Maulvi of Faizabad.  Ahmadullah grew as a political leader committed to fight against the British rule in India. During his fight against British Maulvi made Faizabad as his centre and launched revolts from all parts of Awadh region. He made the local mosque Masjid Sarai as his headquarters for his fight.
He travelled to different parts of the country and spread the message of independent India. The important part is that British could never catch him alive even after announcing prize money of 50,000 pieces of silver. The rebel army from Awadh was led by Ahmadullah and Barkat Ahmed. 

The king of Powayan cheated Maulvi by inviting him to his palace to start fresh attacks on British. On believing the king Maulvi reached the gates of the palace, the king killed Maulvi by firing cannon shot and beheaded him and later presented it to the magistrate. The British rewarded the king with 50,000  silver pieces as was announced. Thus came the end of one of the great freedom fighter of India.

Tantia Tope and other freedom fighters of India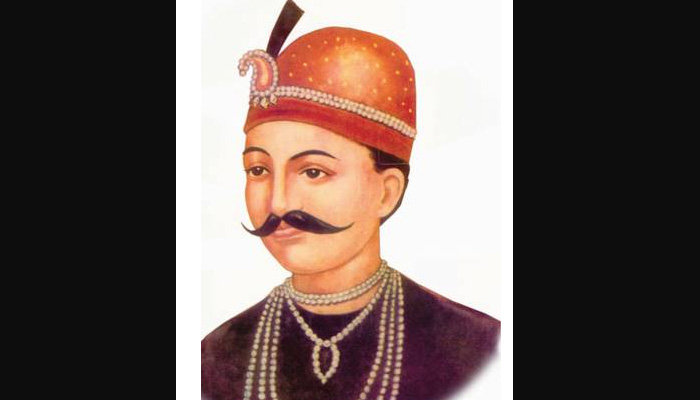 Tantia Tope: (1814-18th April 1859)
Tantia Tope was born to Marathi Brahmins in the year 1814 at Yeola, Nashik District. He was the general in the Indian Rebellion act of 1857 and was executed by the British on 18th April 1859. Tantia was an ardent follower of Nana Sahib worked on behalf of Nana Sahib when he was forced to retreat from the British army. He also helped Rani Lakshmi Bai of Jhansi to retain Gwalior. Tantia Tope was one of the great freedom fighters among thousands of the Freedom fighters who laid their lives to mother India.

Mangal Pandey: ( 19th July 1827- 8th April 1857)
Mangal Pandey was born in Nagwa village of Ballia District. He is considered as a very important Indian soldier who fought against British for independence. In 1849 he joined the Bengal army and later in March1857 he became the private soldier in the 5th company of the 34th Bengal Native infantry regiment of British East India Company. The regiment had many Brahmins in it.
The British introduced a new Enfield P 53 rifle in the Bengal Army wherein the cartridges had to bitten at one end before using it. It was believed that the cartridges were smeared with animal fat mainly of cow, pig which could not be consumed by Hindus and Muslims.
 Hindus consider cow as a holy animal and pig is forbidden by Muslims. Pandey who came to know about this disapproved to use those cartridges. Later on April 6th 1857, Pandey was court martial for his action against the British. He was given death sentence and was hanged till death on April 8th 1857. Mangal Pandey rebel against British was just before the outbreak of Indian Rebellion act of 1857. 

Vasudev Balwant Padhke: ( 4th November 1845- 17th February 1883)
Vasudev Balwant Padhke was born in the year 1845 at the Rajgad District of Maharashtra. He became famous for his revolutionary activities and also when he took control of Pune for few days from the British soldiers. Phadke was very concerned for the plight of farmers during the British rule. 
He formed a revolutionary group called as Ramoshi. He was captured in a temple when he was on his way to Pandrapura. He was sentenced to jail for his life. However Phadke escaped but unfortunately his escape did not last long and again he was arrested. He went on hunger strike unto death and died on 17th February 1883.

Chittaranjan Das: ( 5th November 1870- 16th June 1925)
Chittaranjan Das also known as Deshbhandu (friend of the nation) was a prominent person in Indian Independence movement. He was a prominent patriot and sacrificed all his life for the India's independence from the British. A lawyer by profession and founder of Swaraj Party in Bengal successfully defended Sir Aurbindo Ghosh from criminal case which the British had filed against Ghosh. Subhas Chandra Bose was his obedient follower who continued his legacy after the death of Das. Due to ill health Chittaranjan Das died in the year 1925.

Vinayak Damodar Savarkar: (28 May 1883 – 26 February 1966)
He was born in Bagur district of Maharashtra. He was a prominent political leader who was a lawyer by profession and was a member of Hindu Mahasabha. Savarkar speared Hindutva with his writings and through poems. Under the leadership of Savarkar, the Hindu Mahasabha openly opposed the Quit India movement and boycotted it. Savarkar was a very outspoken person where he has criticised Gandhi and called him a hypocrite but he had great respect to BR Ambedkar.
Initially Savarkar was accused of Gandhi's assassination but was later released. After the death of his wife in the year 1963, Savarkar announced on 1st February that he would observe fast until death and termed the act as atmaarpan and not atmahatya. He renounced taking any food and even medicine which led to his death on the year 26th February 1966.

Alluri Sitaram Raju: (1898- 7th May1924)
Another important leader, revolutionary who fought for India Independence Movement is Alluri Sitaram Raju.  theBritish government passed the 1882 Madras Forest act which restricted the tribal people from the free movement. This caused difficulties for the tribal people to engage in shifting cultivation in the forest. Sitram Raju supported the tribal people and  played a key role in Rampa Rebellion of 1922-24 in which a group of tribal people fought for their rights at the border of East Godavari and Vishakhapatnam region.
Later Raju was attacked by the British in Chintapalle forests and was killed in Koyyuru village.

Bhagat Singh: (1907- 23rd March 1931)
Bhagat Singh was born in the year 1907 as a Sandhu Jat Sikh at Banga Village Jaranwala Tensil in the Lyallpur district of Punjab. He became famous for his courage, bravery and sacrifice. He was executed at a very young age of 23 and became the hero of Indian Independence movement. Bhagat Singh and two other freedom fighters namely Rajguru and Sukhdev were sentenced to death in Lahore conspiracy case and were hanged to death on 23rd March 1931.
 Bhagat Singh and his associate shot Saunders in Lahore whom they mistakenly thought as James Scott who was responsible for the death of Lala Lajpat Rai. For this action he was sentenced to death. He became a popular person after his death, Jawaharlal Nehru said that " Bhagat Singh did not become popular because of his act of terrorism but because he seemed to vindicate the honour of Lala Lajpat Rai". He became the popular symbol of patriotism and bravery among the youth even to this day.

Chandrashekar Azad: ( 23rd July 1906- 27th February 1931)
Popularly known as Azad was an Indian freedom fighter known for his bravery and revolutionary ideas. He reorganised the Hindustan Republican Association and gave it a new name known as Hindustan Socialists Republican Army. Azad was born in the Babhra village in Madhya Pradesh. He was a great freedom fighter who fought till the end of his life for Mother India. Azad was closely associated with Bhagat Singh and with his help Azad reorganised the Hindustan Republican Association. He was involved in various activities where in the British ordered a reward of 30,000 to catch Azad dead or alive.
 On 27th February 1931 he went to meet his friends at Azad Park, Allahabad. Police who got the information about Azad meeting his friends in park surrounded the park and ordered Chandra Azad to surrender. He was hurt severely when he was trying to defend his friends and himself. In his fight with the police Azad was badly hurt with his pledge of not to be captured alive, Azad shot himself on his head and died on the spot. 

Subhas Chandra Bose: (23 January 1897 – 18 August 1945)
Netaji Subhas Chandra Bose was known for his patriotism towards Mother India. He was a young radical thinker who joined Indian National Congress and became president of the party in the year 1938 and 1939. However due to the difference between him and Mahatma Gandhi Bose was removed from the Indian National Congress.
 He was placed under house arrest by the British before he escaped from India in the year 1940. With the help of Japanese he restructured the Indian National Army and raised slogans like "Jai Hind", "you give me blood I give you Delhi"

Sardar Vallabhai Patel: (31 October 1875 – 15 December 1950)
Also known as the Iron man of India he was the first Deputy Prime Minister of India. A lawyer by profession he was the senior member in the Indian National Congress. Patel played a key role in Quit India Movement and Satyagraha in Gujarat. He was a prominent political leader and freedom fighter to free India from the hands of British.
In 1918 he played an important part and led a campaign as "No tax Campaign" that urged farmers not to pay taxes after British insisted the farmers to pay taxes after floods in Kaira district. The peaceful march by the farmers forced the British to return the land to the farmers.
In 1930 Sardar was imprisoned along with Mahatma Gandhi and many others for participating in Salt Satyagraha movement. 

Bal Gangadhar Tilak: (23 July 1856 – 1 August 1920)
Bal is a prominent Indian Nationalist leader who played a very important role in Indian Independence Movement. He was conferred with the name as Lokmanya by the people of India. He is one of the three important leaders in Lal, Bal , Pal. Tilak inspired people to fight against the British with his slogan " Swaraj is my birth right and I shall have it".
 He was a political leader, freedom Fighter and a author. Tilak also strongly criticised the education system which was followed by the British in India and also protested against the unequal treatment to Indian students as compared to British students.
Tilak opposed the moderate views of the Indian National Congress and said that simple constitutional opposition to British will not result in getting freedom to India.  The tri Lal- Bal- Pal were known as the extremists wing in the Indian National Congress.

Lala Lajpat Rai (28 January 1865 – 17 November 1928)
Lala Lajpat Rai is another important freedom Fighter who played a very important role in the Indian Independence Movement. He is one of the trio in the extremists wing of Congress namely Lal- Bal- Pal. He was popularly known as Punjab Kesari or the Lion of Punjab.
Rai when studying law at Lahore he was influenced by the Hindu Reformist movement of Swamy Dayanand Sarasvati and thus became a staunch believer in Hinduism and its ideas.
While he was protesting against Simon Commission he was badly injured by James A Scott who was the Superintendent of Police. He could not recover fully from the injuries and died on 17th November 1928.
Bipin Chandra Pal: (7 November 1858 – 20 May 1932)
Bipin Chandra Pal or one in Lal- Bal- Pal was a very important member in the Indian National Congress who fought in Indian National Movement against the British. He was the main architect in the Swadeshi movement and because of his Revolutionary activities he was called as Father of Revolutionary thoughts. He like his other two friends had no confidence in mild protest in the form of Satyagraha or non co operation movement against the British. He was of the member in the extremist's wing of the Congress.

Rani Jhansi Lakshmi Bai: (19 November 1828 – 18 June 1858)
Rani Lakshmi Bai was the Princess of the Jhansi who inspired thousands of women to join the Freedom Fight against the British. She played a very important role in Indian Rebellion of 1857. On 23rd March 1858 when the British troops under the leadership of Hugh Rose marched towards Jhansi to capture the city, Rani Lakshmi Bai showed lot of bravery and defended the city from British invasion. Later she died while fighting against the British to protect Jhansi.

Dadabhai Naoroji((4th  September 1825 – 30 June 1917)
Known for founding Indian National Congress along with AO Hume and Dinshaw Edulji Wacha, Naoroji is called as the Grand Old Man of India. Dadabhai Naoroji is considered as a very important person in the Independence Movement. He also founded many other institutions to help India to keep the messages to British properly.

Lal Bahadur Shastri: (2nd October 1904– 11th January 1966)
He was the Second Prime Minister of Independent India. He joined the freedom fight movement in 1920 and was an ardent follower of Mahatma Gandhi. He led the Mother India in the Indo Pakistan war of 1965 in which his slogan was Jai Jawan Jai Kisan. He along with Gandhi actively participated in Salt Satyagraha movement in 1930 and Quit India Movement. He joined Mahatma Gandhi in various activities during the fight of Indian Independence Movement.

Mahatma Gandhi: (2 October 1869 – 30 January 1948)
Known as the Father of Nation, Mahatma Gandhi fought against the British through non violence method and freed India from the hands of British. Gandhi engaged the whole country with various movements like civil disobedience movement Quit India Movement, Dandi March, Non cooperation movement, Satyagraha and many more activities and kept the British continuously under pressure.

Jawaharlal Nehru: ( 14 November 1889 – 27 May 1964)
He is another very important freedom fighter of India who went on to become the first Prime Minister of Independent India. He along with Mahatma Gandhi fought various movements together and freed India from British rule. He was very fond of children hence his birthday is celebrated as Children's Day in India. It was under his leadership that India could plan economic development after independence.

B R Ambedkar: (14 April 1891 – 6 December 1956)
Dr Baba Saheb Bhimrao Ambedkar was an Indian jurist, economists and a great leader who played a very important role in the upliftment of the Dalits. He campaigned against the social discrimination towards Dalits and also worked for the upliftment of women and children. The British cleverly started using caste system to their advantage and started to do divide and rule policy in India.
At that time Ambedkar objected the motive of the British and supported the lower caste. He was the main architect behind the framing of Indian constitution and was also the first law and justice minister.
Other than these great leaders there are many other freedom fighters like, mahadev govinda ranade, Ram Manohar lohia, sukdev,aruna asaf ali, Bukteshwar dutt, Shambu dutt Sharma, khan abdul jaffar khan, Gopal Krishna gokale, C rajagopal chari, Bhajirao, Bhikaji Cama, AO hume, Ganesh Damodar savarkar and Maulana Abdul Kalam Azad to mention a few about whom it is not mentioned here. However one can read the biography of these great leaders in our websites shortly.
We at India-a2z.com would love to hear about these great freedom fighters who laid their lives to make India free from the hands of British. Please share your thoughts with us by clicking the link here.

Update on coronavirus in India
Affiliate Disclosure:
If you make any purchase via a link on this site, I may receive a small commission with no added cost to you.