State of Rajasthan in India

Rajasthan in India is one such state of India where one can enjoy history, great forts/ palaces, decent deserts, colourful fabrics, variety of food, enterprising people and many more things.  Rajasthan is located in the north western part of India where the living conditions are far from easy in many parts of the state.  Rajasthan is home of well know Indian tribe called 'marwaris', who are excellent businessmen with deep sense of enterprise.  It is the largest state in terms of area.  The state shares the border on the western side with Pakistan, northern side by Indian Punjab, Haryana and Uttar Pradesh to the north east, Gujarat towards south west and Madhya Pradesh towards South east. The total area of Rajasthan is about 340, 000 Km2. Jaipur is the capital of Rajasthan

Climatic conditions in Rajasthan
The climate in Rajasthan is usually dry and hot with following four seasons:
Summer:  Begins in April lasts till June. The maximum temperature can go up to 45o Celsius. Light cotton clothes are recommended and venturing out during the day time may lead to severe dehydration. However the night temperature fall drastically.  For this reason, many of the workers start their day well before the sunset and take a break between 11am to 3pm and restart their work after 3pm.
Monsoon:  Begins in July lasts till September. The temperature may hover around 30 - 40o Celsius. Humidity level would be very high. Cotton clothes are recommended during this season and one need to take lot of fluids to keep one hydrated.  Monsoon is not generally heavy in this state.
Post Monsoon: October and November are good months where temperature hover around 30o Celsius and nights get colder.
Winter: December to March is the winter season where as January is considered as the coldest month.  At certain places the night temperature falls closer to 0o Celsius. Heavy woollen clothes are recommended during this season.
A perfect time to venture out in Rajasthan is from mid October to March.  Weather would neither be too hot nor too cold.

Important places to visit in Rajasthan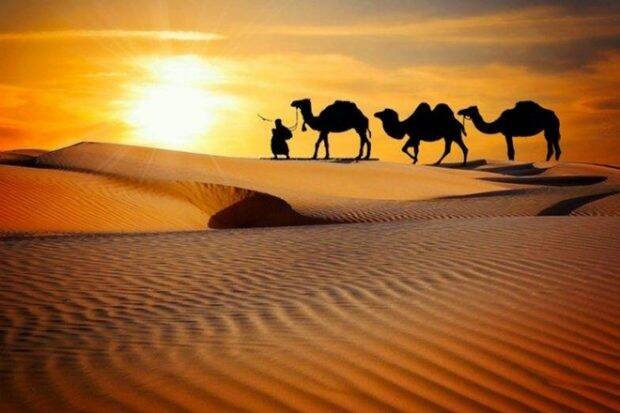 Rajasthan is filled with many places of touristic importance depending on once taste. There are many places like Jaipur, Udaipur, Jaisalmer, jodhpur, Bikaner,  Pushkar, Chittogarh,  Mount Abu, Kumbalgarh fort, Haldi ghati, Mehrangarh fort, Ajmer, Ranthambore national park, Sariska national park, Bharatpur national park, desert national sanctuary, kumbalgarh national park, sita mata sanctuary, Pratapgarh etc.
Some important places in Jaipur are Hawa Mahal, City palace, Amer Fort, Nahargarh fort, Jaigarh fort, different shopping places, Jantar Mantar.

Shopping in Rajasthan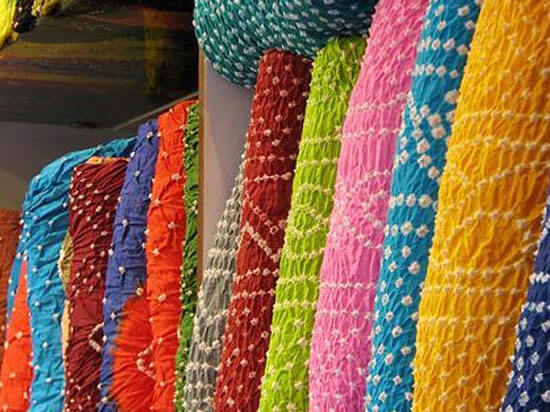 Traditional dress worn by people of Rajasthan is ghagra and kanchili, dothis, kurta, angharkha. Rajasthan is a place where one can spend time and money on shopping.  Right from footwear to jewellery one can buy anything here. Cotton clothes like bandini, tie and die are very famous of Rajasthan. Precious and semi precious stones of jewellery are quiet famous. Women of Rajasthan traditionally wear ghagra and Kanchili along with lot of precious and semi precious jewellery. At different places one can do different shopping. Some of the famous shopping places are Jaipur, Jaislamer, Udaipur, Jodhpur.

Cuisine of Rajasthan
The climatic conditions play a very important role in deciding the food Rajasthani's eat every day.  Large part of the state is desert getting fresh vegetables is difficult and also there is scarcity of water. Most of food includes Jowar, lentils, Bajra and Gram flour. In place of water Rajasthani's use milk, buttermilk, to make the dish gravy. The people of Rajasthan are very colourful in the same way the food of Rajasthan's are also very colourful and tasteful. Some of the famous foods are Dal batti Churma, Ghatte ki subzi, Kadhi, Balushahi, Lapashi, Feeni…… and many more. Rajasthani's food is like a treat everyday even for the locals. All the people eat food in Maharaja's style. Number of varieties are cooked and served everyday.  Beginning from soup till the end of sweet dish every bit of the food is mouth smacking. Varity of soups are prepared like, tomatar shorbha is a kind of soup made from tomato with some local spices which adds flavour to the soup. Another famous dish of Rajasthan is Dal Batti Churma… this is prepared usually with five dals with batti being made from wheat, fried and cooked along with jaggery (gud in Hindi). This dish is served with fresh desi ghee.  The tour to Rajasthan would be incomplete if one does not taste this dish.  Even Ghatte ki subzi is another famous dish which is prepared with besan flour.
Rajasthani's have a sweet tooth and no meal is complete without having a sweet dish. People of Rajasthan have the sweet along with the main course unlike at the end after the meal. People here have lot of respect for the guests, he /she is served with variety of sweet dishes along with main course.  People of Rajasthan are by far courteous people. 

Affiliate Disclosure:
If you make any purchase via a link on this site, I may receive a small commission with no added cost to you.
As an Amazon Associate I earn a small commission from qualifying purchases. Other links on this site may lead to other companies that I am associated with