State of Rajasthan in India

Updated on 4-11-2022

Rajasthan in India
Quick Facts
State: Rajasthan
Country: India
Population: Around 69,000,000
Capital: Jaipur
Largest city: Jaipur
Total area: 342,239 square Km
Official Language: Hindi, other languages spoken are Rajasthani, English and Bhili.
Formed: 30th March 1949
Rajasthan in India is one such state of India where one can enjoy history, great forts/ palaces, decent deserts, colourful fabrics, variety of food, enterprising people and many more things. Jaipur is the capital of Rajasthan. It is one of the most important tourist's destinations in India. Every year thousands of tourists all around the world visit the place to enjoy the cuisine, forts and the thar desert of the state.
Rajasthan is located in the northwestern part of India where the living conditions are far from easy in many parts of the state.  Rajasthan is home of well know Indian tribe called 'marwaris', who are excellent businessmen with deep sense of enterprise.  It is the largest state in terms of area. 
The state shares the border on the western side with Pakistan, northern side by Indian Punjab, Haryana and Uttar Pradesh to the north east, Gujarat towards south west and Madhya Pradesh towards South east. The total area of Rajasthan is about 340, 000 square Km. Jaipur is the capital of Rajasthan. 
The state was formed on 30th March 1949 when Rajputana was merged with Dominion of India. Jaipur is one of the part of Golden Triangle for people visiting India.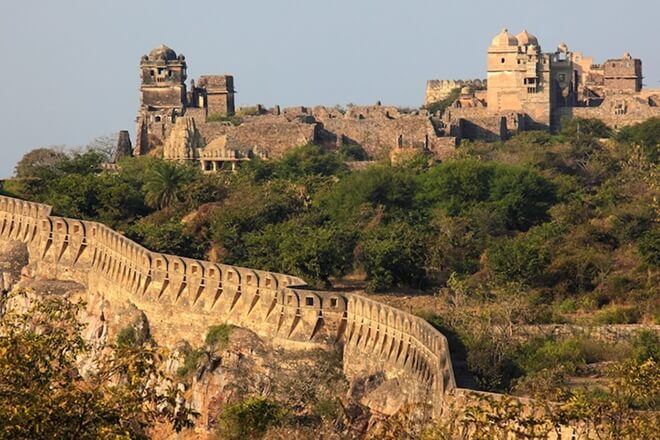 Climatic conditions in Rajasthan
The climate in Rajasthan is usually dry and hot with following four seasons:
Summer:  Begins in April lasts till June. The maximum temperature can go up to 45o Celsius. Light cotton clothes are recommended and venturing out during the day time may lead to severe dehydration. However the night temperature fall drastically.  For this reason, many of the workers start their day well before the sunset and take a break between 11 am to 3 pm and restart their work after 3 pm.
Monsoon:  Begins in July lasts till September. The temperature may hover around 30 - 40 degree Celsius. Humidity level would be very high. Cotton clothes are recommended during this season and one need to take lot of fluids to keep one hydrated.  Monsoon is not generally heavy in this state.
Post Monsoon: October and November are good months where temperature hover around 30 degree Celsius and nights get colder.
Winter: December to March is the winter season where as January is considered as the coldest month.  At certain places the night temperature falls closer to 0o Celsius. Heavy woollen clothes are recommended during this season.

Best time to visit Rajasthan in India
Rajasthan experiences extreme climate. Hence perfect time to venture out in Rajasthan is from mid October to March.  Weather would neither be too hot nor too cold.

How to reach Rajasthan
By Plane: Most of the major cities of Rajasthan like Jaipur, Udaipur, Jodhpur, Ajmer, Bikaner and Jaisalmer all have airports. It has direct flights from most of the major cities of India.
By train: Most of the major cities in Rajasthan have train services from Delhi, Mumbai and some other major cities of India. Shatabdi and Rajdhani are some of the excellent trains that one can think to book.
By Road:
On reaching Delhi one can book a cab to Rajasthan. One can reach the capital city Jaipur from Delhi in around 4 hrs.

Geography of Rajasthan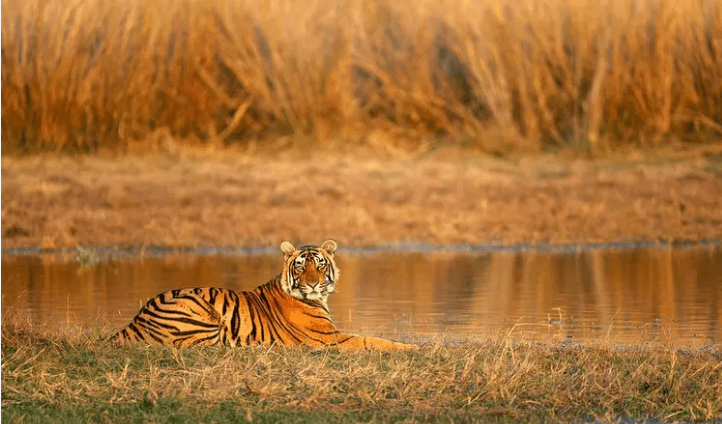 Read more about Geography of India
Rajasthan enjoys both the Thar desert on one side and Aravalli range on the other side. Aravalli Range starts from North India in Delhi and passing through Haryana, Rajasthan and ends in Gujarat. Mount Abu which lies at the southwestern end of range is the highest peak in the mountain range at 5650 feet. The Aravalli ranges runs across the state from southwest being Mount Abu and to khetri in the northeast.
The plane lands to the east and southeast are more fertile and can get good water supply. This part of Rajasthan is home for Kathiawar Gir dry deciduous forest with tropical dry broadleaf forests. One can see plenty of teak, Acacia trees in this range.

The hilly Vagad region is the wettest region in Rajasthan. It has thick forests and is very rich in flora and fauna. Leopard and chinkara also be spotted in these forests. To the North of Vagad region is the Mewar region which has some famous and beautiful cities like Udaipur
To the northwest part of the range the climate and geography is not favourable for any production. It is sandy and unproductive due to very less amount of water available here. This part is covered by the Thar Desert which further extends to our neighbouring country Pakistan. 

Due to the climatic conditions Thar Desert is thinly populated. The maximum temperature can exceed 55oc during summer months and during winter months the minimum temperature falls to sub zero. Some major districts that are present in Thar Desert are Jodhpur, Jaisalmer, Barmer, Bikaner and Nagour. Jodhpur being the largest city in the Desert is known as Gateway for Thar Desert.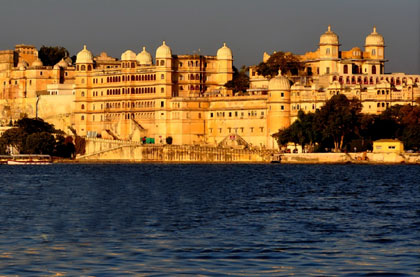 Read about Indian History
The state of Rajasthan is not only famous for tourism but also for its vast and rich history. The history of Rajasthan is thousands of year old dating back to Indus Valley Civilisation. Some of the tools that were used in the Stone Age are found in Bundi and Bhilwara districts of Rajasthan.
It is believed that parts of Rajasthan were occupied and used during the  Harappan period. Some evidence to it came during the excavation at Kalibhanga in northern part of Rajasthan. The state was even part of the Mauryan Empire.

The Gurjara Prathihara which was a very important dynasty during the period from 8th -11th acted as a huge barrier or wall for the Arab invaders. During the first battle of Tarain in 1191 Prthiviraj Chauhan successfully defeated Muhammed Gori but it was very short lived as Muhammed Ghori defeated Pritiviraj Chauhan in second battle of tarain in 1192 and thus part of Rajasthan came under Muslim rulers.

Read about History of Rajasthan
The expansion of Muslim rulers like the Delhi Sultanate, Mughals started slowly. Under the leadership of Akbar, the Mughals expanded their territory into Rajputana around the  16th century. He defeated the Kingdom of Mewar in 1568 and took control of Chittor. Akbar then later laid siege on Ranthambore and defeated the forces of Surjan Hada. 

Akbar tried to maintain good relations with the Rajputs Kings and he also married a Rajput Princess Jodha Bai. However some Rajput rulers like Udai Singh and Chandrasen Rathore were against Akbar and had regular war with him.
Rajasthan did see many invasions even from the Maratha Empire and also from the  British East India Company.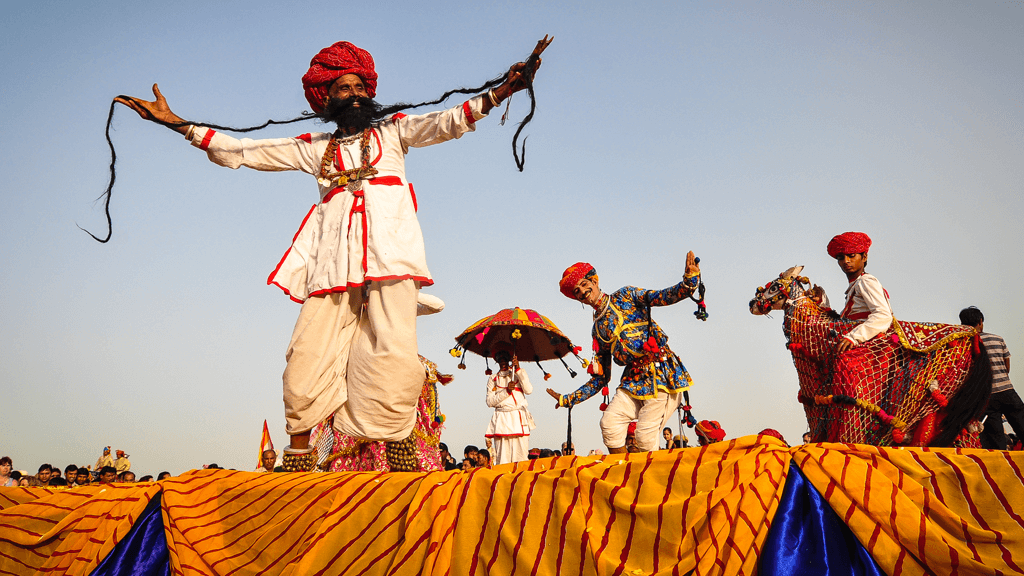 Rajasthan is a land of rich culture and heritage. Culture is reflected in the people of Rajasthan.  Folk culture is the dominant culture from the villages which are often showcased while promoting tourism of the state. The dominating population in Rajasthan is Rajputs hence the state is also known as the land of Rajputs.
The dance and the music is unique as compared to other dances and music. Some of the famous dances include Ghoomar, Kalbeliya are the main dance forms and folk music include Kathputli, Bhopa, Chang, Tejaji are some of the examples for folk music.

Read more about Indian Culture
The cultural heritage of Rajasthan is deeply rooted with folk dance, folk music, different languages and the dialects. The Palaces, the forts, the divine holy places speak about the rich culture of the state.
The clothing in Rajasthan is unique and colourful. The tie and dye, Bandini, Zari embroidery, the block prints, mirror work, Handicrafts items like wooden furniture, crafts and many more are world famous and also the state gets huge income from exporting these products.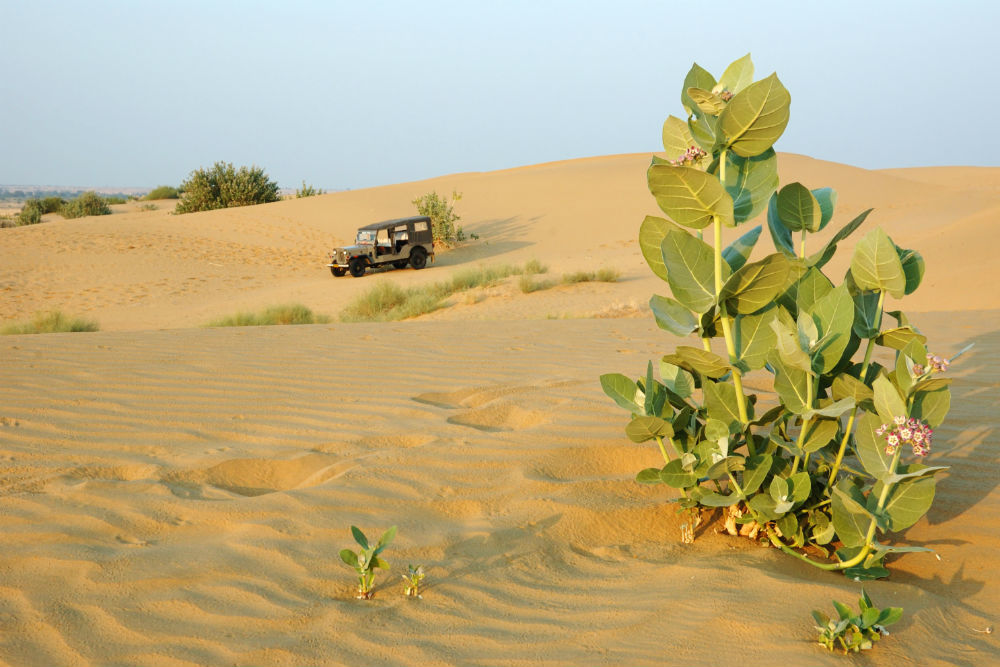 It is not just clothing, dance and music that makes the state rich in culture but it is also famous for cuisine. Dal Bati Churma is a famous and popular dish in Rajasthan. Nearly 70% of the population are vegetarians which makes the state as the most vegetarian state in India. Due to climatic conditions and extreme temperatures the people of Rajasthan have adapted to the available food items around them.
Other than Dal bati Churma some other important dishes of Rajasthan are ghatte ki subzi, Alwar ka Mawa, Bikaner Burji and many more. The food of Rajasthan is certainly unique and tells us about the Royal eating habits which are filled with many varieties of dishes.

Rajasthan celebrates many fairs and festivals that reflect the age old traditions of the state. Some of the popular fairs and festivals of Rajasthan include Ashwa Poojan, Navratri, Kite festival, Nagaur Festival, Pushkar fair, Kumbalgarh Festival, teej, Camel Festival, Desert Festival and Sheetla Mata Fair. Rajasthan Kabir Yatra is a musical festival where musicians travel all over Rajasthan.
Some of the other fairs include Kolayat Fair, Dusshera and Marwar Festival.  People of Rajasthan celebrate these fairs and festivals in a vibrant and colourful way.  To attract more tourists most of the fairs include games, music, puppet shows, camel rides and cattle trading.

Important places to visit in Rajasthan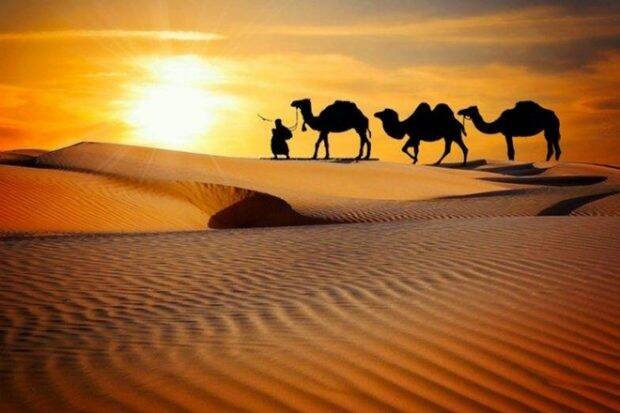 The palaces in Jaipur, the forts in Jodpur, Jaisalmer and the lakes in Udaipur make it a perfect holiday destination in India. The state has everything for everyone. It can be wildlife, palaces, forts, temples, Heritage hotels, lakes and of course the rich culture and cuisine. 

Check out some of the best national parks in India
Rajasthan is filled with many places of touristic importance depending on once taste. There are many places like Jaipur, Udaipur, Jaisalmer, jodhpur, Bikaner, Pushkar, Chittorgarh, Mount Abu, Kumbalgarh fort, Haldi ghati, Mehrangarh fort, Ajmer, Ranthambore national park, Sariska national park, Bharatpur national park, desert national sanctuary, Keoladeo National Park kumbalgarh national park, sita mata sanctuary, Pratapgarh etc.
Some important places in Jaipur are Hawa Mahal, City palace, Amer Fort, Nahargarh Fort Jaigarh fort, different shopping places, Jantar Mantar, City Palace, Udaipur, City Palace, Jaipur

Shopping in Rajasthan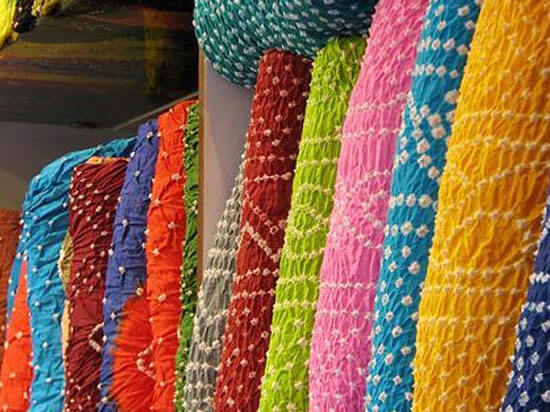 Traditional dress worn by people of Rajasthan is ghagra and kanchili, dothis, kurta, angharkha. Rajasthan is a place where one can spend time and money on shopping.  Right from footwear to jewellery one can buy anything here. Cotton clothes like bandini, tie and dye are very famous of Rajasthan.
Precious and semi precious stones of jewellery are quite famous. Women of Rajasthan traditionally wear ghagra and Kanchili along with a lot of precious and semi precious jewellery. At different places one can do different shopping. Some of the famous shopping places are Jaipur, Jaislamer, Udaipur, Jodhpur.

Cuisine of Rajasthan
Cuisine of Rajasthan
The climatic conditions play a very important role in deciding the food Rajasthani's eat every day.  Large part of the state is desert getting fresh vegetables is difficult and also there is scarcity of water. Most of food includes Jowar, lentils, Bajra and Gram flour. In place of water Rajasthani's use milk, buttermilk, to make the dish gravy.
The people of Rajasthan are very colourful in the same way the food of Rajasthan's are also very colourful and tasteful. Some of the famous foods are Dal batti Churma, Ghatte ki subzi, Kadhi, Balushahi, Lapashi, Feeni…… and many more. Rajasthani's food is like a treat everyday even for the locals. All the people eat food in Maharaja's style. Number of varieties are cooked and served everyday.  Beginning from soup till the end of sweet dish every bit of the food is mouth smacking.
Varity of soups are prepared like, tomatar shorbha is a kind of soup made from tomato with some local spices which adds flavour to the soup. Another famous dish of Rajasthan is Dal Batti Churma… this is prepared usually with five dals with batti being made from wheat, fried and cooked along with jaggery (gud in Hindi). This dish is served with fresh desi ghee.  The tour to Rajasthan would be incomplete if one does not taste this dish.  Even Ghatte ki subzi is another famous dish which is prepared with besan flour.
Rajasthani have a sweet tooth and no meal is complete without having a sweet dish. People of Rajasthan have the sweet along with the main course unlike at the end after the meal. People here have lot of respect for the guests, he /she is served with variety of sweet dishes along with the main course.  People of Rajasthan are by far courteous people. 

Every city, town in Rajasthan has something unique for shopping. One cannot certainly miss the vibrant and colourful shopping place in all the cities. It can be from eating stuff to buying clothes or handicrafts to wooden furniture's certainly it would be worth buying in Rajasthan

Update on coronavirus in India
Affiliate Disclosure:
If you make any purchase via a link on this site, I may receive a small commission with no added cost to you.