Want to read and understand more about Indian Culture, History, Geography, Tourism but not sure from where to start ?
You are at the right place to read and understand about our country India. Some times we surf many websites for different things. 
However here you can read about India under one website. You can also read about our culture and about tourism together or even about the history.

India is a diversified country with its rich culture, history , Tourism, and varied geography.  With these, India is one of the sought countries for the tourists from all parts of the world. There is so much to learn and share about India with you. Being born and staying in India for the last few decades gives me pleasure and happiness to share about my country.

The immense diversity in Indian culture truly is breath taking.  India is a land of unity in diversity where people from different background be it culture, religion, language stay together and celebrate together. Indians have great respect for other religions and culture. The Indian culture or religion or even the medical healing methods like yoga, Ayurveda have a great impact on the world.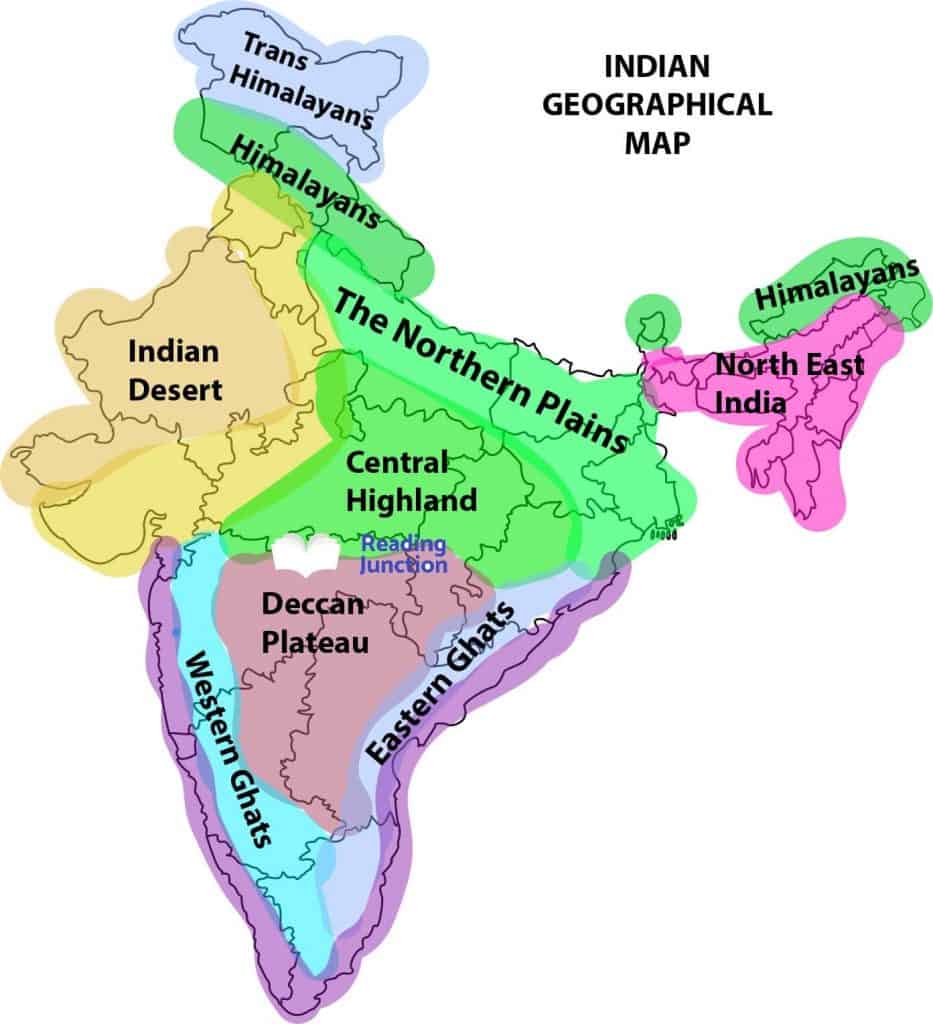 India has all the geographical factors like the deserts, coastal areas, plateaus and the mountains. It is very interesting to read and understand the geography of the second most populous country in the world.

India lies entirely in the Northern Hemisphere between  8°4'N and 37°6'N and longitudes 68°7'E and 97°25'E. The Tropic of Cancer (23° 30'N) divides India  into almost two equal parts. India occupies a large part of South Asia and is one of the important countries in the world. New Delhi is the capital of India. With total area of 3,287,263 square kilometres, India is the seventh largest country in the world

The southern part of India is surrounded by three sides of water and the northern part is surrounded by the multi Himlayas which act as a barrier to protect India. The western part has  the thar desert and western ghats (mountain ranges) and the eastern parts has eastern ghats. 

There are many places of interest with adventurous sports which attract many tourists worldwide to India.  From mighty Himalayans to beautiful beaches of Goa and rough rivers India provides many such destinations for adventurous sports.  Following are some of the destinations:
1.       Skiing in Gulmarg, Manali, Narkanda
2.       River rafting in Rishikesh, River Indus in Ladakh, Teesta river in Sikkim, Darjeeling.
3.       Rock climbing Sar Pass in Himachal Pradesh, Savandurga in Karnataka
4.       Trekking at Kumara Parvatha in Karnataka, Valley of Flowers in Uttarakhand, Dzongri Trek in West Sikkim.
One can plan a state wide visit to India. Every state has huge tourists attraction in it. It can be India's capital, Delhi, Madhya Pradesh, the south Indian states Karnataka and Kerala. 
 It can also be the desert state Rajasthan or the Beach state Goa or even Andaman and Nicobar Islands, Lakshadweep. If you are planning to visit Rajasthan then the best time is October to February and plan to visit places like Amer Fort, city palace, Hawa Mahal, Jaisalmer fort, Nahargarh fort, Patwon ki haveli, Jaipur, Jantar Mantar, Jaisalmer, and many more.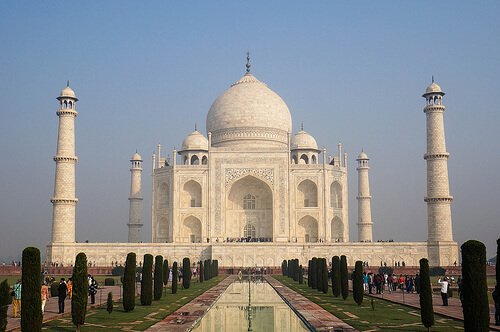 One of the oldest civilizations in the world called Indus Valley Civilization is from India and subsequently many rulers such as Mauryans, Cholas, Chalukyas, Delhi Sultanate, the Mughals etc. 
All these rulers have contributed rich culture, heritage and left behind crafty monuments which are world famous even to this date. The temples or the mausoleum built by them are breathtaking in their architectural marvel. Later the British ruled India nearly for 300 years.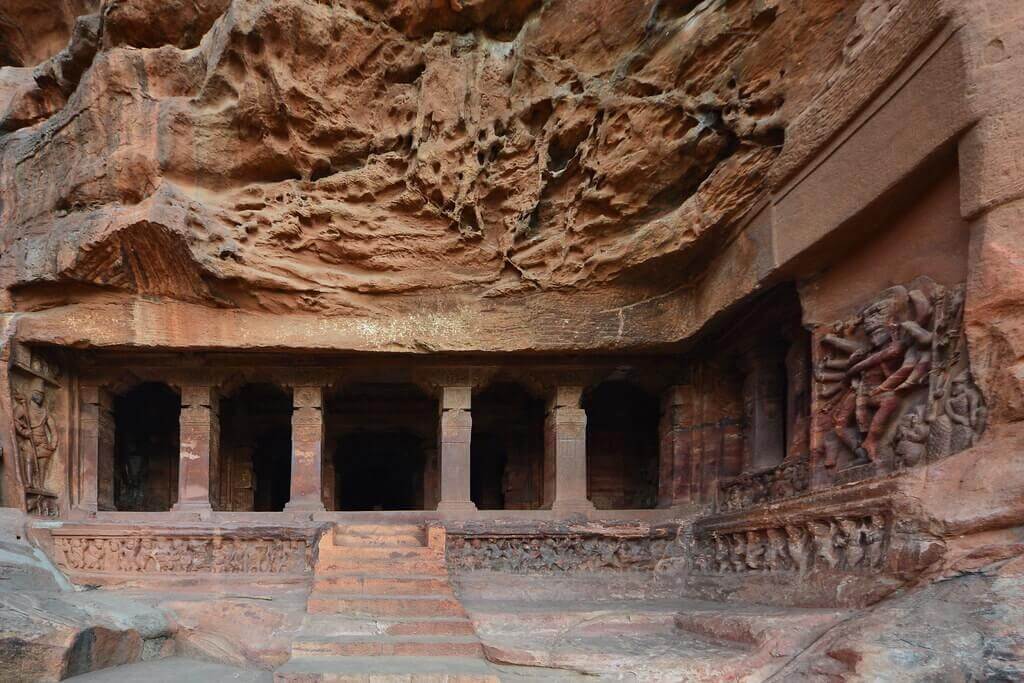 All these monuments, temples, and architecture of the past are one of the major tourist attractions; monuments like Taj Mahal, Ajanta and Ellora caves, temples of Tamil Nadu and Karnataka, churches of Goa to name a few.  In the web pages dedicated to Indian tourism, I have dealt with this topic in detail and those who are interested can get much more information from these pages.

It can be the magnificent white marble Taj Mahal, or the red sandstone Red fort in Delhi each monument has its own interesting history to read and understand.
Some of the other important Indian monuments include Qutb Minar, India Gate, Humayun tomb,  Mysore Palace, Charminar, Ajanta caves, Ellora caves, Konark Sun temple, Khajuraho temples, Victoria memorial, buland Darwaza, Sanchi Stupa, Statue of Gomateshwar, Nalanda University, Hampi Gol Gumbaz, Gate way of India, Mahabalipuram rathas, elephanta caves Mumbai, Rock shelters of Bhimbetka, Udayagiri and Khandagiri caves, Vivekananda Rock.

Want to read further on some of the other important pages. Hear are the links. Click on it and enjoy reading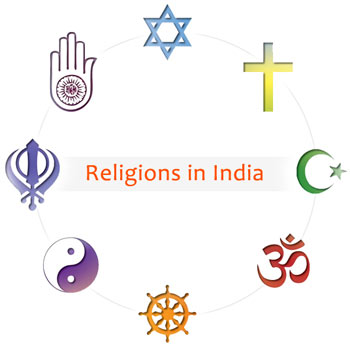 Religions in India: India has given birth to many religions like Hinduism, Jainism, Buddhism, Sikhism and Christianity. These religions are together known as Indian religions  and have spread to different parts of the world.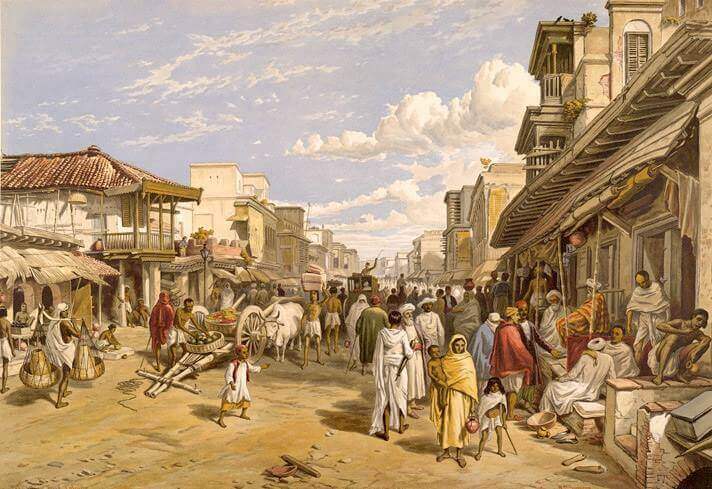 Ancient India: Indian history is very interesting to read and understand. Ancient India history started with the arrivals of Aryans and the Indus valley civilization. 
The ancient period can be categorised into 3 different categories. They are Pre historic era, Early historic era and the golden age. With the introduction of caste system, people were divided based on their castes. Indus valley civilisation was one of the most sophisticated and matured civilisation.

The archaeological sites of Indus valley civilisation like the Mehargarh, Baluchistan shows a settled life and domestication of animals like goat, sheep and cattle.
The settled life during Indus Valley Civilisation meant proper brick houses were built with good water and drainage system.
The houses built during this period were very well planned and engineered. With the development and increase in population people started to move to different places in search of food and shelter.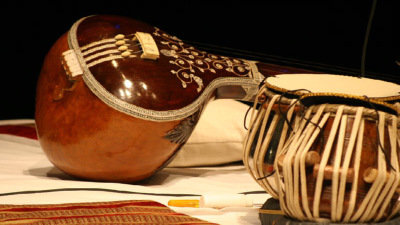 Dances of India: India has such a rich culture especially in dance, music and fine arts that just words are not sufficient to describe the culture of my country.
The dances of India can broadly be classified into classical dances and folk dances. These dance forms originated in a very ancient period from different parts of India.
Classical dance forms mostly originated in the temples. There are various classical dance forms whose roots can be traced from the Sanskrit texts Natya Shastra.

Indian Music: Music soothes the mind of a person. It plays a very important role in human life. When a person is depressed or happy he prefers to listens to music.

Another ancient classical Sanskrit text called as Natya Shastras is the base for many classical dance and musical traditional forms. It was written around 500 BC by Bharatha Muni. After Samaveda it is Natya Shastra which deals with music a length.
Bharatha Muni stressed on 22 swara 0ctaves. Even though the concept of raga was not mentioned in Natya Shastra but it suggested jatis or musical modes  which is considered as the origin of ragas. It also explains the swaras as vadi, anuvadi,samvadi and vivadi for jati.
India is one of the most important tourist place in the world.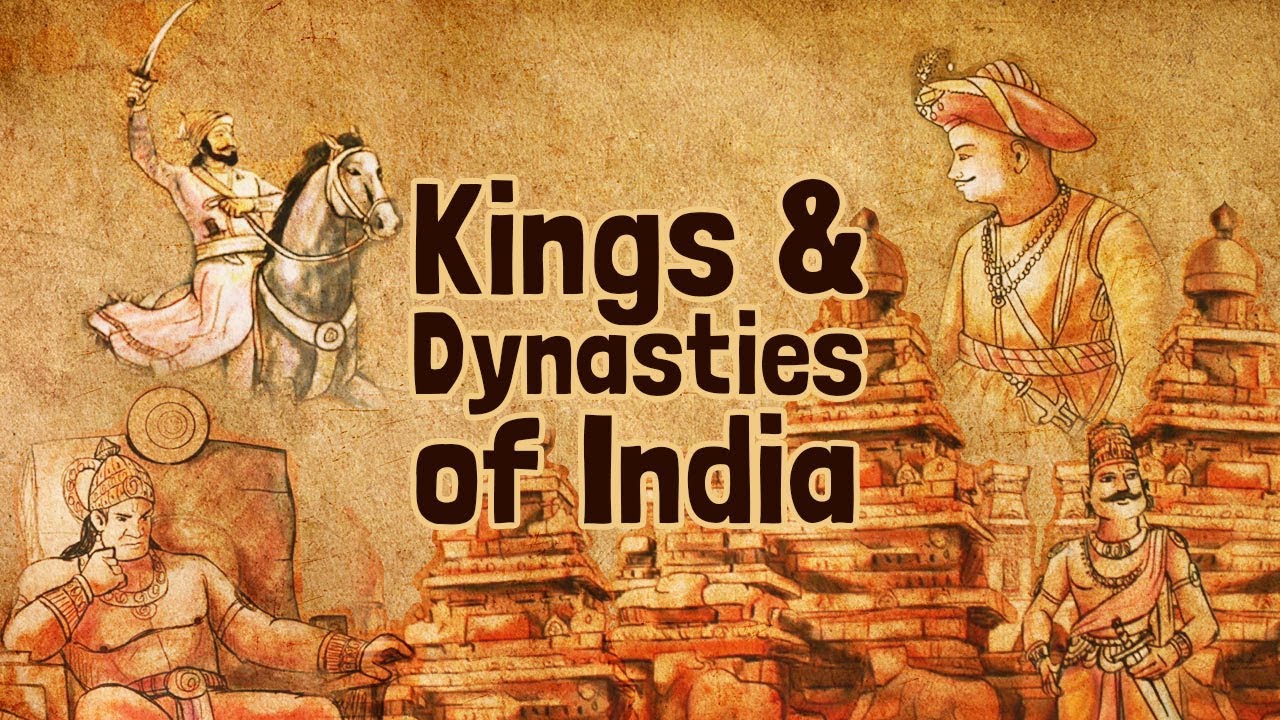 Indian Dynasties: Historically India has been land of many kingdoms small and big ruled by many dynasties.
Gupta Dynasty in India is called as the Golden Age of the Indian History. With the decline of Khushan Dynasty many foreign traders started to invade India from North and South. During this period Gupta Dynasty came into existence which ruled for 300 years in India

Ayurveda and Different Asanas in Yoga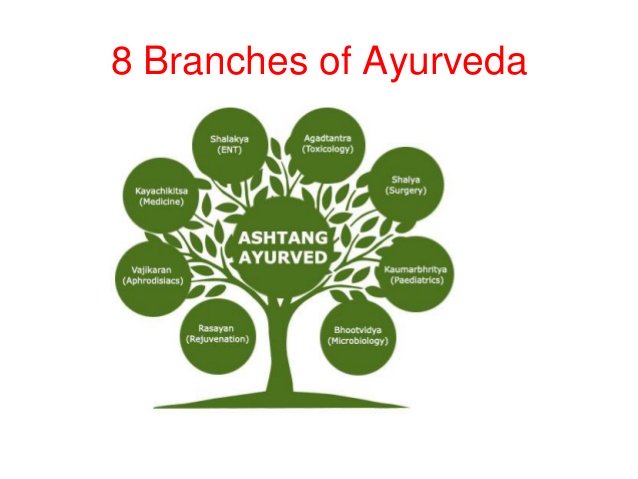 Healthy Lifestyle: A good health is a gift of God. But maintaining it is in our hands. A good health of a person can be termed as good physical conditions with no ailments or injury.
Ayurveda: Ayurveda in India: Medicine is a fascinating subject to read and understand to the extent possible.
Yoga: Our body is like a machine. How a machine needs to be oiled regularly to keep it in good condition in the same way our body also needs exercise regularly. 

Education in India
Education in India: Education is an important feature of life.  'Literacy rate' is a common measure used to measure and compare how educated are citizens in a country or a state or city. 

History of India is really very interesting. Many leaders fought and made India free from British.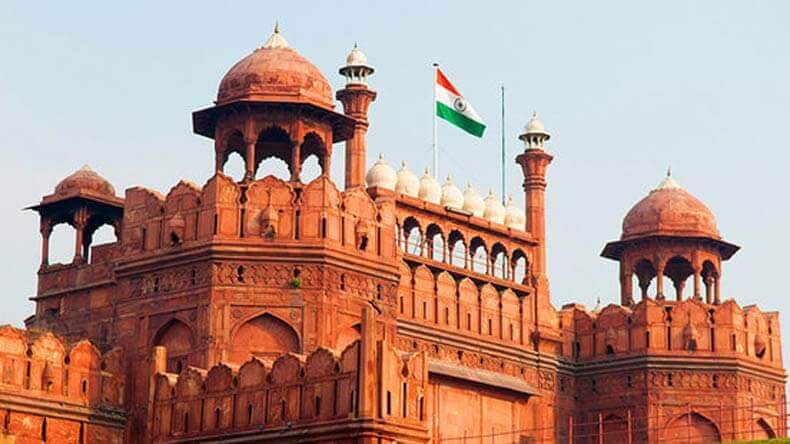 India struggled and fought hard to gain independence. There were many invaders who came to India looted all over money and went back. 
East India Company: East India Company entered India in the year 1600.  However trade route from Europe to India was started way back in 1498 when Vasco da Gama discovered sea route to India.  Vasco da Gama landed in Calicut and took small spices to Europe for trade. When it sold like a hot cakes in Europe, Portuguese realised the importance of trading in India and started to do trade with India.

Interested in reading the different national symbols of India. Then click the link below to read different national symbols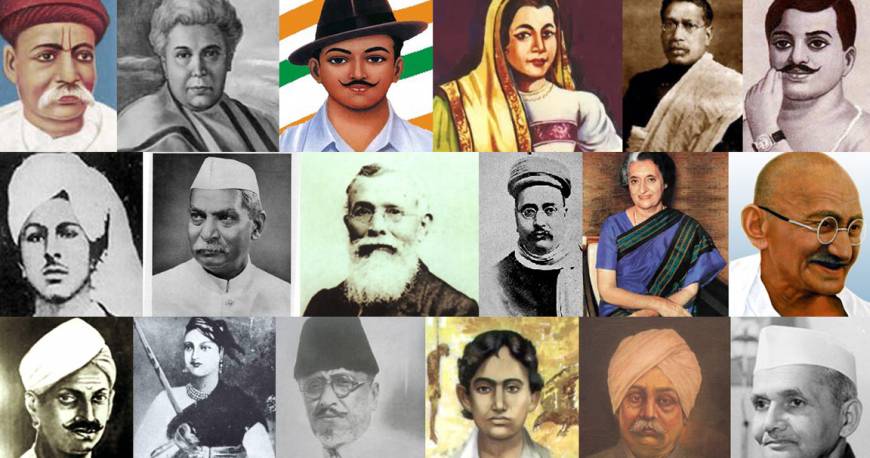 Freedom Fighters of India: India has very interesting and breath taking History. Many people have fought and laid their lives to country to get Independence to India.
Here we have selected some freedom fighters among thousands to know more about their life and the way they fought for getting independence to India. All these freedom fighters, activists, kings came from different states, different religions, different background to one common cause that is freedom to Mother India.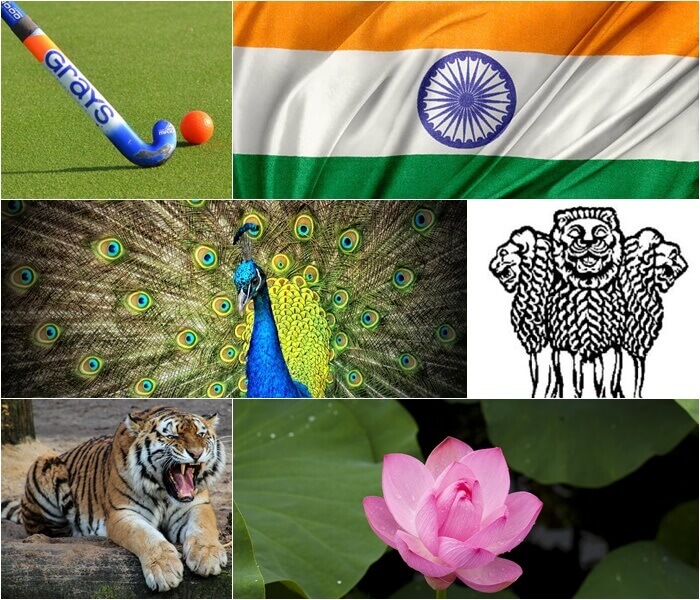 India is a wonderful country and the national symbols of India have its own meaning and history. The symbols of India are its pride. 

India is a wonderful country and the national symbols of India have its own meaning and history. The symbols of India are its pride.
These symbols belong to various stages of time and history. Each symbols depict certain virtues and represents India's identity and Indian heritage to the world. These symbols are decided after careful and thorough scrutiny.
There are different national symbols like the national flag, National Emblem, National Flower, National Bird, National River, National Calendar, National anthem, National Song, National fruit, National animal, National tree and National currency. India from all demographics is proud of its national symbols and which incites a deep sense of pride among the Indians.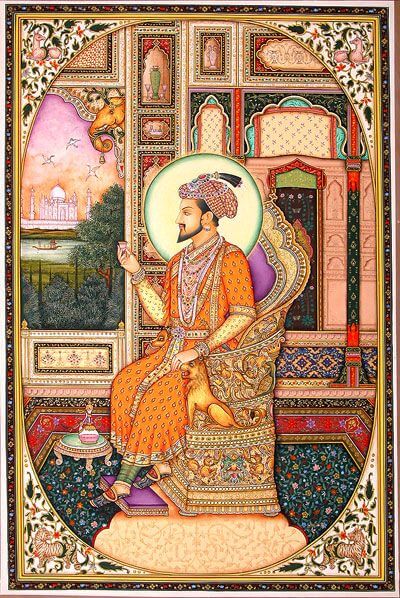 India is known  as a culturally rich country. The history of India clearly gives evidence about the culture of India. 
India has a rich culture and history of Art and Architecture. The Indian architecture is a marvellous piece of art which has evolved through different centuries.
It is always interesting to read some good moral stories. You can a student, adult or a child personally I feel reading moral stories has no age. In this section we are giving you to read stories from Jataka Tales, Panchatantra Stories and Hithopadesha.
National Parks and Wildlife Sanctuaries are the protected areas declared by the Government of India in order to protect the flora and fauna  from extinction. Also to protect the flora and to maintain the ecological balance.
The National Parks, Wildlife sanctuaries and the biosphere reserves are home for many endangered species which are on the verge of extinction. India has 104 national parks, 551 wildlife sanctuaries and 18 Biosphere Reserves. Jim Corbett National Park is the oldest National Park which was established in 1936. Earlier it was known as Hailey National Park. 
Here are some important facts of National Parks in India:
Stay in touch with us. You can give your suggestions and experiences by clicking the link here. You can also signup for our Newsletter monthly ezine or join me on my facebook page, Instagram and Pinterest.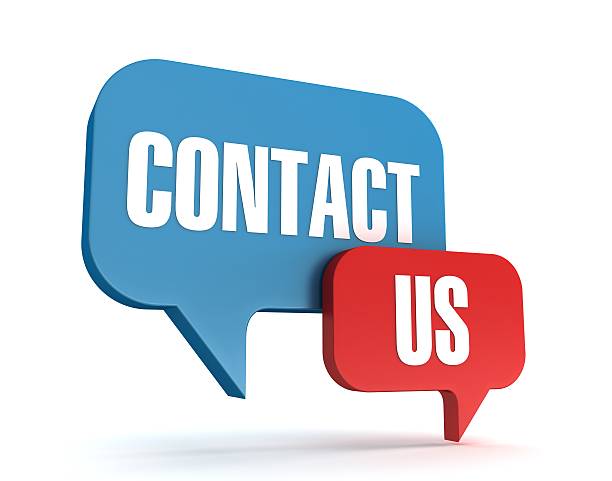 We would love to hear your experience and thoughts about India. 
Please share your experience with us by clicking the link here
To keep up with the latest updates from my website sign up for my Newsletter
Update on coronavirus in India
Affiliate Disclosure:
If you make any purchase via a link on this site, I may receive a small commission with no added cost to you.