Tourism in India
 Last updated on 29-07-2022
Tourism in India: 
India is a vast country with rich culture and heritage spread across the country.  India is bestowed with one of the pristine and ravishing natural landscape as varied as mighty Himalayas to deserts in Rajasthan thick virgin forests which are home to Royal Bengal tiger to the River basins of mighty Ganges on the banks of which many holy places such as Varanasi, Haridwar,    Rishikesh are located, long coastal lines along the east and the west coast of India to backwaters of Allepy in Kerala.
India is also well known for its ancient temples and monuments with breath taking architecture built many centuries ago. India also has many world heritage sites like Agra Fort, Taj Mahal, Kaziranga National park, Fathepur sikri, Group of temples in Hampi, Elephanta caves, Humayun's tomb, Qutub Minar and many more.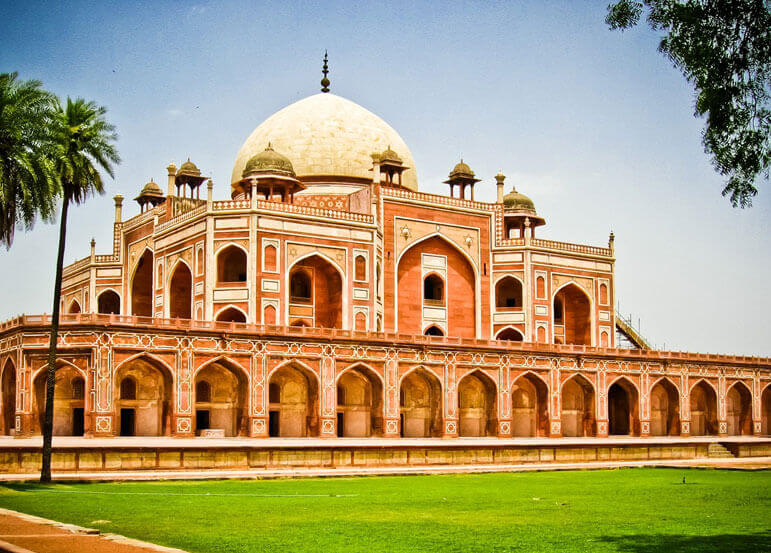 Tourism is important for any country for the economic growth of that country. India is slowly and steadily becoming one of the hotspot destinations across the world. In 2017 India stood seventh among all the Asian countries in the world in terms of tourism and 40th among 136 countries.
India was also ranked 32nd in terms of good air transport, 29th in terms of good infrastructure and 9th in terms of natural resources. Tourism department employs large number of employees thus also giving employment to the needy.

To promote tourism in India, the government of India in the year 2002 termed international tourism as incredible India. The main aim of this policy was to portray and promote
India in the international tourism market by showcasing various aspects of Indian culture, important tourist's destinations, palaces, yoga and history.
Again in the year 2008 the government of India launched another campaign called as Athithidevo Bhava which means Guests are like God. This campaign was for the Indians to treat the guests with great respect, good behaviour while dealing with foreign tourists.
Even though India was subject to various invasions in the past still it has retained it's culture and people of religions like Hinduism, Jainism, Buddhism, Sikhism Islam and Christianity still stay together and celebrate all the festivals of all religions with great enthusiasm and love.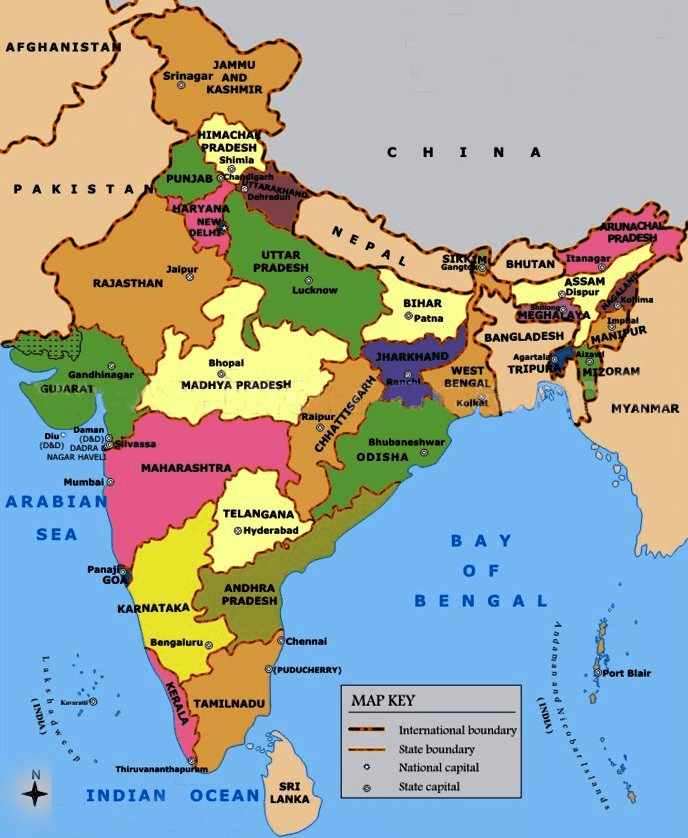 India is located on the Indian plate which is formed on the tectonic plate that was split from the Gondwanaland. It is the seventh largest country in the world with the area of 3,287,263 square kilometers.
It is also the second largest populated country in the world. It is surrounded by Arabian sea on the west, Bay of Bengal to the east, Lakshadweep sea to the south west and Indian Ocean to the South.
The northern border of India is supported by the huge Himalayas. It acts as a barrier to India from other countries like China, Butan, Pakistan, and Nepal. K2 in the Indian state of Jammu and Kashmir is the highest point in India.
To the southern part of India which is the Deccan plateau have major states like Karnataka, Andhra Pradesh, Kerala, Tamil Nadu and Telangana. The Deccan plateau is supported by a huge coastline towards the east and west which is known as Western Ghats and the Eastern Ghats.
The thar desert which is also known as great Indian desert is located on the north western part of India in state of Rajasthan. India has 29 states and nine union territories along with national capital territory Delhi.
The two major islands of India are Lakshadweep and Andaman and Nicobar Islands which is located in the southern part of India.
They are classified as union territories. The North east part of which has states like Arunachal Pradesh, Meghalaya, Assam, Sikkim, Nagaland, Tripura and Manipur are popularly known as seven sister states are one of the most beautiful places in India.
India is filled with many big rivers among them is Ganga is the longest river in India. The Ganga Brahmaputra basin covers north, central and eastern India and Deccan plateau occupies Southern
Tourism in India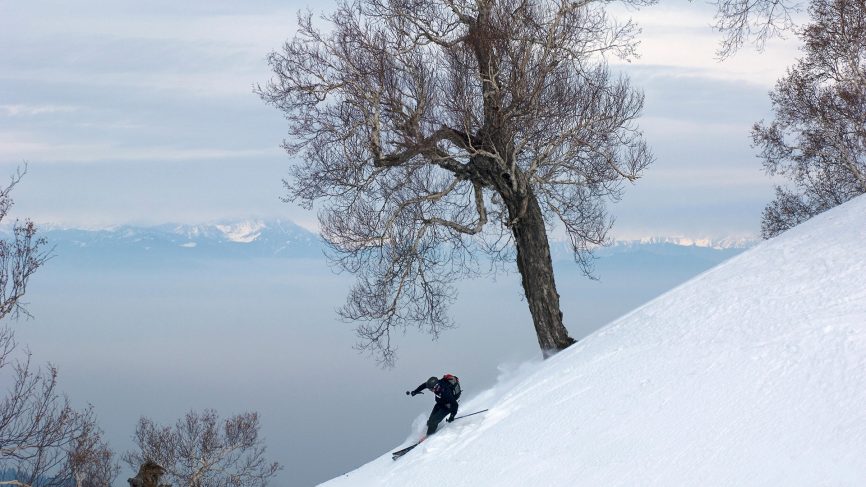 There are many places of interest with adventurous sports which attract many tourists worldwide to India.  From mighty Himalayans to beautiful beaches of Goa and rough rivers India provides many such destinations for adventurous sports.  Following are some of the destinations:
1.       Skiing in Gulmarg, Manali, Narkanda
2.       River rafting in Rishikesh, River Indus in Ladakh, Teesta river in Sikkim, Darjeeling.
3.       Rock climbing Sar Pass in Himachal Pradesh, Savandurga in Karnataka
4.       Trekking at Kumara Parvatha in Karnataka, Valley of Flowers in Uttarakhand, Dzongri Trek in West Sikkim.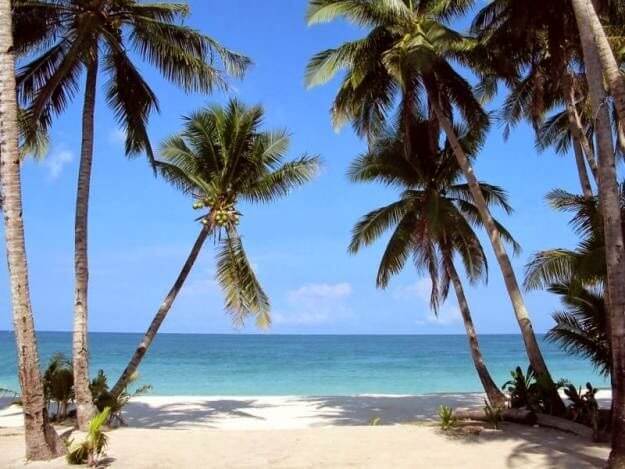 There are many famous beaches in India. Perfect places to enjoy the sun and water.  Some of the important beaches in India are Chowrad Beach, Somnath beach in Gujarat,  Alibhag beach, Divegar beach, Juhu beach in Maharastra Anjuna Beach, Baga beach, Colva beach in Goa, Allepey Beach, kovalam Beach in Kerala,  Marina beach, Elliots beach in Chennai

India has places of worship/ pilgrimage catering to all religions.  India is a land of holy places and holy rivers. 
For Hindu religion there are many such famous destinations.  The char dham in North (Gangotri,Yamunotri, Kedarnath  and Badrinath) in Uttarakhand.  Some famous temples in Rameshwarm, Varanasi, Vaishno Devi temple, Balaji temple in Tirumala, Mantralayam, Ayodhya, Shirdi Sai Baba, Dwarka many more.  There are many religious congregations of people such as Kumbh Mela or Godavari Puskar or Krishna Pushkara etc.
For Islam religion some of the key places of worship are Ajmer, Nizamudin in Delhi, Jama Masjid, Hazratbal in Srinagar
For Sikhs the key places of worship are Golden temple in Amritsar and Hemkund Sahib in Uttarakand.
For Jains the key religious place of worship is Shravana Belagola in Karnataka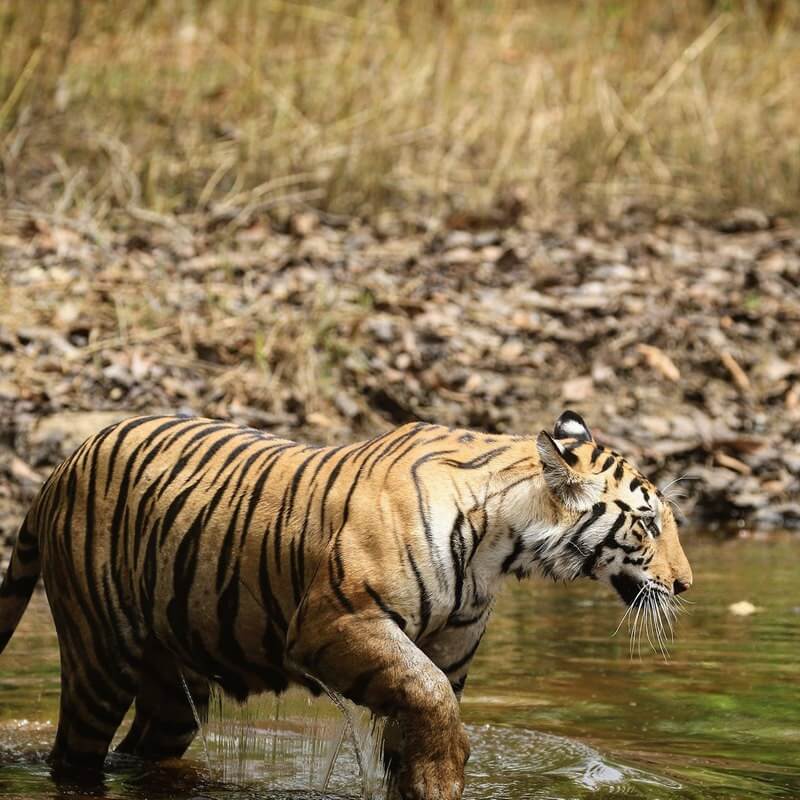 For those who love wild life, India has plenty to offer.  India is the home for many world famous bird sanctuaries as well as national parks.  India is a home to many animals like apes, Asiatic lions, tigers, one horn Rhino, different varieties of Deer's.  
 Some national parks are: Nilgiri biosphere Reserve, Mudumalai National park, Bandipur National park, Nagarhole National park, Satyamangalam reserve forest, silent valley, Wayanad national park, Mukurthi National park. Along with these one must not forget to visit Western Ghats and Eastern Ghats. The wild life sanctuaries in Western Ghats are just breath taking.

One can plan a state wide visit to India. Every state has huge tourists attraction in it. It can be India's capital, Delhi or the south Indian state Karnataka. it can also be the desert state Rajasthan or the Beach state Goa or even Andaman and Nicobar Islands. If you are planning to visit Rajasthan then the best time is October to February and plan to visit places like Amer Fort, city palace, Hawa Mahal, Jaisalmer fort, Nahargarh fort, Patwon ki haveli, Jaipur, Jantar Mantar, Jaisalmer, and many more. 

Delhi
Delhi is a very historical place. Even now we can see many monuments built during Mughals and British. It is also famous for shopping places like Connaught place, Sarojini nagar market, Chandni Chowk, Karol Bagh and many more.
It has many tourists places like Humayun tomb, Qutub Minar, Rashtrapati Bhavan, Red fort, Safdarjung tomb, Tughlaq fort, Jantar Mantar, Lajpat nagar market, Lodi garden, Lotus temple, India Gate. Before one can plan to visit Delhi it is good to known the climate of Delhi, Hotels and hospitals in Delhi and embassies in Delhi so that one can enjoy there stay in Delhi.

Karnataka
Karnataka is another important tourists state in India. It is in the southern part of India. The state has many historical places like Badami, Aihole, Pattadkal, Hampi, Belur, Halebidu and Bijapur. The state has many Hill stations as well like Agumbe, Coorg, Kudremukh, Kemmangundi, Madikeri and many more.  The state also has many temples like Kukke Subramanya, Dharmasthala, Udupi, Nanjangud, Talakadu, Gokarna wild life sanctuaries.
Some of the famous forts in Karnataka are Chitradurga fort, Bellary fort, basavakalyana fort, Gulbarga fort, Belgaum fort, Bijapur fort and Bidar fort. The world famous Mysore palace is located in Mysore district of Karnataka. Another palace in Mysore where Wodeyars stayed during the reconstruction of Mysore palace is the Jaganmohan palace. 

Kerala
Kerala is situated on the tropical Malabar Coast of south western India. It is a narrow coastal strip that passes through Western Ghats and reaches the Arabian Sea. Kerala is known for lush green vegetation, beaches, backwaters, spices, mountains, coconuts and art forms like Mohiniattam and Kathakali.
Kerala was formed on 1st November 1956 after State Reorganisation act was implemented. The state is spread over an area of 38,863 km2 bordering Tamil Nadu to the east and south and Karnataka to north and north east and Lakshadweep Sea to the west.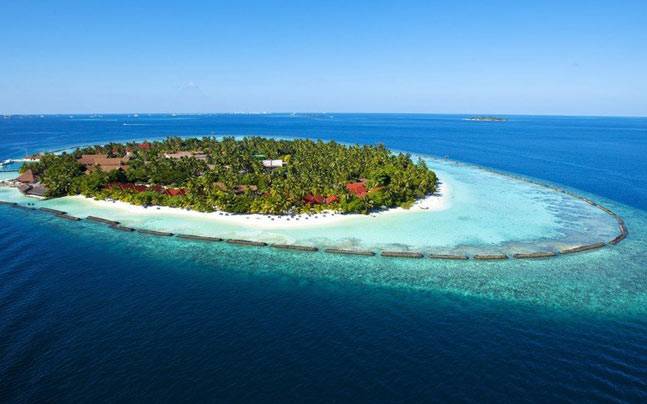 Andaman and Nicobar Islands are the beautiful island which comprises of around 570 islands is a Union territory of India. It is a group of islands covering an area of 8,073sqkm is at the juncture of Bay of Bengal and Andaman sea. Port Blair is the capital of the territory.
The Andaman and Nicobar islands are separated by 150 Km wide Ten Degree Channel. Andaman lies to the north of the latitude and Nicobar lies to the South with Bay of Bengal lying towards west and Andaman to the east. Tourism is the major industry in Andaman and Nicobar islands due to the presence of mesmerising beauty.

Lakshadweep Island is one of the most beautiful islands situated some 400 km off India's west coast in Arabian Sea. It is the Union territory of India and was formerly known as Laccadive, Minicoy and Aminidivi Islands. It is an archipelago (extensive group of Islands) consisting of 36 islands with an area of 36 sq km. Kavaratti is the capital of Union territory Lakshadweep and the district comes under Kerala High Court Jurisdiction. The sun kissed serene island makes it a must visit place in India.

India is known for its astounding and stunning forts and temples. These were built during the pre British era. The forts and monuments built by Moghuls and other famous dynasties are mind blowing and are world famous even today. The famous temples built during chola's and chalukya's depict the intelligence and architecture during that period. 

Madhya Pradesh
Madhya Pradesh is a very important state located in the central part of India. The state is famous for its rich history and culture.  As it can be said, "Madhya" central and Pradesh means region. It is home to many ancient temples, forts, and other historical sites. Madhya Pradesh is also known for its natural beauty, including dense forests, mountains, and lakes.  The state is also home to several national parks and wildlife sanctuaries, including the Kanha National Park, Bandhavgarh National Park, and Pench National Park. Narmada River, one of the most sacred rivers in India flows in the state. The state has diverse geographical features, including plateaus, hills, forests, and fertile plains. The Vindhya and Satpura mountain ranges run through the state, providing a varied landscape.
Visa Policy of India
One of the most important documents required to any country is visa. It is not difficult to get tourists visa to any country. The citizens of any country can apply to visa by visiting the local Indian embassy in their country and apply for visa. Now India has made simpler and have implemented 40 countries to apply visa through online.
In 2014 to further ease visa and to boost tourism government of India implemented visa on arrival at a designated international airports by obtaining 'Electronic Travel Authorisation' online before arriving by not visiting any consulate. In 2015 the same scheme visa on arrival was named as e tourist to avoid any confusion.
The tourists who plan to visit India and if their country fall in e Tourists then they can apply online on a secure Government of India website at least four to thirty days before travel date to avoid any confusion. Ones approved the person can take a printout of it and carry to India and travel to any part of India. E tourists visa was further expanded to 113 countries in the year 2015. The designated airports and seaports are 

Ahmedabad, Amritsar, Bagdogra, Bengaluru, Bhuvaneshvar, Chandigarh, Chennai, Coimbatore, Delhi, Gaya, Goa, Guwahati, Hyderabad, Jaipur, Kochi, Kolkata, Kozikode, Lucknow, Madurai, Mangalore, Mumbai, Nagpur, Pune, Port Blair, Thiruvananthapuram, Tiruchirappalli, Varanasi, Visakhapatnam, Cochin, Goa and Mangalore.

E visa is available for the following countries:
Albania, Andorra, Angola, Anguilla, Antigua & Barbuda, Argentina, Armenia, Aruba, Australia, Austria, Azerbaijan, Bahamas, Barbados, Belgium, Belize, Bolivia, Bosnia & Herzegovina, Botswana, Brazil, Brunei, Bulgaria, Burundi, Cambodia, Cameroon Union Republic, Canada, Cape Verde, Cayman Island, Chile, China, China- SAR Hongkong, China- SAR Macau, Colombia, Comoros, Cook Islands, Costa Rica, Cote d'lvoire, Croatia, Cuba, Cyprus, Czech Republic, Denmark, Djibouti, Dominica, Dominican Republic, East Timor, Ecuador, El Salvador, Eritrea, Estonia, Fiji, Finland, France, Gabon, Gambia, Georgia, Germany, Ghana, Greece, Grenada, Guatemala, Guinea, Guyana, Haiti, Honduras, Hungary, Iceland, Indonesia, Iran, Ireland, Israel, Italy, Jamaica, Japan, Jordan, Kazakhstan, Kenya, Kiribati, Kyrgyzstan, Laos, Latvia, Lesotho, Liberia, Liechtenstein, Lithuania, Luxembourg, Madagascar, Malawi, Malaysia, Mali, Malta, Marshall Islands, Mauritius, Mexico, Micronesia, Moldova, Monaco, Mongolia, Montenegro, Montserrat, Mozambique, Myanmar, Namibia, Nauru, Netherlands, New Zealand, Nicaragua, Niger Republic, Niue Island, Norway, Oman, Palau, Palestine, Panama, Papua New Guinea, Paraguay, Peru, Philippines, Poland, Portugal , Qatar, Republic of Korea, Republic of Macedonia, Romania, Russia, Rwanda, Saint Christopher and Nevis, Saint Lucia, Saint Vincent & the Grenadines, Samoa, San Marino, Senegal, Serbia, Seychelles, Sierra Leone, Singapore, Slovakia, Slovenia, Solomon Islands, South Africa, Spain, Sri Lanka, Suriname, Swaziland, Sweden, Switzerland, Taiwan, Tajikistan, Tanzania, Thailand, Tonga, Trinidad & Tobago, Turks & Caicos Island, Tuvalu, UAE, Uganda, Ukraine, United Kingdom, Uruguay, USA, Uzbekistan, Vanuatu, Vatican City-Holy See, Venezuela, Vietnam, Zambia and Zimbabwe.
After the introduction of the new policy of E tourists visa the tourism jumped to 58,000 in 2015 as compared to 3,000 in 2014. It is further increasing every year with the ease of visa policy.

India is a land with many hill stations. Hill stations are the land of high altitude with pleasant and cold climate throughout the year unlike plains. Thus Hill stations become an excellent place to relax from the stressful life and also from high temperatures especially during summer season. The fresh air and greenery all around relishes our mind and body.
India has seven mountain ranges and the largest is the Himalayas. Here is a list of some of the picturesque and pristine hill stations which is a perfect place to relax and to make a memorable vacation.
So friends what are you all waiting for? Plan your trip to India and enjoy your stay in India. DO share your experience with us by following the link.
If you are planning to visit any places in India you can mail us. We will send you complete details of the place along with tourist places, restaurants and all details which you need.
Email id is india123a2z@gmail.com
Update on coronavirus in India
Affiliate Disclosure:
If you make any purchase via a link on this site, I may receive a small commission with no added cost to you.