Baratang Island Andaman
Baratang Island Andaman
Quick Facts:
Country: India
Place: Andaman and Nicobar Islands
Capital: Port Blair
Official Language: English and Hindi
Best time to visit: Best time to visit Andaman and the other islands is from October to February.
Baratang Island is in Andaman and Nicobar Islands which is the Union territory of India. Baratang Island is little away from the Port Blair located at a distance of 150 km north of Port Blair. The island is also known as Ranchiwalas Island is the opening gateway for the Northern and middle part of Andaman Islands. One can get a complete different feel towards the northern Andaman Island. Due to its distance from Port Blair it is a complete one day trip to Baratang Island. One can see Mud volcanoes, Limestone Caves and Parrot Island in Baratang Island. This is the only island in India which contains mud volcanoes. These volcanoes have erupted sporadically and the recent one was in the year 2005.

How to reach Baratang Island
Travelling to Baratang is quiet interesting.
Due to the distance from Port Blair the government starts at 4 am from STC Bus terminal. One can also take a private bus or vehicle to reach the Baratang Island.  The travel is divided into two phases. The first phase is from Port Blair to Jirkatang and from Jirkatang to Baratang Island. The private buses pick you from the hotels that it has mentioned otherwise you have to reach the place which is mentioned. On reaching Jirkatang we reach the forest or police check post. From here the vehicle is escorted by four convoys or police. The timings for the convoy are 6 am, 9am, 12 noon and 2:30 pm. vehicles cannot move or cross the forest without convoys. The vehicles that are reaching Baratang Island should travel in group without giving much space between each vehicle.
Ones you start from Jirkatang the real travel starts. One crosses the thick forest to reach Baratang Island. Photography of the forest is strictly prohibited. This part of the journey is most exciting and interesting as one can see Jarawa tribes along the forest. Meeting them or touching them is prohibited. Vehicles cannot stop in this stretch till they reach Baratang Island. Jarawa tribes are self sufficient hunter gatherer tribes and one should not try to go close to them. After reaching Baratang Island there are few important tourists place which one must visit. This is the only route to connect North Andaman. Some of the other places here are Rangat which is around 70 km from Baratang, Mayabunder is 140 km from Baratang Jetty and Diglipur is around 200 KM from Baratang.

Tourism in Baratang Island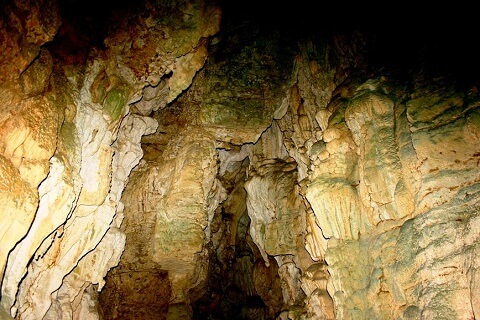 Limestone Caves: From Baratang regular buses are available to Limestone caves. These beautiful caves are very ancient and are formed by the erosion of rocks. These caves are 30 minutes by sea from Baratang Jetty. Boats from the Jetty start at 8 am. Travelling to this caves is just mesmerising, one has to cross the mangrove forest which is simply beautiful and breath taking. It is advisable to carry torch as it is very dark inside the cave.
Due to erosion the formation of the cave keeps changing. The place is protected by the forest department and guards are posted at regular intervals. The sea journey to limestone cave starts from Uttara Jetty. Tourists taking boat from Uttara Jetty have to walk for 1or 2 km to reach limestone caves as the boat stops in the parking place allotted by the forest department. There are different patterns formed that are naturally formed due to the deposition of Limestone. Carry lot of water bottles some food items as there are no restaurants nearby.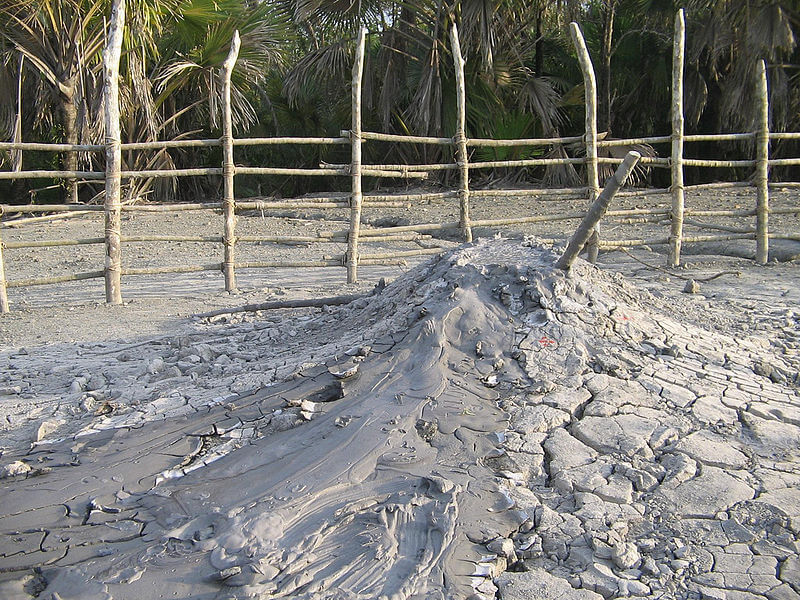 Mud Volcano: Another attraction in Andaman Baratang Island is the Mud Volcano. The Volcano is just 4 km from the Jetty. One can hire a taxi to reach the place. Even though the place is not a very beautiful sight to watch still since mud volcanoes are formed naturally by the gas emitted by the decaying organic matters one must visit the place. Andaman group of Islands has reported in total eleven mud volcanoes out of which most of it are present in Baratang Island and Middle Island.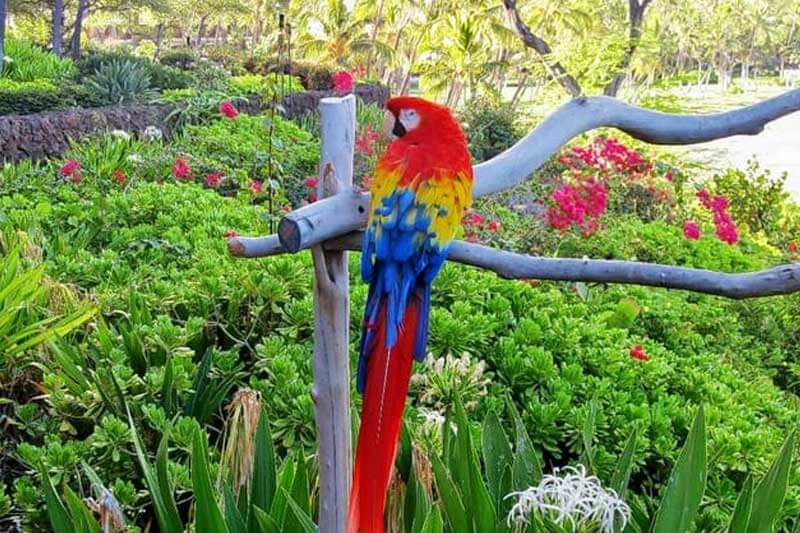 Parrot Island: Located at a distance of 30 km from Baratang Jetty one must not miss to visit this beautiful island which is filled with thousands of Parrots and other birds. This Island is Bird watcher's paradise. The island is uninhabited by humans and is habited only by the thousands of birds. The main attraction here is the sunset to watch along with thousands of Parrots returning to their home. Boats from Baratang start at 4 pm and it is quiet expensive.   One has to stay back in Baratang if you are planning to visit Parrot Island. The whole trip is about 2hrs and by the time you reach Baratang there are no return boats to Port Blair.
It is good to spend some good time in this island and then proceed to Rangat which is 70 km from Baratang Island.

Rangat Andaman Islands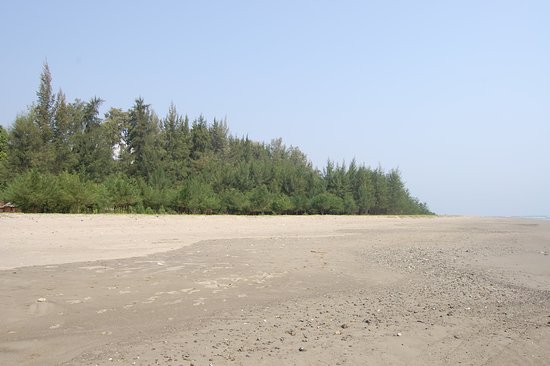 Rangat: It is a small town in Northern and Middle Andaman with a population of around 40,000. It is around 70 km from Baratang Island and around 200 km from Port Blair. Rangat is in Andaman and Nicobar Islands which is a Union territory of India. Andaman and Nicobar Islands are the most beautiful place in India and has some mesmerising Islands and beaches. With crystal clear beaches and deep blue sea besides being the nesting hub for sea turtles( December, January), Rangat is definitely a must visit place in Andaman and Nicobar Islands.
Some of the tourism in Rangat is:

Amkunj Beach: After the severe Tsunami that hit Andaman in 2004 left Amkunj beach in complete destroyed. However the authorities transformed the beach into one of the most important tourist place in Rangat. The white sand the blue clear sea and the benches made from the trees that fell during tsunami makes it one of the most interesting place in Rangat. Further the uprooted trees during tsunami were utilised to make dustbins, benches. It is a calm beautiful place to take some beautiful pictures and to spend quality time. It is one of the liveliest beaches in the island.

Panchavati Hills: Another important tourists place in Rangat is Panchavati Hills which is filled with beautiful waterfalls. The beautiful waterfalls here are breath taking and very good for photography. The water falls from a very good height and gushes down making a roaring sound. Most of the people settled here are from South India. Fishing and agriculture are the main source of income for the locals residing here. One can also plan to do some trekking in the lush green forest.
Cuthbert Bay Beach: This beach is located at a distance of 12 km from Rangat. The long stretch of beach is covered by tropical trees. This beach is famous for the nesting ground for the turtles. The nesting season is December and January where the entire beach is filled with tiny turtles making noise and moving all around. it is a beautiful scene to watch those turtles. After this tourists can visit the elephant training camp which is close to the beach.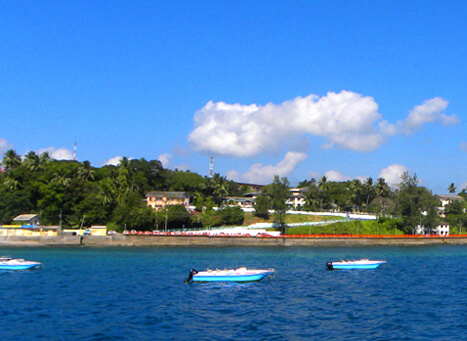 Yerrata Mangrove Interpretation Centre:
Yerrata is located at a distance of 8 km from Rangat. This place has a Jetty from where tourists can travel to Long Island. The breath taking mangroves all along the road are just a beautiful picture to watch around. to create awareness among the locals and the tourists this centre was established which displays various species of the mangroves that are present in this island. The centre is quiet informative and was built by department of Forests and Environment. There is a 13m high mangrove watch tower where visitors can get a beautiful view of the Island. The Department of Forest and Environment has further developed a 300m Natural trail which passes in the middle of the mangrove forest is a very important tourist's attraction in the centre.
Long Island:
This island is little away from the main stream hence it is still preserving its natural very pristine beauty. The beach is still not explored much and hence the crystal water is very clean and clear. However due to increase in tourism the flora and fauna is getting affected in this small beautiful island. It is around 80 km from Port Blair and one must plan to visit this island during Baratang visit. But tourists should keep the place clean and not to throw any dirt in the beach. Tourists can enjoy snorkelling and swimming if it is available in the beaches. Trekking can also be done around the rocky mountainous region of Moorys Dare.

How to reach Rangat
Rangat can be reached through Baratang island. On reaching the Port Blair either through air or sea one can take ferry from Port Blair to Baratang.  Baratang island can be reached only with the cops escort and government permission. There is a bus service also from Port Blair via Baratang. A ferry is also there from Rangat to long Island to Havelock Island to Neil Island. There is no jetty on Saturday. The best to walk with Rangat is by walk or autorickshaw.

How to reach Port Blair
How to reach Port Blair:  Port Blair is connected to main land India through Air and Sea. Port Blair airport which is known as Veer Savakar Airport is just 2Km from the city. Aeroplanes from Chennai, Mumbai, Kolkata, New Delhi, Visakhapatnam, Bengaluru, Ahmadabad and Raipur fly regularly to Port Blair international airport. One can either reach through flight in just 2 hrs or take sea route and reach Port Blair in 4-5 days. Sea connectivity is available from Chennai, Visakhapatnam and Kolkata.
 By Sea: Regular passenger ships are available from Chennai, Kolkata and Vishakhapatnam. It is less expensive but takes 4-5 days to arrive at Port Blair depending upon the weather conditions. Foreign tourists require visa and permits from the Indian authorities to visit Andaman and Nicobar islands. Indian nationals require permit only to visit Nicobar Islands and other tribal areas
We at india-a2z.com would love to hear your experience in Andaman and Nicobar Islands. DO share your experience with us here
Update on coronavirus in India
Affiliate Disclosure:
If you make any purchase via a link on this site, I may receive a small commission with no added cost to you.