Havelock and Neil Islands
Havelock and Neil Islands
Havelock and Neil Islands
Quick facts:
Havelock Islands
Union Territory: Andaman and Nicobar Islands.
Country: India
Capital: Port Blair
Official Language:  Hindi, English
Languages Spoken: Hindi, Bengali, Tamil, Telugu, Malayalam, Nicobarese
Best time to visit Andaman and Nicobar and the beaches: November to April is considered as the best time to visit the beaches in Andaman and Nicobar Islands.
Havelock island is located at a distance of 41 Km from Port Blair is one of the largest Island in Andaman. It comprises of many islands and belongs to south Andaman administrative district. Havelock Island got its name after the British general Sir Henry Havelock who served India during British rule.
To pay tribute to Subhash Chandra Bose the island was renamed as Swaraj Island in the year 2018. Havelock Island of Andaman is one of the most visited islands. It is spread over an area of 35.6 sq mi.
The Highest elevation is at 167 m and the highest point is Yulutang. The island is sparsely populated and is one of the most beautiful islands in the Union territory of India. Havelock is one of the few islands which government of India is encouraging eco tourism. Local people are very friendly and help the tourists to the best possible way.
The white sand the silvery coastline and the crystal clear water makes it one of the perfect destinations for holidaying. Havelock island is located between Peel Island and Neill Island and it belongs to Ritche's Archipelago.
Havelock island has many beaches. The problem is the beaches have been given numbers. However some of the beaches are still known by their name like the Radhanagar beach which is also known as Beach #7. The Beaches are located at different junctions like the beach #1 is the arrival port, Beach #3 is at the centre, Beach #5 is near Dolphin Resort and the Beach #7 is the Radhanagar Beach which is the most beautiful beach in Havelock Island. Other beaches also have names like Elephant Beach, Kalapather Beach and Vijayanagar Beach.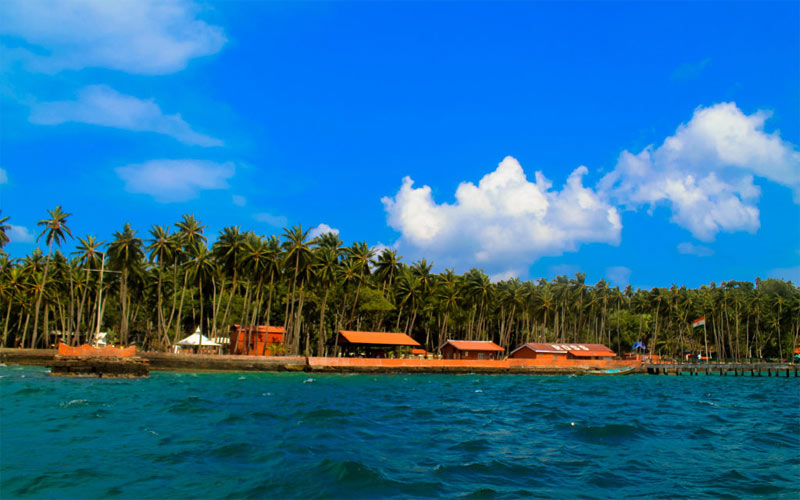 Tourism in Havelock Island
Radhanagar Beach:
TIME magazine in the year 2004 awarded Radhanagar Beach as one of the best beach in Asia because of the sparkling crystal clear blue waters. The White sand, crystal clear water, coral reefs makes it a perfect destination to venture into some breath taking water adventure activities like scuba diving, snorkelling and swimming.
Tourists can also enjoy the sun bath along the sea shore. Swimming is allowed till 5:30 after that the coast guard does not allow. Occasionally one can also experience the elephant ride near the beach. To the right side of the beach there is a blue lagoon which is very crowded. One can sit and relax and watch the beautiful sunset in Radhanagar Beach. Local buses and auto rickshaws ply to the beach till sunset.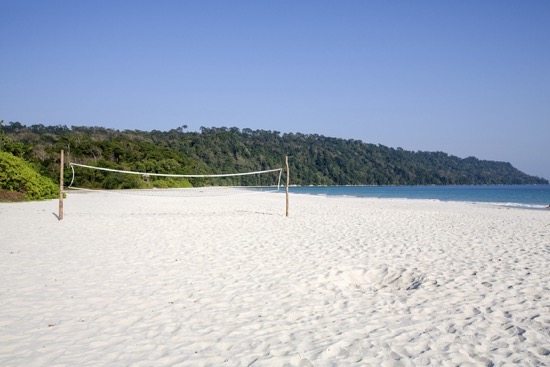 Elephant Beach: This beach is more popular with Indian tourists. The beach got devastated and has reduced in the size after the Tsunami attack in the year 2004. However the corals are still the best making it one of the best beaches for snorkelling.
The beach can be reached through Radhanagar beach either through walk or through boats. While walking bare foot on the shore tourists should be careful of the broken sea shells.
Tourist either can enjoy doing snorkelling or swimming or just sit under a coconut tree and relax watching the beautiful beach. Usually after the sunset the tourists take a local boat or an auto ride to return back. Since there is very limited Restaurants near the beach, it is good to carry food and water along with you.

Kalapathar Beach: To reach to Kalapathar Beach one has to walk through Beach #3 and Beach #5. The beach got the name because of the surrounding village known by the name Kalapathar village and the black rocks. It is a long stretch of beach with white sand and black rocks. It is a perfect destination to relax and enjoy the sunbath. The beach is located at a corner of Havelock Island. There are no restaurants and hence it is advisable to carry own food and water.
Vijayanagar Beach: Also known as Beach#5 Vijayanagara beach is extremely beautiful beach in Havelock island. It is located at 38 km from Port Blair. The beauty of this beach makes a perfect holiday destination away from the hustle bustle. Tourists can indulge in Kayaking, snorkelling, swimming and boating. One can also enjoy a perfect sunset.

Activities in Havelock island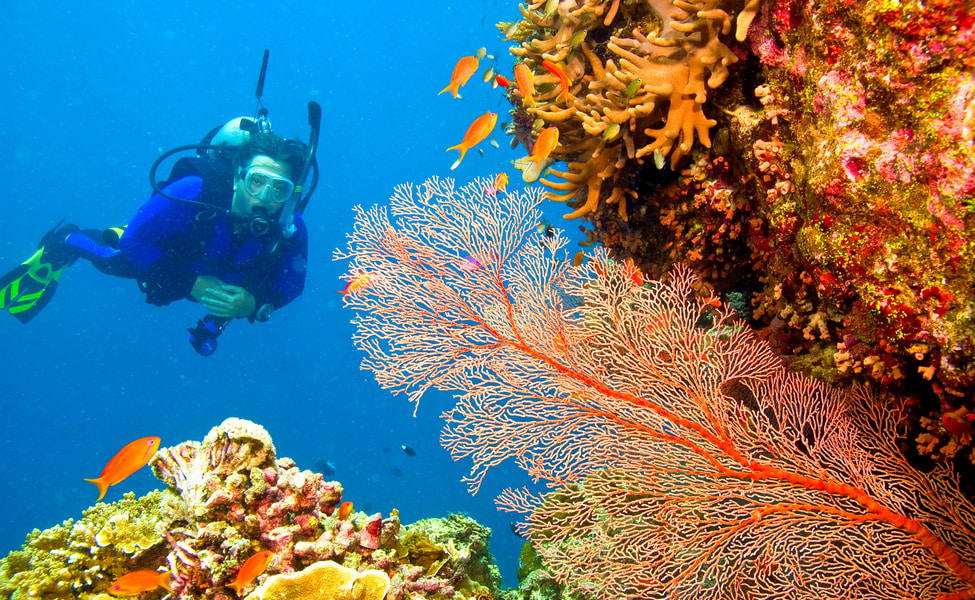 Havelock is famous for some water adventure activities like snorkelling, sea walk and scuba diving. One of the best ways to explore the under water marine life in Havelock Beaches are by doing scuba diving and snorkelling. Swim like a fish under the water and enjoy the beauty of corals and other coloured fishes in the beaches. Scuba diving and snorkelling can be done only through the certified centres.
Some of the certified dive schools in Havelock are Andaman Dive club, Andaman Bubbles Dive Centre, Barefoot Scuba, Dive India, Doongi Dives. Dive India and Barefoot India are on Beach #3. Without proper training and without proper dress one should not venture to do scuba diving and snorkelling. Radhanagar Beach and Elephant Beach offers best snorkelling to tourists.
Sea walk is another adventure one can do on beaches in Havelock Island. This can be done at North Bay Island, Port Blair and Elephant Beach. It is a beautiful experience to walk under the sea and watch beautiful corals, reef and watching colourful fishes. A helmet along with a see through glass shade is used for the head.
Sea walk is usually first come first serve basis and is based on the slot you receive. Pre booking can also be done from 9am to 2pm.  Sea walk costs the tourists around 3000 Rs. Swimming skill is not required and one walks at a depth of 10metres. Ant body between the age of 7-60 years can enjoy this activity. Bookings for the Sea walk can be done Sea link adventures Port Blair and Experience Andamans Dairy Farm Port Blair.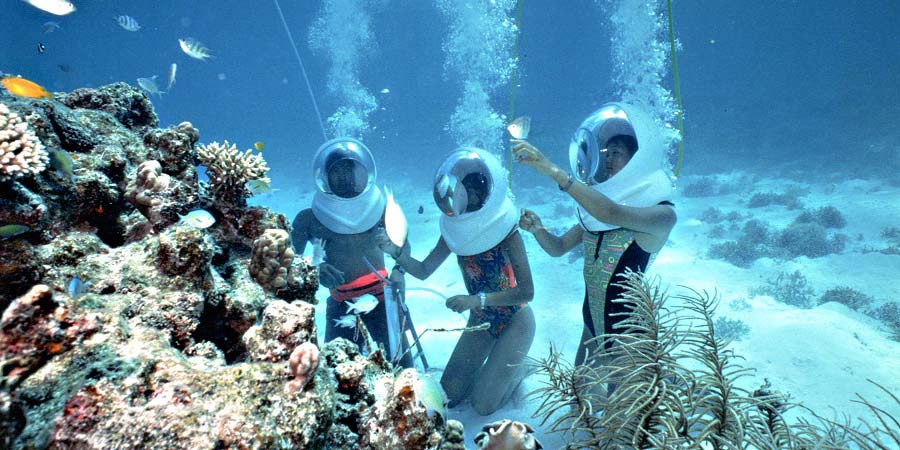 Diving:
Andaman and Nicobar Island offers world diving especially if you have the experience of diving then you can thoroughly enjoy the diving. Some of the main dive sites are Lighthouse (6-20m )—this is perfect for any kind of dives. Elephant Beach (6-25m), The Wall (10-55m), Minerva Ledge (10-18m), Aquarium (12-15 m), Pilot Reef (6-18m), Dixon's Pinnacle (18-40m) and Johnny's Gorge (25-30m). Other than these places some of the other dive sites include Neil's Cove Reef, South Button, Jacob's Table. Every year new dive sites come up so keep a check on the new dive sites.
Trekking: If one is not interested in doing some water adventure activities then you can indulge in trekking and enjoy the heat and sun. The Wild Orchid Resort and Emerald Gecko Resort offers jungle trek. Some of the other organisers who offer trekking are Barefoot Eco Tours which operates from Barefoot Havelock Resort offers tourists like trekking, Kayaking and Snorkelling. Another resort which offers are Wild Orchid Resort on beach #5 and Emerald Gecko Resort on Beach #5. Both these offer trekking along with fishing and snorkelling.
So what all you are waiting for book your tickets and enjoy the fun filled activities and beaches in Andaman.

Neil Island
Neil Island: Neil Island is a small island compared to Havelock Island. Tourists can walk the whole island in just 2 hours. The Island got its name after British Brigadier general James Neill. He fought for British East India Company during the Sepoy Mutiny of 1857. Later in the year 2018 the island was renamed as Shaheed Island to pay tributes to Subhas Chandra Bose. It is located in Ritchie's Archipelago and comes under South Andaman administrative district. The Island is located at a distance of 36 km north east of Port Blair.
Until 1960 Neil Island was uninhabited later refugees from Bangladesh moved to Neil and Havelock Island and settled in these Islands. Neil Island is completely flat island and is located between Havelock island and Ross Island. Agriculture is the main occupation of the local people residing in Neil Island.
Since the land mass was more suitable for paddy cultivation most of the forest is cut down and the land is used for growing paddy. Neil Island has three to four beautiful beaches in which water is in light blue, dark blue and green in colour. Some of the important beaches are Bharatpur Beaches, Sitapur Beach, Ramanagar Beach, Lakshmanpur beach and Natural Bridge.

Tourism in Neil Island
Bharatpur Beach:  A perfect beach for swimming is the Bharatpur Beach. It is located in Neil island just half a kilometre from the Jetty. The water is very shallow and crystal clear. One can see colourful fishes and other marine life inside the beach. There are some stalls and refreshments along the beach which tourists can enjoy along with beach. The beach offers scuba diving, boat rides and snorkelling to the tourist. After getting mesmerised with the marine life and some adventure marine activity one can enjoy and relax on a Hammock. You can end your day by watching the beautiful sunset.
Sitapur Beach: Sitapur Beach or Beach #5 is a lovely beach to watch the sunrise and sunset. It is also very crystal clear and clean beach which has corals inside the beach. Sitapur beach is famous for its silvery sand and clean water. This beach is also known as Beach #5 or sunrise beach. Due to its location there are high chances of high tides and strong water currents. Swimming is possible all the time in the beach. Since the beach is less crowded there are hardly any restaurants nearby. One can get to drink only fresh coconut water.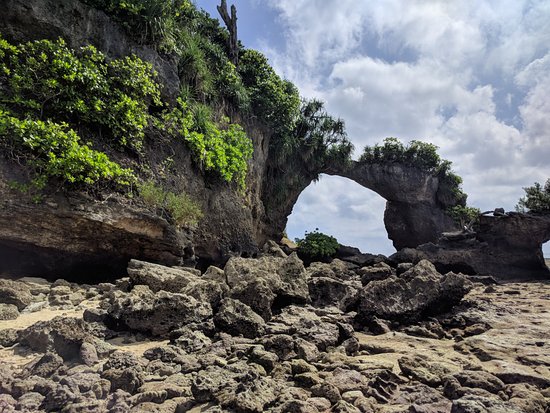 Lakshmanpur beach:
Another beautiful beach with white sand and beautiful picturesque all around and crystal clear water makes one feel like doing snorkelling, swimming and explore under water life. The beach offers good points for snorkelling on the island. if the tourists is lucky they can see sea cow feeding on sea grass. Sunset and Sunrise are the best time to enjoy in the beach. It is located just 2 km from Neil Island is famous for corals, dead sea shells and sunset. With wide and long beach this beach is also a perfect place to spend time while enjoying the natural beauty and marine life.
Ramnagar Beach: This beach stretches all over to Ramnagar village. It is a calm serene beach with lot of shade at the shore. Water of the beach is light blue in colour and one it is crystal clear and clean water. one can see lot of coral at the beds along with different varieties of colourful fishes. Some of the water activities which one can indulge themselves is Snorkelling, water scooter, swimming. The long stretch of the beach offers spectacular sunset view to the tourists.
Natural bridge: This is the main tourists attraction in Neil Island. It is also known as Hawrah bridge by the local residents. It is the natural formation of rocks of earth and is beautifully decorated with creepers and flowers. The rocks can be slippery so one has to be careful while walking on it. it is truly worth watching natural bridge.

Activities in Neil Island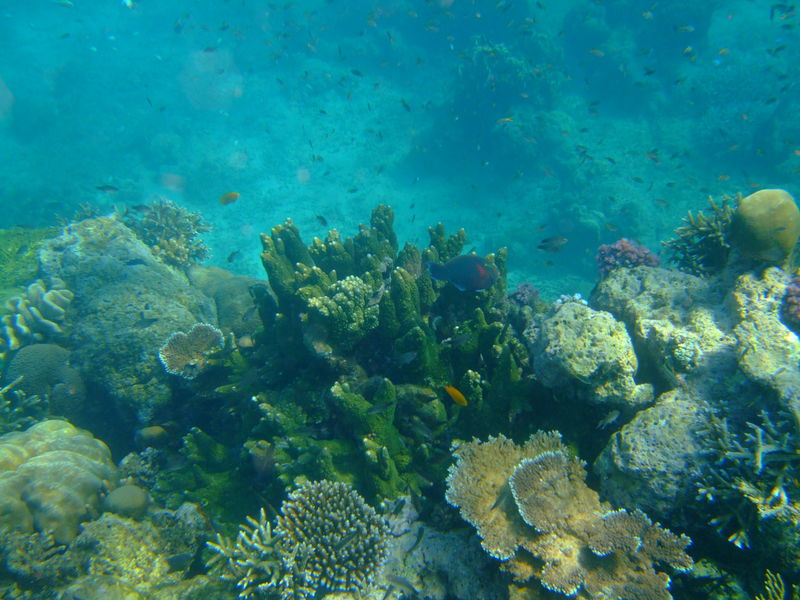 Since Neil Island is filled with beaches all around it is an island which one can enjoy with adventure water activities.
Scuba Diving: It is one of the best places to do scuba diving and see the mesmerising marine life under water. It is should be done through experienced scuba explorers. Some of the important scuba diving centres are India scuba explorers and DIVE India scuba and resorts. As compared to other diving centres DIVE Scuba resorts have the fastest dive boat. They are open from 7am-6pm sometimes they are closed so it is better to check in advance
Snorkelling is another water activity which one would enjoy thoroughly. Seeing live corals, under water colourful fishes is really a treat to the eyes. Along with these water activities Neil Island is famous for the sunset.
How to reach Havelock and Neil Island
One can reach Port Blair either through air or through Ship. One reaching Port Blair it is easy to travel to Havelock Island and Neil Island. Port Blair should be the entry point for both the Islands. Havelock is well connected with private ferries from Port Blair and Neil Island. Ferries are the major transportation from Port Blair and Ranghat which comes via Neil Island. There are also government operated ferries which are good and also rates are not expensive. These ferries are needed to be booked in advance as the sets are often sold out. Booking counters are available in Port Blair and in Havelock near the Jetty. The timings for the booking are 9:15 to 12:15 and 14:15 to 16:15. The booking opens few days in advance so one has to check the day of opening. Usually it opens 4-5 days in advance.
 There are also local ferries from the Port Blair. This is a good idea if you have not booked in advance. There is also AC catamaran ferry from Port Blair to Havelock. Tickets of this are pretty expensive. If you are looking for some luxury then there are three Cruises operating from Andaman Islands which connect Port Blair, Havelock Island and Neil Island. Booking can be done online are the cruises are Makurzz, Coastal Cruise and Express Bhagya. Another way of reaching Havelock is through Helicopter. Helicopters run every day until and unless if there is a bad weather. Booking need to be done in advance and tickets are quite expensive. 

Even for Neil Island best way is to take government ferries from Port Blair. It takes almost 2 hours to reach Neil Island. Two boats operate one at 6:30 am and another at 11am which leaves at Phoenix Bay Jetty. It makes a round about trip everyday and good to do advance booking. There is also a ferry from Ranghat which comes via Long Island. there are also two private boat companies operating between Port Blair, Havelock and Neil that are namely Mackruzz and Ocean Green.
How to get out of Neil and Havelock Island:
There are government ferries which operate both from Neil island and Havelock Island at regular intervals. Otherwise there are two ferries from Neil Island to Havelock Island. the ticket counter opens at 6:30 am in the morning and the tickets are given only for that day. Government ferries also run six times a week from Port Blair to Ranghat which take a stop in Havelock Island.

Conclusion:
One thing what we can say is the beat place to enjoy holiday among the crystal clear beaches and the nature. Do share your visit to these places with us here.
Update on coronavirus in India
Affiliate Disclosure:
If you make any purchase via a link on this site, I may receive a small commission with no added cost to you.