Beaches in Andaman and Nicobar Islands
Beaches in Andaman and Nicobar Islands:
Quick facts:
Country: India
Capital: Port Blair
Official Language:  Hindi, English
Languages Spoken: Hindi, Bengali, Tamil, Telugu, Malayalam, Nicobarese
Best time to visit Andaman and Nicobar and the beaches: November to April is considered as the best time to visit the beaches in Andaman and Nicobar Islands.
Andaman and Nicobar Islands have some best beaches to enjoy like Goa. India is blessed with different panoramic beauty from North to South and from East to West. The long mangrove trees, the sandy beaches and the natural beauty make Andaman and Nicobar a perfect destination to visit and enjoy the natural waters. The beaches in Andaman and Nicobar are perfect destinations to get away from the stressful life. Some of the world class beaches in Andaman are

Radhanagar  Beach and Elephant Beach in Andaman and Nicobar Islands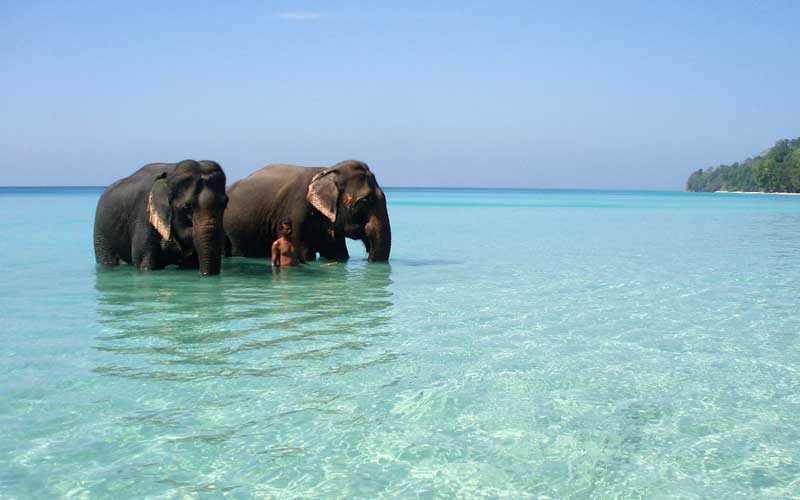 Radhanagar Beach:
This beach was awarded as the best beach in Asia by TIME in the year 2004. It is located in Havelock island and it is also known as Beach No.7. The white sand and deep clear blue sea makes this a perfect destination to spend time with the nature. Best time to visit is from December to March. One can enjoy Sunbathing, swimming and other activities in Radhanagar beach.
Elephant Beach:
 Another beautiful beach in Havelock Island is the Elephant beach. Apart from the picturesque and natural beauty there are many other attractions to enjoy around the elephant beach. It is a 20 mins boat ride from Havelock Island. The best time to visit is from November to March and enjoy some adventures activities like snorkelling, boat riding and diving.
Vijayanagar Beach:
Havelock Island is filled with beaches, Vijayanagara Beach or Beach No.5 is one such beach in this Island. It is just 40 Km from Port Blair and is another beautiful beach to visit and enjoy. The elegance of Mahua trees and the long coastline makes it a perfect destination for doing some adventures activities like Snorkelling, diving, swimming, scuba diving and doing some fishing. Otherwise one can also can sunbath under the coconut trees and just relax by reading some good books.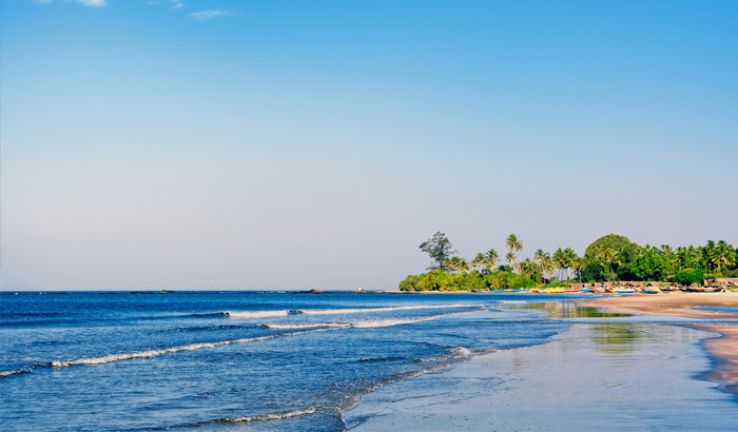 Lakshmanpur Beach:
This beach is located just 2 Km from Neill Island the beach is famous for dead corals and sea shells. One has to visit this beach during sunset which is really worth watching from Lakshmanpur beach. This beach is longer and bigger as compared to Bhartpur beach. Best time to visit is from December to March. Even in this beach one can get involved in adventures activities like snorkelling, swimming, diving and also enjoy the perfect sunset.
Bhartpur Beach: Another wonderful beach located in Neill Island is the Baratpur Beach. The water is very shallow and clean that gives a perfect picture of aquatic life inside the beach. One can see different varieties of fishes and impressing flora and fauna. One can see lot of new corals growing and rich marine life. From Neill Island one can take a rickshaw to reach the Baratpur beach. The best time to visit is from November to March. One can enjoy some of the adventures activities and can also enjoy some good food from the restaurants on the beach. One of the best places to take some good photography along with doing some adventures activities.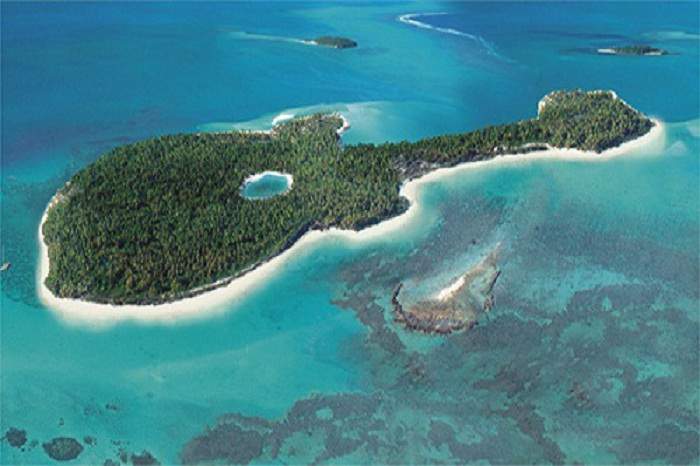 Guitar Island Beach: This beautiful island is in the shape of Guitar. Even this beach like many other beaches in Andaman has crystal clear water and is surrounded by beautiful natural environment. Since the island is in the shape of guitar the beach got its name as Guitar Island beach. It takes around 15mins from the long island. One can take a local boat to reach the place. This beach is often referred as top ten beaches in Andaman.
Lalaji Bay Beach: This wonderful beach is located in the long Island in Andaman. The place is easily accessible from Rangat jetty. Another beach of long Island is Merk Bay both these beaches make a perfect destination to long island. It is perfect place for beach camping. Besides the clear water and fascinating white sand one can truly enjoy the sun bath and some fun filled adventures activities. One can collect beautiful sea shells from the shore. Other than swimming and other adventures activities one can also see Dolphins in this beach.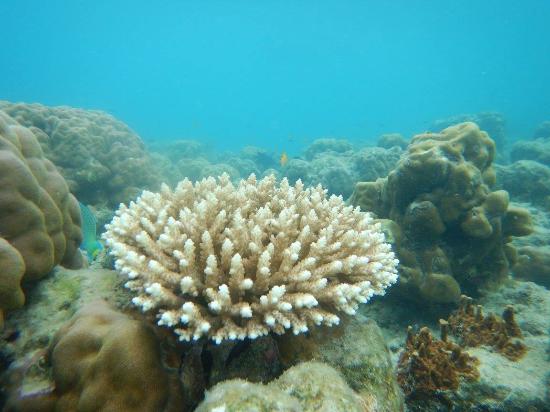 Beaches in Andaman
Wandoor Beach: This beach is situated at 30 Km from Port Blair is close to Mahatma Gandhi National Marine Park. To reach Jolly Buoy and Red Skin Islands tourists have to reach this place and take a boat from here. Usually tourists take a boat and return to Wandoor beach by 4 pm and watch the beautiful sunset here.
Raman Bageecha Beach: Andaman and Nicobar islands are filled with beautiful beaches all around. Raman bageecha beach is another beautiful beach located in Rangat. The beach is not so good for adventures activities and swimming still one can sit and relax under the coconut trees watching the beautiful waves coming. The beach is surrounded by coconut trees and also one can experience the cool sea breeze .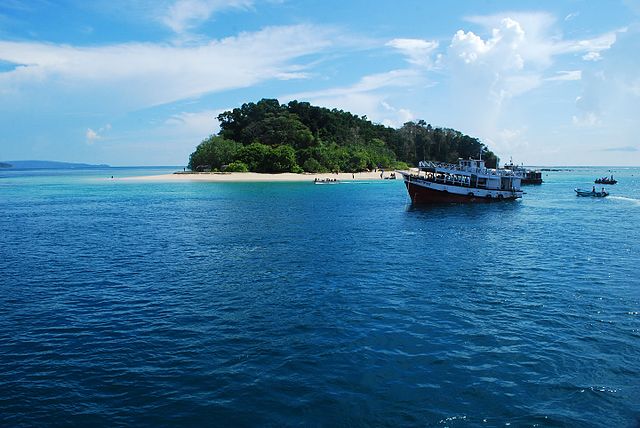 Pathi level beach: This is a lesser known beach as compared to other beaches in Andaman. This beautiful and stunning beach is located at a distance of 20 Km from Diglipur township. To reach the beach one has to either walk from Ram Nagar Beach or take a boat from there. If one is lucky one can spot salt water crocodiles in this beach. From this beach one can visit Chalis Ek caves or Alfred caves which is closely located to Pathi level beach. Since this beach is less crowded there are no hotels or restaurants nearby hence it is better to carry some food items and water bottles with them.
Merk Bay Beach: It is located in Long Island in Andaman. This beach is less exposed to tourists hence extremely pristine and scenic which gives stunning beauty of the Island. One can relay enjoy doing swimming, snorkelling and other adventures activities in water. The silent and tranquil atmosphere gives a complete refreshing energy to mind and body. It is a must visit beach in Andaman. On their way to this island one can see Strait Island to the right and Guitar island to the left.

Amkunj beach: This beach is located in Rahtang in Andaman. This beautiful park was transformed into a eco park hence it has many recreational activities for both tourists and locals. This beach does not offer any water sport activities however snorkelling and swimming is possible. Some of the other attractions near the beach are Diglipur, Panchavati Hills and Moorys Dare.
Kalipur Beach:
This beach is located at a distance of 18 Km from Diglipur. This beach is basically known as turtle nesting this beach offer four different varieties of turtles like Olive Ridley, Leather Back, Green turtle and Hawksbill. There is a adventure sports complex called as Kalipur adventure sports complex near Kalipur Beach. It offers different sports activities to tourists like speed boat, water scooters etc.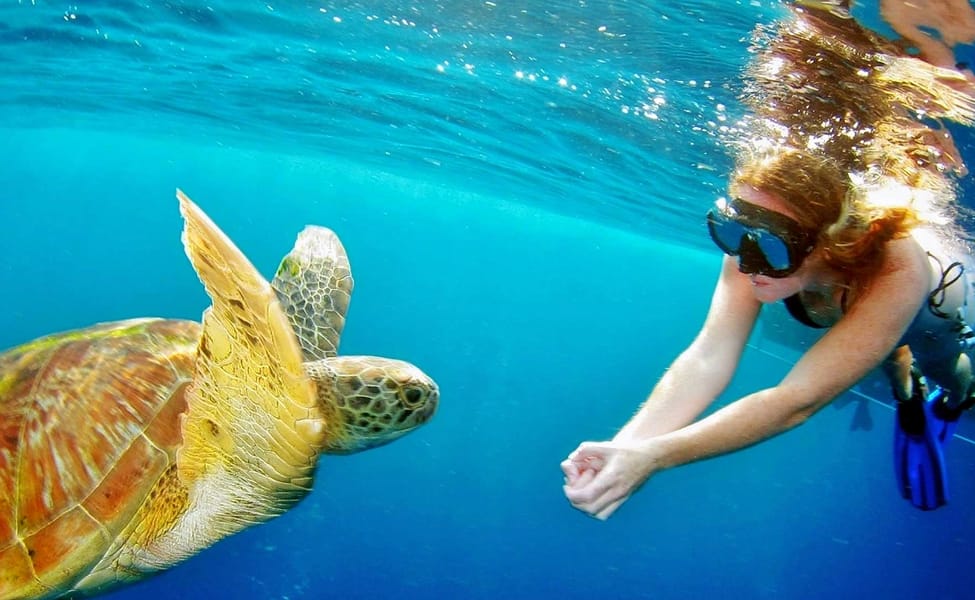 Munda Pahar Beach:
Munda Pahar Beach is just 25 Km from Port Blair is another serene and beautiful beach which is a must visit in Andaman. Due to its dense vegetation this place is home for many endemic birds. Munda Pahar Beach in Chidiya Tapu is famous as sunset point. The sea and the sea bed are rocky and hence it is not for swimming. Now it is emerged as a tourist's hot spot and one can indulge in doing trekking of about 2 Kms. The trekking route has benches and food and water bottles. One can rest and eating while doing trekking.
Karmatang Beach:
One of the best beaches located near Mayabunder is Karmatang beach.  It is 12 Km from Mayabunder in the northern part of Middle Andaman. It is one of the important tourists place due to its huge sea shore and beach track. This beach is also known as Turtle Paradise. As the turtle lay eggs the tourists are not allowed to visit the beach after 5 pm. the beach is developed into an eco friendly park with lot of activities all around. There are also nature trails around the beach.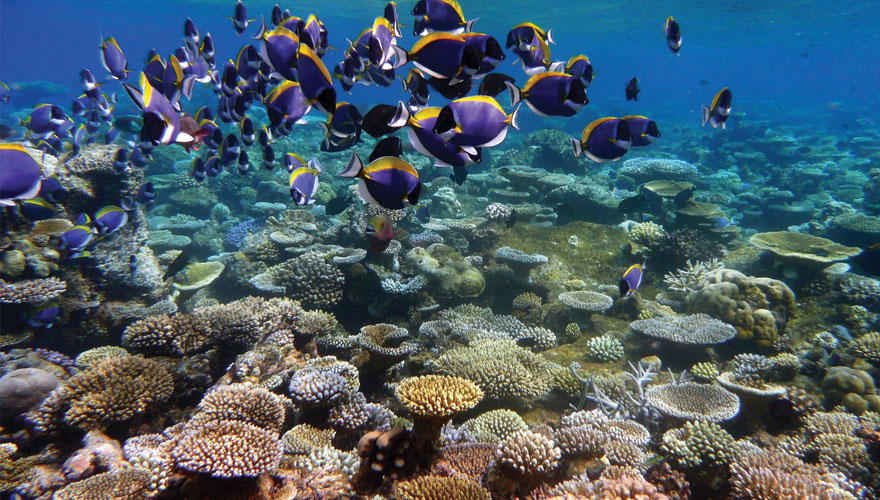 Badabalu Beach: A stunning beach which is disconnected from the tourism is a beautiful and peaceful beach. The sand is greyish in colour and the water is blue in colour. It is ideal place to spend some quality time with the family and friends. Beautiful nature all around along with blue water makes it a perfect destination. Since it is less exposed to tourists, this beach is clean and neat.
Baludera Beach: It is located on the eastern side of Baratang Island at a distance of 9 km from Nilambur Jetty. Even this beach is deserted and a very silent beach as it is less explored by the tourists. Hence it is also very clean and pristine. There are ferry rides at regular intervals from Nilambur Jetty to reach the beach. Some of the important activities which tourists can do are swimming, Elephant ride and resting in tree top huts. Along with this tourists can also plan to visit Limestone caves, Mud Volcano and Parrot Island. This beach is completely uninhabited.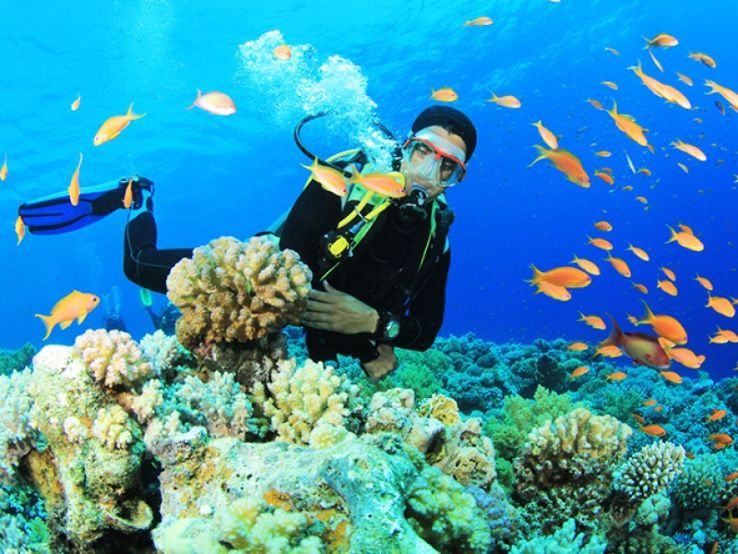 Corbyn's Cove Beach: This beach is closely located to Port Blair hence is one of the most visited and busiest beaches in Andaman and Nicoabar Islands. The beach is surrounded by coconut palm trees which makes it a perfect place to rest and do sunbathing. Some of the other water activities which the tourists can explore are the scuba diving, swimming and water scooters. Snake island is also close to Corbyn's Cove beach which one can visit from here. One can spot varieties of snakes and corals here.
How to Reach:
The best way to reach these beaches is to reach Port Blair either by air or ship and from there taking local service would be the good option. 
Please share your experience with us by clicking the link here 
Update on coronavirus in India
Affiliate Disclosure:
If you make any purchase via a link on this site, I may receive a small commission with no added cost to you.