Indian Painters
Indian Painters:
India is a culturally rich country and has a rich history of art and architecture. The art of painting dates back to the ancient times even before Indus civilisation period. The caves paintings at Ajanta and Ellora are the evidence of the paintings in the past. Here are some of the details of the painters from ancient to present time:

Raja Ravi Varma
Birth Day: 29th April 1848
Birth Place: Travancore, Kerala
Death: 2nd October 1906.
Notable work: Shakuntala, Nair lady adorning her hair and many more
Raja Ravi Varma was an Indian artists and famous Indian painter who is considered as one of the greatest painter in the history of Indian art. His father was Ezhumavil Neelakanthan Bhattatiripad and mother Umayamba Bayi Thampurathy. As an artist Raja Ravi Varma was closely related to the royal family of Travancore. Raja Ravi Varma used and made a fusion of Indian art with European techniques for his paintings.

He started learning basics of painting in Madurai and later on trained in water painting by Rama Swami Naidu and learnt oil painting by Dutch portraitist Theodar Jenson. Some of his prominent works include Mohini playing with the ball, Yasoda and Krishna, lady lost in thought, Nala Damayanti, Dushyanta and Shakuntala, Lord Krishna, Jatayu and many more.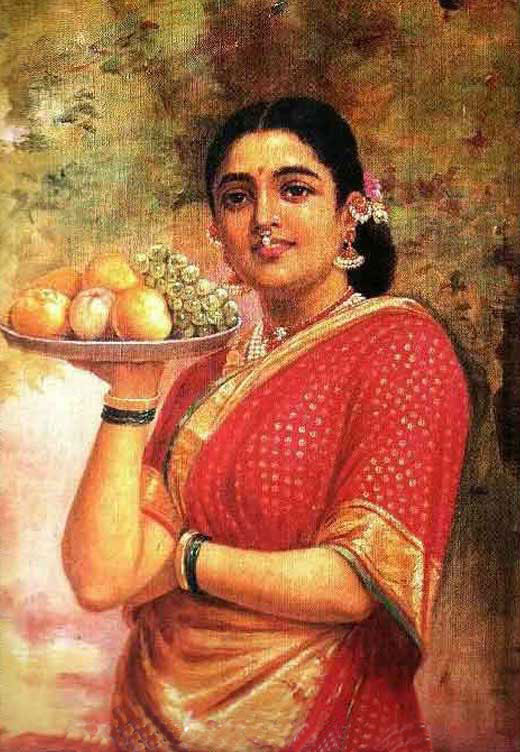 Raja Ravi Varma has received many awards for his work. Some of them include lord Curzon honoured him with Kaisar-i-hind gold medal. The government of Kerala has instituted an award called as Raja Ravi Varma Puraskaram which is awarded to people who show excellence in the field of art and culture.

On his 65th death anniversary India post has issued a postal stamp showing Raja Ravi Varma and his famous painting Damayanti and Swan. Even after being criticised Raja Ravi Varma is still considered as the most important and famous Indian artists. 

Abanindranath Tagore:
Abanindranath Tagore was born in Calcutta, India on August 7th 1871. His father was Gunedranath Tagore and mother was Saudamini Tagore. He was the nephew of Rabindranath Tagore. He was born in the family of artists, his grandfather and his brother were also great artist. At the age of 12, Abanindranath Tagore Calcutta School of art and started to use pastels and learn oil painting.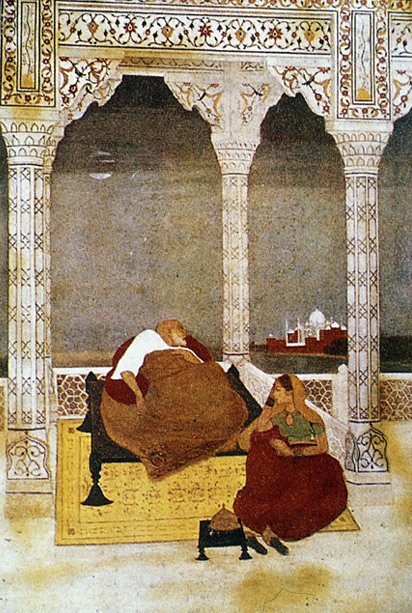 He was one of the first person to include swadeshi movements in the Indian art. He created Indian society of Oriental art and also established Bengal school of art. He was also a note writer who wrote many books for children. Some of the books written by him in Bengali include Rajkahini, Budo Angla, Nalak and Khirer Putul. 

Abanindranath Tagore was more a swadeshi artist and believed that western art was more materialistic. He believed that India has rich cultural values and should return to spiritual values. Some of his works include Ashoka's queen, tales of Arabian nights, Buddha and Sujatha, Pushpa and Radha, moonrise in Mussouri Hills. Tagore did the famous paintings called Arabian nights in the year 1930 which were basically of the Calcutta's cosmopolitan life. Even to this date it is considered as one of the finest work of Abanindranath Tagore. Tagore died at the age of 80 on 5th December 1951.

Amrita Sher Gill:
Amrita Sher Gill was a Hungarian Indian painter was born on 30th January 1913 at Budapest, Hungary. Her parents were Umrao Singh Sher-Gil Majithia and Marie Antoniette Gottesmann. At the beginning of her career Amrita Sher Gill did more of western style of painting and later started with Indian subjects with traditional method. Along with painting Sher Gil was an avid reader and pianists. They moved to India at a very young age and stayed in the Hill Station Shimla.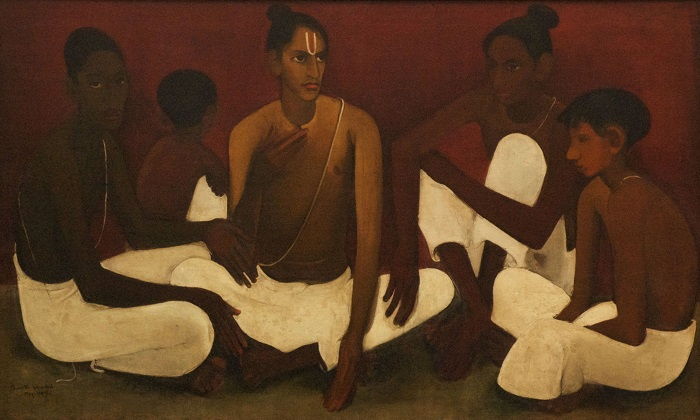 The paintings of Sher-Gil are considered to be very expensive. She started learning painting at a very young age and travelled to different parts of the world to learn the art of painting. She went to Paris to learn painting first at Academie de la Grande Chaumere under the guidance of Pierre Vaillent and Lucien Simon and later on moved to Ecole des Beaux Arts. After returning back to India in the year 1934, she got influenced with the Mughal paintings. She travelled to Southern part of India and did paintings of Brahmacharis, Bride's toilet and South Indian villagers going to market.

She did painting of herself, her friends and lovers. Some of her best works include Siesta, Red Brick house, Hill scene, the bride and Tahitian. She was awarded Gold medal for her work of "Young girls". In 2009 one of her painting called as 'village scene' was sold for 7 crores. She died at a very young age at the age of 28 in the year 1941.

Ganesh Pyne:
Ganesh Pyne was an India painter was born in Kolkata on 11th June 1937. Pyne started his career as artists in the year 1960. Due to shortage of money Pyne did small paintings using ink and pen. Later on he started to use water colors, gouache and tempera.  He was greatly influenced by Abanindranath Tagore work and did join the Bengal school of art to learn painting. 

His first painting was known as 'Winter Morning' which showed him going to school along with his brother. He took part in Paris Biennale (noted French art festival) in the year 1969 and Contemporary Indian painting in West Germany in the year 1970. His paintings were kept in various exhibitions in different parts of the world like India, Paris, London and Germany. Some of his work includes characters from Ekalavya, Amba and Mahabharata. M.F Hussain called Pyne as one of the best Indian artist.  Ganesh Pyne died at the age of 76 in the year 2013 at Kolkata. 

For his great work he received Raja Ravi Verma award from the government of Kerala in 2011 and lifetime achievement award by the Indian Chamber of Commerce.

Benode Behari Mukerjee:
Benode Behari Mukerjee was an Indian artist and painter born in West Bengal India. He was born on 7th February 1904. Even with his visual defects with one eye blind Mukerjee did some wonderful paintings like murals on the Indian saints without any cartoons. However he lost his complete eyesight after a failure in the cataract operation.

He was one of the first students to join Kala Bhavan at Shantiniketan. He was the student of Nandalal Bose. His style of painting was a fusion of Western and Indian modern art. His works had the fusion of calligraphy and wash techniques of China and Japan. He took lessons for calligraphy from Japan artists and also learnt Indian miniature paintings.

It can be said that his style was completely different and a blend of all traditions. In 1974 he received Padma Vibhushan award, Desikottama by Visva Bharati University in 1977 and Rabindra Puraskar in 1980. The great painter died on 11th November 1980.

Nandalal Bose:
Nandalal Bose was born on 3rd December 1882 in Calcutta West Bengal India. He was one of the favourite students of Abanindranth Tagore. His father was Purnachandra Bose and mother was Kshetramonidevi. He had to work hard to convince his parents about his interest in art and painting.
Nandalal Bose did paintings mostly on Indian subjects but also used foreign techniques. He became the principal of Kala Bhavana at Tagore International University Santiniketan 1922. He also received good support from sister Nivedita who encouraged him to do the paintings of Ajanta Frescoes.

Since his childhood Nandalal Bose was very influenced by the murals in the Ajanta caves. For his immense contribution towards the Indian art he was awarded Padma Shri award by the government of India. Some of his painting includes Siva and sati and sati and also in 1930 he created a portrait of Mahatma Gandhi. 

This portrait became a symbol of non violence. He has done around 7000 paintings which are present in the National Art Gallery museum in Delhi. He became the second artist to be elected Fellow of the Lalit Kala Academy. He was honoured with many other awards like Padma Shri and Bharat Ratna award, Vishvabharati University honoured him 'Desikottama'. The academy of fine arts awarded him with Silver Jubilee Medal.
He died on 16th April 1966.

Jamini Roy:
Jamini Roy was an Indian Painter born on 11th April 1887 at Bankura district of West Bengal India. His father was Ramataran Roy. He joined the government art college of Kolkata at the age of 16 and was interested in doing paintings of Indian culture rather than of modern art or of Western traditions. He received education under Abanindranath Tagore who was the vice principal of Government arts college at that time. He was influenced by the bold strokes of kalighat painting.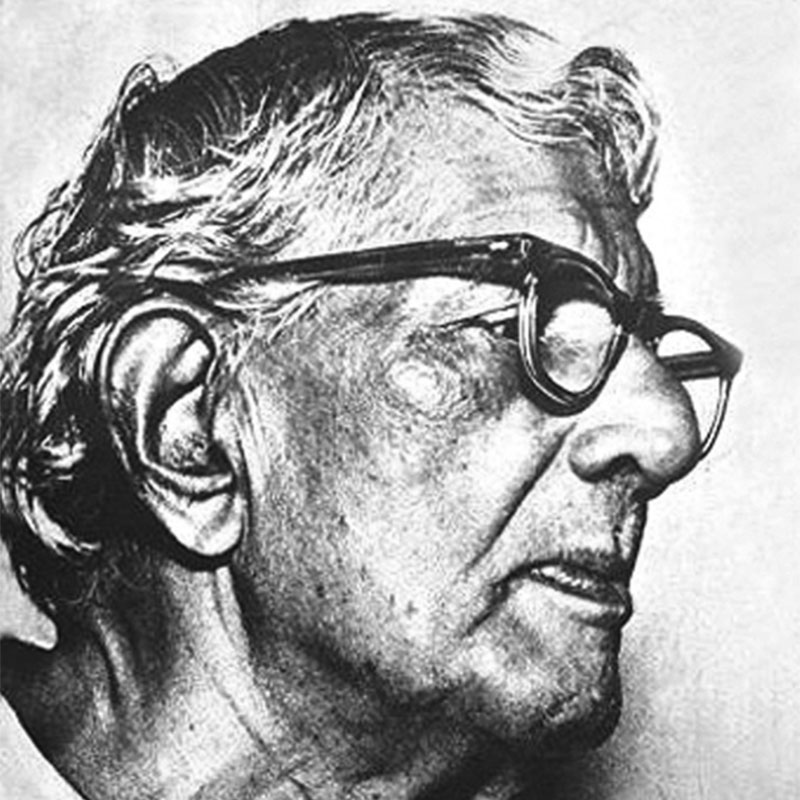 Around 1920's he gave up commissioned painting and started to do his own painting. He changed his style of painting to Bengali folk traditions. Jamini Roy has done around 20,000 paintings during his entire life. His paintings were mostly of the ordinary people. He did many paintings of rural Bengal and also on the religious themes like Ramayana, Radha-Krishna, Jesus Christ. He painted on wood, cloth and mats instead of canvas.

His paintings were exhibited world wide. In 1946 it was exhibited in London and in 1953 it was exhibited in New York. His paintings can also be found in Victoria and Albert museum London. Such a great painter died in the year 1972. 

For his great work and achievement in art, Jamini Roy was given Padma Bhushan by the government of India in the year 1954. He was also given many other awards like in 1955 he was made the first fellow of the Lalit Kala Academy. In 1976, Archaeological Survey of India declared his work among the 'nine masters' which were considered as art treasures.

A Ramachandran:
Achutan Ramachandran popularly known as A Ramachandran was born in Kerala, India in the year 1935. He is considered as one of the great Indian Painter who was awarded with Padma Bhushan in the year 2005. He was elected as Fellow in Lalit Kala Academi in the year 2002. Ramachandran lives and works in Delhi.

Earlier his paintings are large and colourful later around 1980 his paintings saw a change. He started to do paintings more of rural and tribal community. The colors and the statues of the temples influenced A Ramachandran and Myths was an important resource for him. The first painting in his new style was yayati (a story retelling of Hindu epic Mahabharata).
Ramachandran is equally good in miniature and mural paintings.

M.F Husain:
Maqbool Fida Husain better known as M.F. Husain is the famous Indian Painter born on 17th September 1915 at Pandhrapur Maharashtra. He was born in Sulaymani (branch of Tayyibi Islamism in Islam community) Bohra family. He lost his mother at a very young age.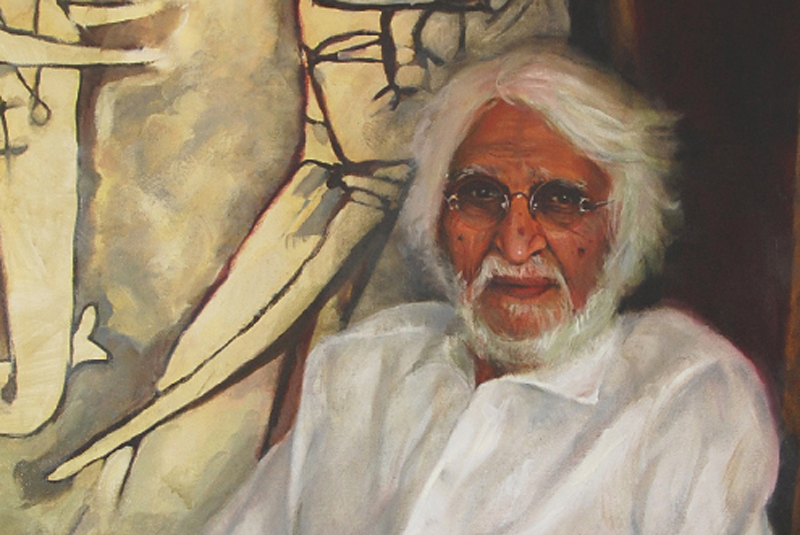 Husain started his painting as a painter of cinema hoardings. During the partition of India and Pakistan in 1947, Husain and his friends urged Indians to embrace new India and started the Progressive art group in 1947. Husain was famous for his modern art. He like other artist did exhibition of his paintings worldwide. He did his first exhibition at Zurich in the year 1952 and later did in US in the year 1964. 

He did some nude paintings of Hindu Goddess for which he faced lot of criticism from the Hindu nationalist movement. Even his house was attacked and many of his paintings were vandalised.
The government of India in recognition of his work awarded him with many awards like
Padma Shri in 1966, Padma Bhushan in 1973, Padma Vibhushan in 1991 and Raja Ravi Verma award in 2007.
Husain spent many years in Qatar and London before he died of cardiac arrest in the year 2011 at Royal Brompton Hospital in London.

Jatin Das:
Jatin Das is famous Indian painter, sculptor and muralist born on 2nd December 1941in Baripada Odisha India. He is the father of famous film maker Nandita Das. He is one of the most respected Indian artist all around the world. His career as an artist has spanned for last 50 years which include around 70 exhibitions all around. He participated in the exhibitions in Biennales in Paris (1971) , Venice in 1978 and Documenta in Kessel in 1975.

He has worked in various organisations for the development of Indian art. He is one of the founder of 'The Poetry Society" in New Delhi and he is also the founder of JD centre of art.
Some of his prominent works include Wrapped Woman which is done in oil paintings, Shaktim Radha Krishna, Ganapati, The Presence and Woman in stance and many more. For his hard work in promoting and developing Indian art the government of India has conferred him with various awards like Padma Bhushan in 2012, Bharat Nirman Award in 2007,Utkala award by Bengal governor in 2006.

Apart from participating in various exhibitions worldwide Jatin Das has also done solo shows worldwide like The Artists Alley Gallery San Francisco, Bombay Taj Art Gallery, Tokyo Biennale, Chelsa Art club, City Museum and Art Gallery Birmingham and Maharashtra State Art Exhibition. 

Check out for other pages
Update on coronavirus in India
Affiliate Disclosure:
If you make any purchase via a link on this site, I may receive a small commission with no added cost to you.