Bengaluru ( Bangalore)
Bengaluru:
Quick facts:
Country: India
State: Karnataka
District: Bangalore
Language: Kannada
Established in: 1537
Founded by: Kempegowda I
Bengaluru formerly known as Bangalore is one of the fast developing cities in India. It is the capital city of Karnataka state India. Bengaluru is known as a cosmopolitan city as anyone from anywhere would love to settle in Bangalore because of the climate and people of Karnataka.
Being born and brought up in Bangalore I really feel proud and happy to write about my place and its culture and cuisine. Bengaluru is the seventh largest city in India and at one time it was known as Garden city of India. But now due to more growth and urbanisation all greenery in the city has gone and we can see more of concrete buildings.  It is located on Deccan plateau at an elevation of 3,000ft above sea level.

The cosmopolitan culture and tradition can be seen heavily in the number of mosques temples, churches the city has in it. With bustling sound and heavy traffic on road all the day truly Bangalore is growing fast and has become a very important city of India. People of Bangalore are very friendly and helpful may be for this reason Bangalore is also known as cosmopolitan city.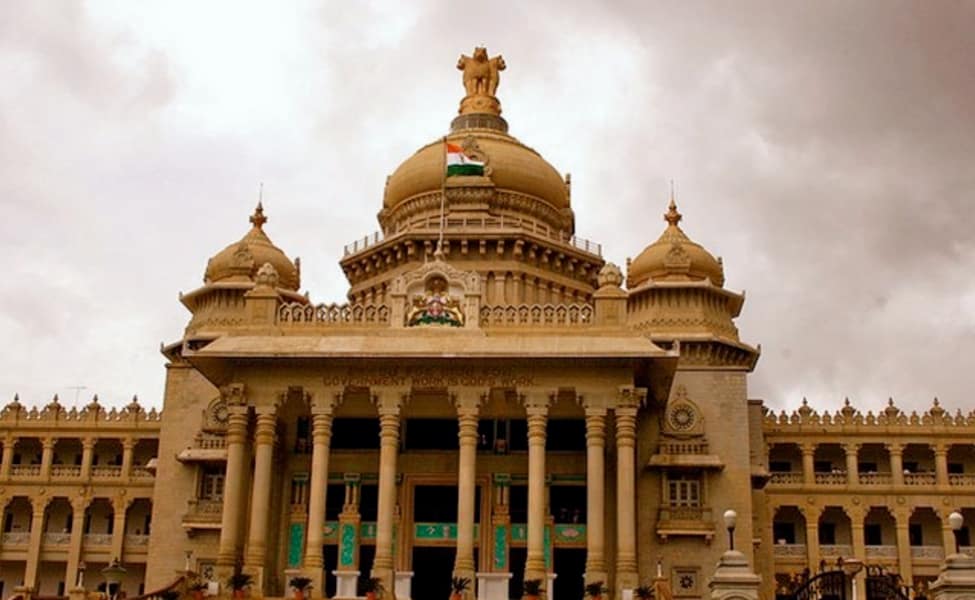 Geography and Climate of Bengaluru
Due to the elevation Bangalore enjoys a very pleasant climate through out the year. Bangalore lies in the heart of Mysore Plateau and relatively the city has a flat land. The summer months are from February to May where the maximum temperature hovers around 38oc and the monsoon season starts from June to October where the city receives good rains and the temperature hovers around 31oc.
Winter months are not so cold and are from November to January where in the coldest month is December with minimum temperature would be around 11oc. Climate should not be problem to travel to Bangalore during any season and the weather remains pleasant through out the year. Sometimes rain is unpredictable if the city experiences too much of heat then it rains and cools down the city.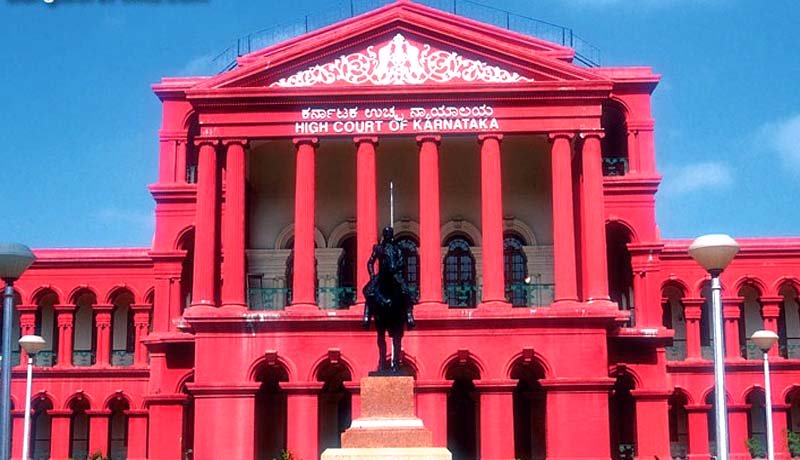 How to reach Bangalore
Bengaluru is easily accessible through air, road and rail. There are very good hotels according to your budget to stay and enjoy the place.
By air: Kempegowda international airport is located  near Devenahalli. It is quiet far from the main city but however there are good airport taxi and bus services to reach the main city. It is around 30 km from the Bangalore city railway station.
Bangalore airport is one of the busiest and has both international and domestic flights. The airport has the enquiry number where in the travellers can call up and check the details of their flight the number are +91 80 66782255, +91 80 66782251 or one can call the airline's call center. Please check the details from the website here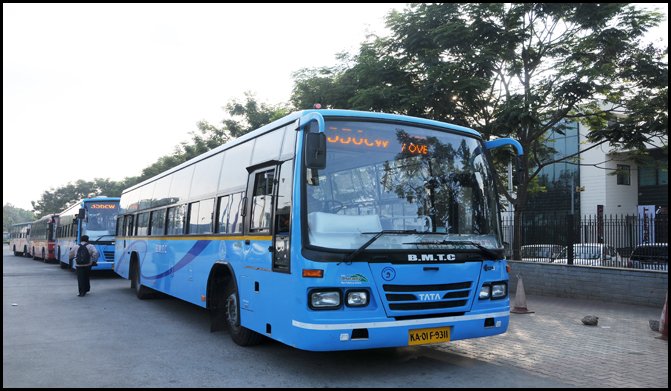 By  Rail:
There are two major railway stations in Bangalore one is the Bangalore railway station which is located at the heart of the city in Majestic and the other one is the Yeshwantpur junction. The city railway station is connected to all the major places in India as compared to Yeswanthpur railway station. Booking can be done through online or going to the station. Good bus, taxi services are available from the railway station to reach your destination. If the location is close by then one can take auto to reach the destination.

By Road:
Bangalore is well connected through road to major cities across India. Karnataka state road transportation or KSRTC mostly connects to different cities and states in South India and Bangalore Metropolitan Transport Corporation or BMTC maintains the bus services within Bangalore. There are three major bus stands in Bangalore and they are Kempegowda Bus stand or Majestic bus stand, City Market or K R market Bus stand and the Shivajinagar Bus stand.
For local site seeing one can try travelling in metro and the Volvo buses which are very good. One good thing in Bangalore is the Autos have meters and they don't try to harass the tourists by extracting more money.

History of Bangalore (Bengaluru)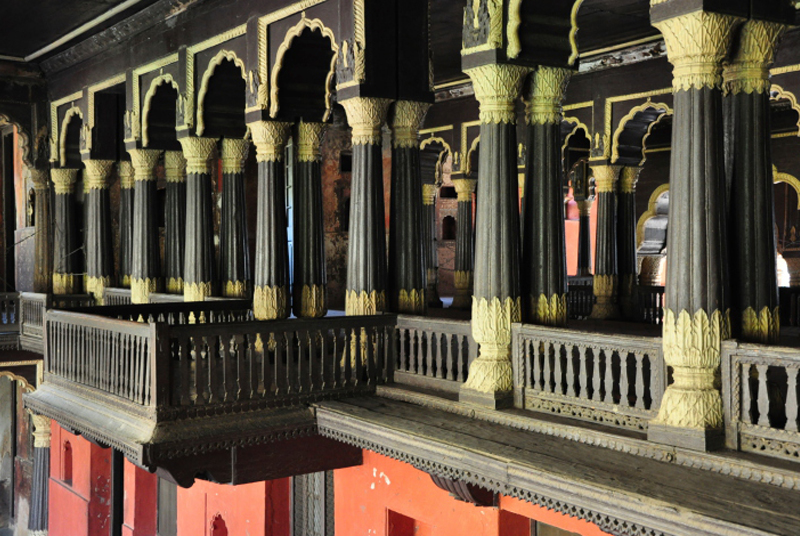 During the early medieval period the Cholas did capture the city in 1024 AD however very little evidence is available now to prove that Cholas did capture the city. There is also a strong belief that earlier during Hoysala period the city was named as Benda-kaluru as Hoysala king Veera Bhalla II who was very tired of hunting lost his way in forest.
He was very hungry and tired and on his way a poor lady served the king with boiled lady's finger. The king who was very pleased and happy named the place as Benda Kaluru (Benda means Boiled in kannada and Kalu means lentils and uru means village). During Vijayanagara period Acutha Devaraya of Tuluva Dynasty raised Shivanasamudra Dam across Arkavati River which is near Hesaraghatta.
Bangalore has a long history. The city which is the capital of Karnataka, India was founded by Kempegowda I in the year 1537. He built a mud fort in Bangalore but it is believed that Bangalore did exist since very ancient period in 9th century.
Kempegowda I who was in charge of Yelahanka built mud fort and later with the help of King Achutaraya built places like Balepet, Cottonpet and Chickpet which are the strong market and shopping place now in Bangalore. The roads are quiet narrow at these places and vehicles are not allowed.
Later Kempegowda's son erected the four watch towers to mark the boundaries of Bangalore. The four watch towers that were built are seen in the following places even to this day
Lal Bagh Botanical garden
Kempambudhi Tank
Ulsoor Lake
Mekhri circle
In the year 1638 Kempegowda declared independence, later in the same year Adil Shahi of Bijapur ccompanied by Shahjirao Bhonsle defeated Kempegowda III and Bangalore was given as Jagir to Shahjirao Bhonsle. 

Bangalore also had the influence of Mughals and Tipu sultan. In the year 1687, Kasim Khan who was a general in Mughal dynasty defeated Ekoji, I who was the son of Shahjirao Bhonsle and later sold Bangalore to Chikkadevaraja Wodeyar (1673-1704) for three lakh rupees.
Kasim Khan did as the orders of Aurangzeb. Hyder Ali who was the commander in chief of Mysore army is supposed to have built the Delhi and Mysore gates at the northern and southern ends of Bangalore in 1760. Later on Hyder Ali and Tipu Sultan further beautified the city by constructing Lala Bagh Botanical garden in 1760.

After the death of Tipu Sultan in the fourth Mysore war in the year 1799 British gave the kingdom and Bangalore to Krishnaraja Wodeyar III. The British later understood that Bangalore was a safe and secure place to keep all their army troops in Bangalore and hence moved their cantonment to Bangalore from Srirangapatnam. They kept their troops near Ulsoor in Bangalore in the year 1809. The British took control of Bangalore by 1831 by alleging misadministration of Wodeyars.

Bangalore under the influence and control of British bloomed into twin city where the local residents were Kannadigas and the British created cantonment. British established and improved various important modern requirements like the roads, postal services, railways and police department. By 1906 Bangalore became one of the first city to have electricity from hydro electric power.
The Indian Institute of Science was established in 1909. Bangalore saw huge development under British until India got independence. In 1961 Bangalore became the sixth largest city in India. The city is still growing in magnitude and is welcoming people from all society to settle in one of the most beautiful cities in India.

Tourism in Bangalore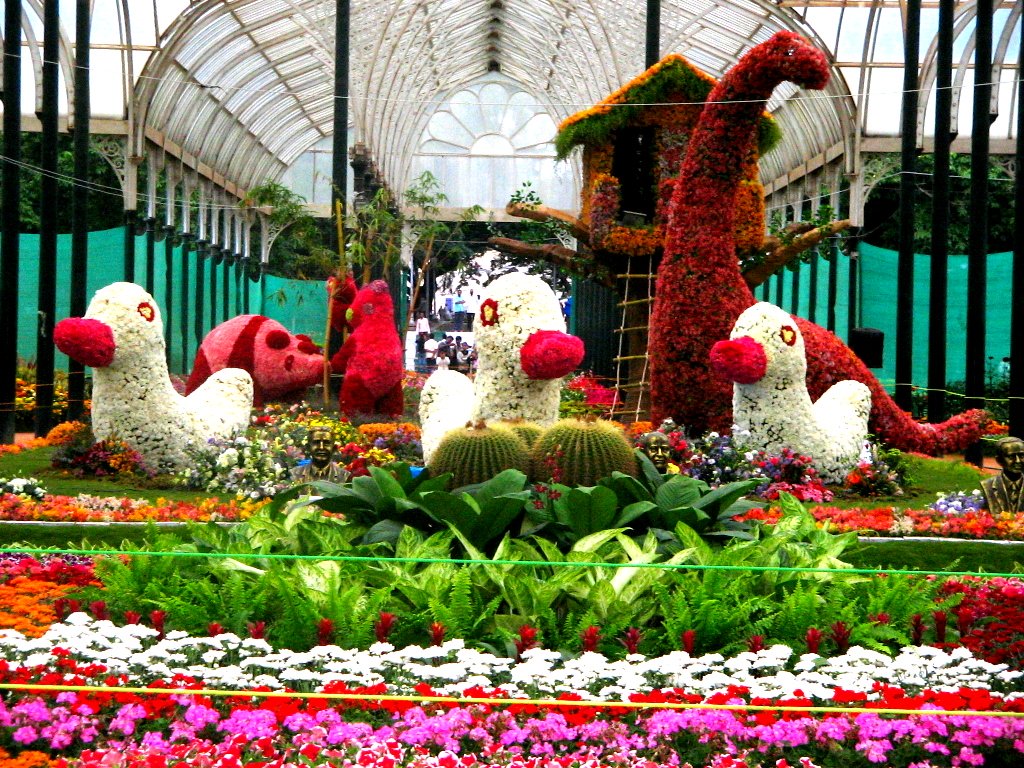 Tourism in and around Bangalore:
Bangalore also known as Silicon Valley is a perfect destination for all age groups. From the high rise buildings, huge malls, temples everywhere, packed roads make Bangalore a wonderful and beautiful city to visit and enjoy.
Bangalore has many tourists' places in and around Bangalore. Apart from best garden like the Lalbagh and the Cubbon park the city also has many historical places to visit like the Bangalore place, Tipu palace and Mayo Hall. The major advantage to Bangalore is the climatic conditions which makes it a perfect tourist place in India. Check out the link here to know more about places to visit and stay.

Transport System in Bangalore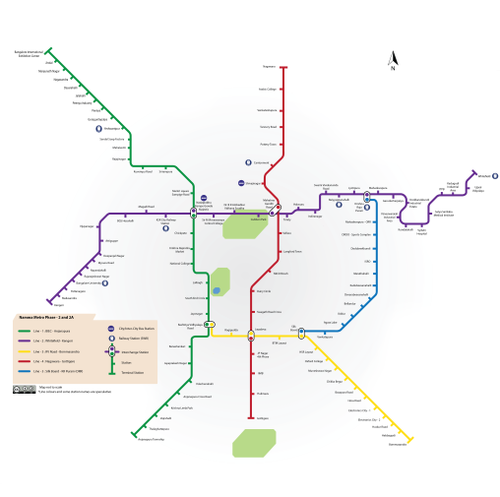 Before we travel in and around Bangalore it is good to the transport system about that place. Bangalore has a good public transport system and there are different kinds of buses and metro to travel in and around Bangalore. The Bangalore Metropolitan Transport Corporation or BMTC is one of the subsidiaries of Karnataka State Road Transport Corporation which was founded in the year 1997. Earlier it was known as Bangalore Transport Corporation or just BTS. The buses of BMTC run within the city and it has buses at various ranges.
 Starting from a very small range is Suvarna and the high is Volvo buses. The BMTC has included special buses to Metro stations which are known as metro Feeder and also HOP on and HOP off bus to do sight seeing of Bangalore. Tourists can use HOP on and HOP off bus for a quick tour of the city. Suvarna services are good and cheap. They are mainly used by the locals and students who get bus passes to travel. Some of the major bus stations include majestic, KR market and Shivajinagar. From these bus stops one can take bus to any part of the city.
Another system which BMTC introduced in 2016 was Intelligent Transport System or ITS. This was introduced mainly to promote to public for using public transport and also help the public.

Namma Metro:
Namma( ours) Metro or also known as Bangalore Metro is a very important and helpful metro to travel within the city. It is easy and comfortable to travel and also one can reach their destination very quickly. It is the fourth longest metro in India other than Delhi, Hyderabad and Chennai Metro. Namma Metro operated from 5am in the morning to 11pm in the evening.
The metros have from 3 to 6 cars depending upon the demand and the distance. Metro has eased the traffic vows in public vows in Bangalore. In the phase I there are around 40 stations. Namma Metro is operating two lines of Purple and green colour.
The lines are identified by the specific colour and have a very good frequency in operation. It is good to know the stop and the colour before travelling. Here is the list of stations and also travelling colour of the metro. The Purple colour connects Mysore Road in the west to Baiyyapanahalli to the east and the Green line connects Nagasandra in the north to Yelchenahalli in the south. You can check the details here

The stations in the purple line include Attiguppe, Baiyyapanahalli, Bangalore city railway station, Cubbon Park, Deepanjalli nagara, Halasuru, Hosahalli, Indiranagara, Magadi Road, Majestic (interchange of train between purple and green line), MG road, Mysore road, Sir M Vishvesvarya road, Swami Vivekananda road, Trinity, Dr BR Ambedkar station, Vidhana SOudha, Vijayanagar and
 the green line include Banashankri, Chickpet, Dasarahalli, Jalahalli, Jayanagara, Jayaprakashnagar, KR Market, Lalbagh, Mahalakshmi layout Majestic (interchange of trains between purple and green line), Nagasandra, National college, Peenya, Peenya industry, Rajajinagar, Rashtrakavi Kuvempu road, Pashtreeya Vidyalaya road, Sampige road, Sandal soap factory, Southend circle, Srirampura, Yelechenahalli, Yeshwantpur and Goruguntanapalya. 

Karnataka State Road Transport Corporation: KSRTC is the government owned company in Karnataka India. KSRTC buses are to travel outside Bangalore to different parts of Karnataka and other southern states in India. Different fares and different types of buses are available in KSRTC.
Some of the important bus services of KSRTC include Fly bus which is a nonstop Volvo Luxury bus which runs between Bangalore airport and to places like Mysore, Madikeri, Manipal and Kundapura. The bus has its own pantry and chemical toilets and live display of flight timings along with GPS. Some other types of buses are Airavat, Rajahamsa, Gramanthara Sarige and Nagara Sarige.

Culture of Bangalore
Karnataka and Bangalore has a very rich culture. Bangalore is the third most populous city in India. People from different parts of India come and settle in Bangalore because of various opportunities and good climatic conditions. With over 51% of population living in Bangalore are migrants from different parts of India, Bangalore has become a cosmopolitan city.
People are very friendly and caring in Bangalore. The official language is Kannada and the people living in Bangalore are called as Bangaloreans. Bangalore was ones known as Garden city of India even though now no greenery is left still Bangalore has beautiful gardens and parks like Lalbagh, Cubbon Park, Bannerghatta Botanical park.

All the festivals in Bangalore are celebrated with great enthusiasm and interest. It is a culture in Bangalore and whole of Karnataka to clean the entrance of the house and put rangoli in front of the house everyday. People believe that the Rangoli signifies happiness and protect the house from bad omen. Karaga also known as Bangalore Karaga is a very important and oldest festival celebrated in Bangalore.
In this festival usually men community take part in the festival. There is a very old story related to Mahabharatha for celebrating Karaga. It is a belief that Draupadi comes down to earth and stay with this community for three days. Other than Bengaluru Karaga all other major festivals like Ganesh Chaturti, Diwali, Holi, Ugadi, Eid, Christmas, Sankranti is celebrated with great enthusiasm and interest.

Some of the major IT companies have set up their offices in Bangalore making it a very important city for employment. Bangalore is famous for eateries. One can get to eat all kinds of varieties from different part of India and world. The famous Gandhibazar which is not only famous for shopping but also for good restaurants like Vidyarthi Bhavan which is famous for Dosa and Udupi Krishna Bhavan and many other restaurants are available here. One can spend a whole day in Gandhi Bazar while doing shopping and eating. 

Being capital city of Karnataka Bangalore has very good Hospitals and also five star hotels to stay. The city has even three star and also budget hotels to stay. Bangalore has everything for every one. No one gets disappointed after visiting this wonderful city.

Education in Bengaluru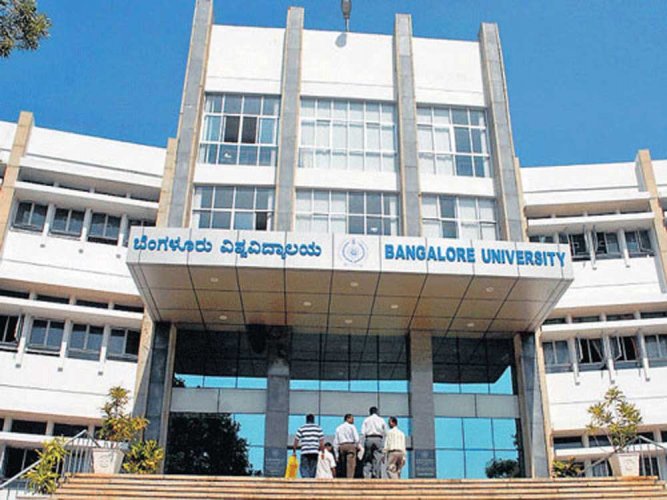 Education system is Bangalore is very good. The city has some of the top universities like Bangalore University, National Law School of India University, Indian Institute of science, Indian Institute of Management and many more. The schools provide different board education like the CBSE board, ICSE, state board. Studying Kannada language is compulsory till lower grade in some boards.
If the students want to pursue in state board after 10th then they have to enrol under Pre University board which provides two year pre University College in the field of Arts, Science and Commerce.
Bangalore has some good and very old schools like Baldwin school (1880), Bishop cotton high school (1865), United Mission school ( 1832), St Joseph's boys High school (1858) and St John High school ( 1854). Apart from these top and old school there are many new schools which have cropped up in Bangalore. 

Bangalore University was established in the year 1886 and has around 500 affiliate colleges. The University has two campuses within Bangalore known as Jnanabharati and Central College. The National Law School of India University is located within the Jananabharthi complex. The University conducts exam twice a year on the semester basis.
The Odd Semester exam for all courses is held in the month of November and December and the Even Semester is held in the month of May and June. The results are announced in the month of February and July respectively. The university offers courses in Arts, Commerce, Science a, Law, Education and in other fields as well. It offers both graduation and post graduation courses along with some Diploma courses.

The Indian Institute of Science was established in the year 1909 and it is a premier research institute in India. According to National Institute Ranking framework the IISC is the top ranked university and overall category for the last three years. One has to clear GATE to be eligible to get admission in IISC. It is one of the prestigious institute in Bangalore.

Update on coronavirus in India
Affiliate Disclosure:
If you make any purchase via a link on this site, I may receive a small commission with no added cost to you.