Hill Stations in Karnataka
Hill Stations in Karnataka
Hill stations in Karnataka, India: Karnataka is a land that is blessed with everything. It has forts, Hill stations, wild life sanctuaries, historical places, Palaces, temples and pilgrimage places. Being the eighth largest state of India, Karnataka offers everyone something to cherish and enjoy. The climate also differs from North Karnataka to South Karnataka and East to West Karnataka.
The western part of Karnataka is surrounded by Western Ghats. Western Ghats are filled with flora and fauna. Western Ghats is one of the important tourist spots in the world in terms of flora and fauna .
The hill stations in Karnataka are mostly located in the various ranges of Western Ghats. Each place offers you something new to cherish and enjoy. Some of the hill stations were summer retreat during British period. Some of the major hill stations in Karnataka are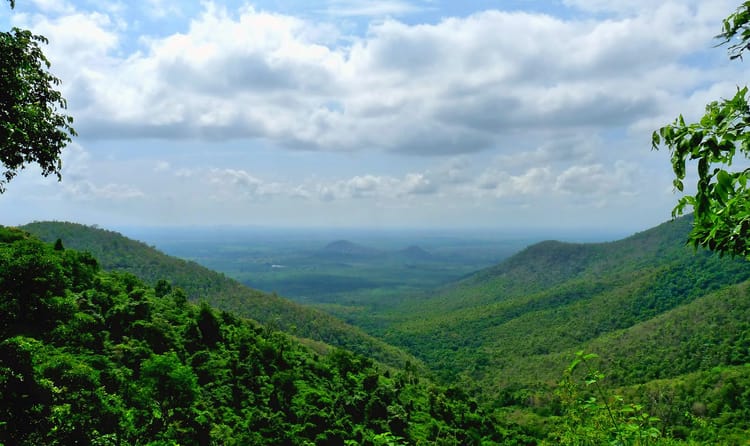 Agumbe-- Hill Stations in Karnataka
Agumbe: It is one of the most beautiful and important hill station in Karnataka, India. It is located in Shimoga district with an elevation of 2200 ft from the sea level. Agumbe is famous for the sunset point and many other attractive places. Agumbe is also known as Cherapunjee of South India. It receives heavy rainfall during monsoon season. It is a small village with a population of around 500 people.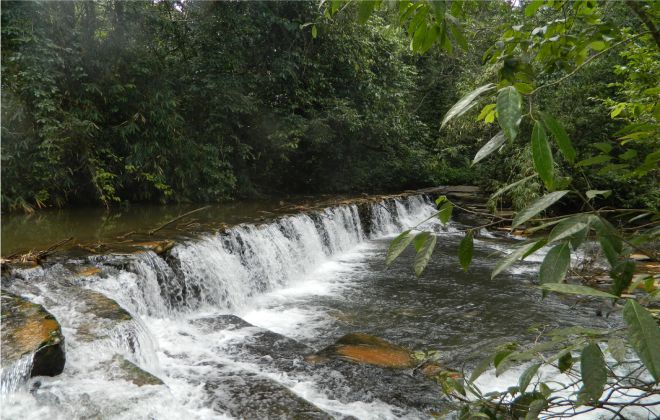 It has many tourists place to visit like sunset point, Jogigundi waterfalls, onake Abbi falls, Kudulu theertha, Agumbe Rainforest Research station, Someshwara wild life sanctuary. Agumbe is also famous for adventures activities like trekking and Rafting.
This place also has many medicinal plants. There are various routes to do trekking and rafting. Best time to visit Agumbe is from November to February. Better to avoid during monsoon season as the place receives heavy rainfall during that period. Read more on Agumbe 
Coorg-Karnataka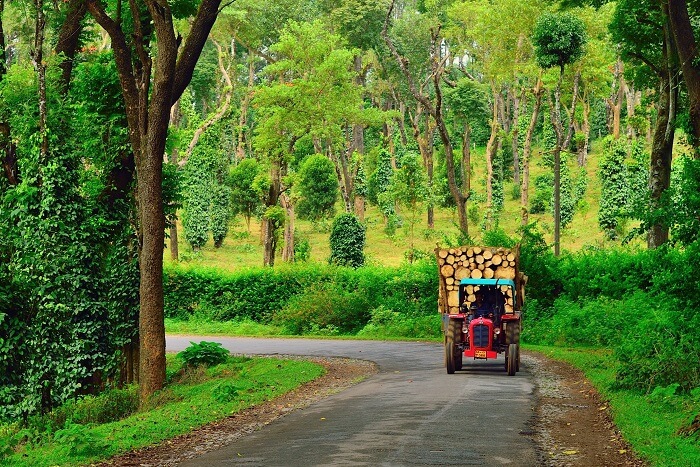 Coorg is known for the natural beauty, sandal wood trees and coffee plantations. Because of the natural greenery and climate Coorg is also known as Scotland of India. Coorg is located on the eastern part of Western Ghats. It has many Wildlife sanctuaries, national parks and highest peak of Karnataka. Coorg is also surrounded by many hot tourist destinations.
Coorg also known as Kodagu offers amazing experience of serenity and adventure. A perfect holiday destination with some important tourists destinations like Nagarhole National park, Pushpagiri wild life sanctuary, Abbe falls, Barapole River, Kumara Parvatha, Harangi Reservior, Mallalai water falls, honnamana kere and the list goes on. So what are you looking for, plan your trip to Coorg. Check this link to know more about Coorg
Update on coronavirus in India
Nandi Hills-Karnataka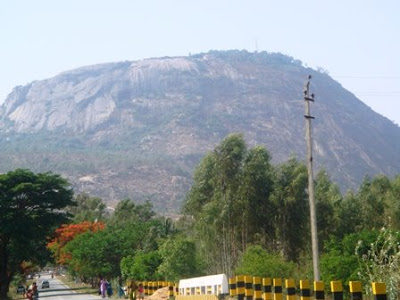 Nandi hills are located very close to Bangalore, Karnataka, India. It is just around 60Kms away from Bangalore. It is also as Nandidurga is an ancient fortress situated in Chikbalapur district.
One can make a morning evening drive from Bangalore. To get relief from the hectic busy life usually Bangalorens visit Nandi hills see stunning and beautiful Sunrise. There are many stories behind the origin of the name as Nandi hills. The best time to visit Nandi Hills is early morning to get a good picture and view of Sunrise.
There are many in and around beautiful place to visit. There is a huge Nandi (bull) on Nandi Hills. Other places to visit are Tipu Sultan Fort, Tipu Drop, Bhoga Nadeeshwar Temple, Yoga Nandeeshwar, Amritha Sarovar and many more.
One can even do some adventures activities like cycling, trekking and Paragliding. Bhoga Nandeeshwara temple is dedicated to lord Shiva. Tipu drop is the ideal place to have a beautiful view of Bangalore city. The Tipu drop is at an altitude of 600 m.
Madikeri--Karnataka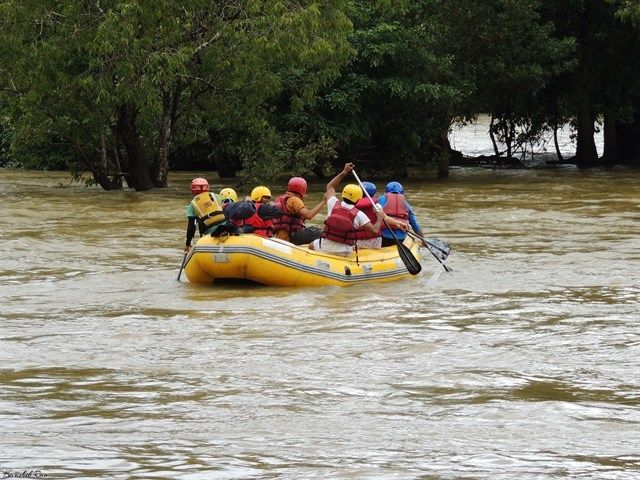 Madikeri: Madikeri or Mercara is the district headquarters Kodagu district. Madikeri is a popular hill station in Karnataka, India. It is located in the Western Ghats and enjoys a perfect climate throughout the year.
During summers the Maximum temperature hovers around 25oc and during winters the minimum temperature hovers around 12oc.
Madikeri which lies in Western Ghats with an elevation of 1150 m makes it a perfect destination for tourists. The nearest cities to Madikeri are Mysore to the east and Mangalore to the west.
The official language spoken is Kannada, however many people speak in Kodava and Arebhashe language. There are many places to visit in and around Madikeri. A trip to Madikeri is incomplete if you do not watch the beautiful Sunset at Raja's seat in Madikeri.
Some of the other major tourists place in Madikeri include--- Madikeri fort, Raja's seat, Omkareshwara temple, Talakaveri, Bhagamandala temple, Nisargadhama and Dubbare Elephant camps.
There are many waterfalls around Madikeri which are very beautiful to watch especially after monsoon season. Madikeri does not have either an airport or a railway station of its own. One can either fly to Mangalore or Calicut or take either a bus or cab from there. Do click the link to further read and plan your trip to Madikeri
 Biligiriranga Hills--Karnataka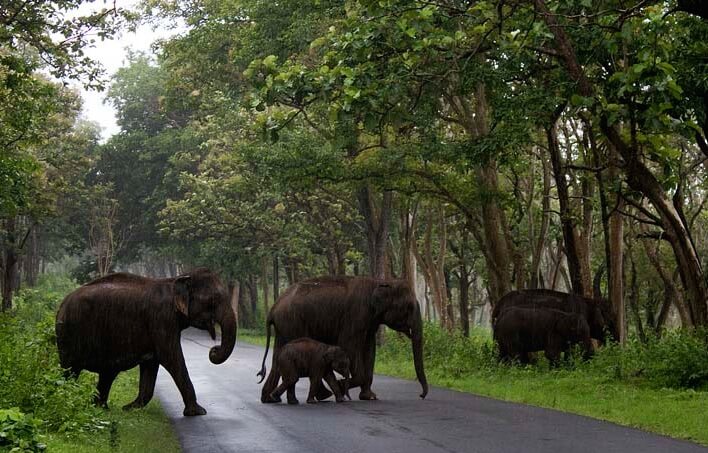 Biligiriranga Hills: Biligiriranga hills or BR hills is located at the junction of eastern and western Ghats of Karnataka India. It is at the eastern most edge of the Western Ghats and western most edge of Eastern Ghats. Because of the location BR Hills has varieties of flora and fauna. Biigiri means White Hill in Kannada.  
One can get to see all varieties of vegetation like scrub, deciduous, riparian, evergreen, shoals and grassland. It has Biligiri ranganatha Swamy temple Wildlife Sanctuary. It is protected under wildlife protection act of 1972. In 2011, the place has been declared as a tiger reserve.
One can see around 26 mammal species in the sanctuary. Some of the common animals that are found in BR Hills are elephant, tiger, sloth bears, giant flying squirrel and one can also feel refreshed after seeing around 250 species of Birds.
BR hills act as a barrier for animals from eastern and western Ghats to move easily and also for the growth of the population of these species. Mysore is the nearest city one can drive down from Mysore to BR hills which is around 90 km.  It is a unique and the best place to visit and get immersed in nature's beauty.

Kemmangundi--Karnataka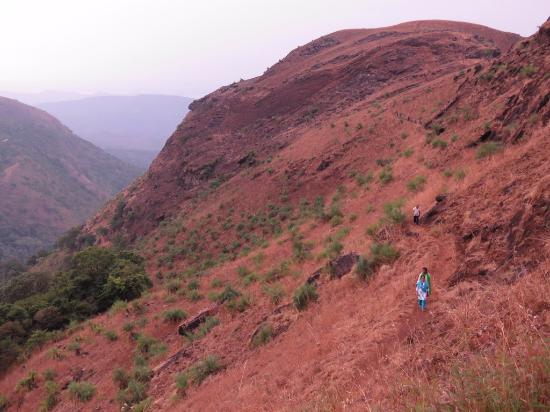 Kemmangundi: It is located in Tarikere taluk of Chikmagalur district of Karnataka, India. It is also known as Sri Krishnarajendra Hill station as Sri Krishnaraja Wodeyar IV used to come here during summers. The name is derived from Kannada word Kempu—red, mannu—soil and gundi—pit. In short Kemmanagundi is red soil pit.
The place was established as summer retreat for Krishnarajendra Wodeyar which was later donated to Government of Karnataka. The place is located at an elevation of 1,434m which makes it a perfect location for tourists during summers and also throughout the year.
Climate is good throughout the year with maximum temperature hovering around 23oc and minimum temperature hovering around 13oc throughout the year.
Some of the important tourists place are Kallathi waterfalls, Mullayanagiri, Baba Budangiri, Hebbe falls, rose garden, Bhadra Tiger Reserve and Honnamana Holla. Kemmangundi has no airport or railway station.
Nearest airport is Mangalore and nearest railway station is Kadur. There is a Horticulture guest house also known as Raj Bhavan which provides cottages for accommodation. You need to book in advance they have limited cottages.
Kudremukh--Karnataka
Kudremukh: Another important Hill station in Karnataka is kudremukh. It is a small town located in Chikmagalur district of Karnataka, India. The official language is Kannada and the name kudremukh literally means horse face where Kudure means horse and much means face.
It is the second largest peak in Karnataka, India and has a vegetation of tropical wet evergreen type of forest in Western Ghats.

Kudremukh has a National Park known as Kudremukh National Park which is the second largest protected area. The national park is spread over the thick hilly forests and covering three districts of Chikmagalur, Udupi and Dakshina Kannada.
Some of the animals that are present in Kudremukh are tiger, leopard and wild dog, lion tailed macaque, langur, bonnet tailed macaque.
The area is thickly covered with green hills and beautiful valleys all around making it a must visit place in Karnataka. The state government of Karnataka runs Iron Ore Company in Kudremukh Township. The nearest airport is Mangalore. The three important rivers of South India namely Tunga, Badra and Nethravati is believed to have its origin here.
Chikmagalur--Karnataka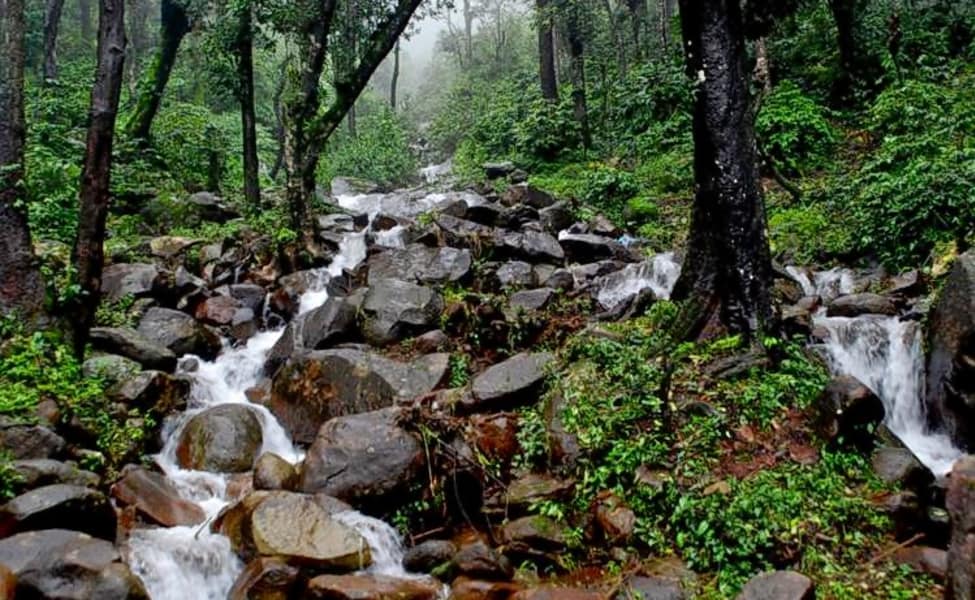 Chikmagalur: Another important tourists place is Karnataka is Chikmagalur. It is located at the foothills of Mullangiri range in Chikmagalur district of Karnataka, India. The climate remains pleasant throughout the year with maximum temperature hovering around 30oc and minimum temperature hovering around 15oc throughout the year.
Chikmagalur is located in Malenadu District of Karnataka at the foot Hills of Western Ghats with an elevation of 1090m. The place is famous for tasty coffee estates. Some of the important touristic destination includes Mullanagiri, Sringeri, Dattapeeta Baba Budan giri, Kemmangundi, Kudremukh, Kalasa and Koppa.
The nearest airport is Mangalore. However the place is well connected with road to all major cities in Karnataka. Chikmagalur is also connected to kadur through a railway line.
Sakaleshpur--Hill station in Karnataka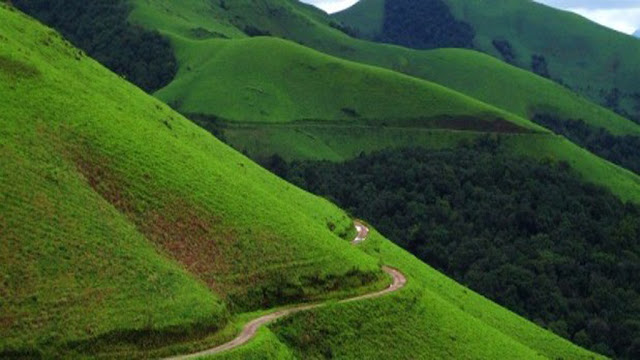 Sakleshpur: It is a hill station located at Hassan district of Karnataka, India. It is at an average elevation of 956m above sea level.
The climate remains pleasant throughout the year making it one of the important tourists place in Karnataka. the place is also famous for coffee plantations and spice estates.
The town is in the malnad region and is an important place for Bio diversity in Western Ghats. The two main rivers that originate from Sakleshpura Taluk are Kempuhole River and Kumaradhara River.
While Kempuhole joins Netravati River and later empties into Arabian Sea, kumaradhara is a tributary of Netravati. The place has many touristic places like Manjarabad Fort, Bettada Bairaveshwara temple, Jenukalu Gudda, Green trk route, Sakleshpur temple, Bisle view point and many more. The nearest airport is Mangalore which is at a distance of 130 kms. Sakaleshpura is well connected by rail and road.
Dandeli--Hill station in Karnataka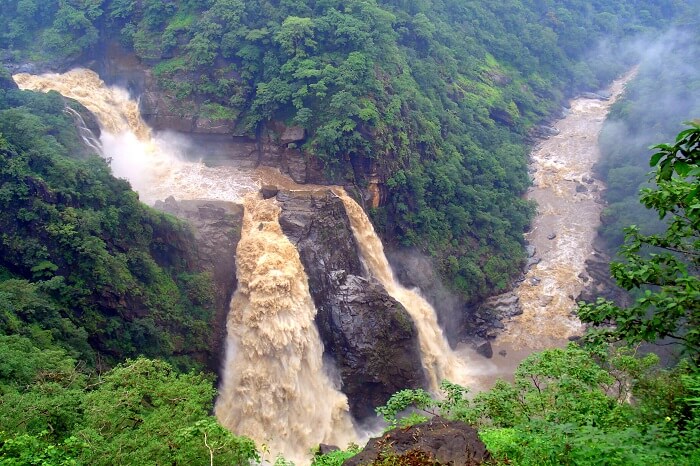 Dandeli: It is located in the Uttara Kannada district of Karnataka, India. It is at an elevation of 480m with pleasant climate throughout the year. Even though Kannada is the official language still Konkani is largely spoken language by the local people. Dandeli is famous for the Wildlife Sanctuary. It is the second largest sanctuary in Karnataka.
The jungle is home for many of varieties of animals like tiger, leopards, black panthers, antelopes, bears and elephants. It is also home for around 300 varieties of birds.
Some of the important tourists places near Dandeli are Dandeli National park, Siroli peak, Molangi waterfalls, Shivaji fort, Skyes Point, Kavala Caves, Syntheri Rocks, Anshi National Park and many more. There is no airport in Dandeli. The nearest airport is Hubli which is around 80Kms and the nearest railway station is Dharwar, Londa and Hubli.
Affiliate Disclosure:
If you make any purchase via a link on this site, I may receive a small commission with no added cost to you.