Lal Bahadur Shastri
Lal Bahadur Shastri:
Quick Facts:
Name: Lal Bahadur Shastri
Country: India
Date of birth: 2nd October 1904
Place of Birth: Mughalsarai, Varanasi Uttar Pradesh
Political Party: Indian National Congress
Dead: 11th January 1966
Memorial: Vijay Ghat, New Delhi
Lal Bahadur Shastri was an Indian Political leader and a freedom Fighter who fought against British to free India. He became the second Prime Minister of Independent India. Lal Bahadur Shastri got deeply influenced by Mahatma Gandhi's philosophy and the principles he followed to get independence.  Shastri took oath as second Prime Minister of India after the sudden demise of First Prime Minister of India Shri Jawaharlal Nehru.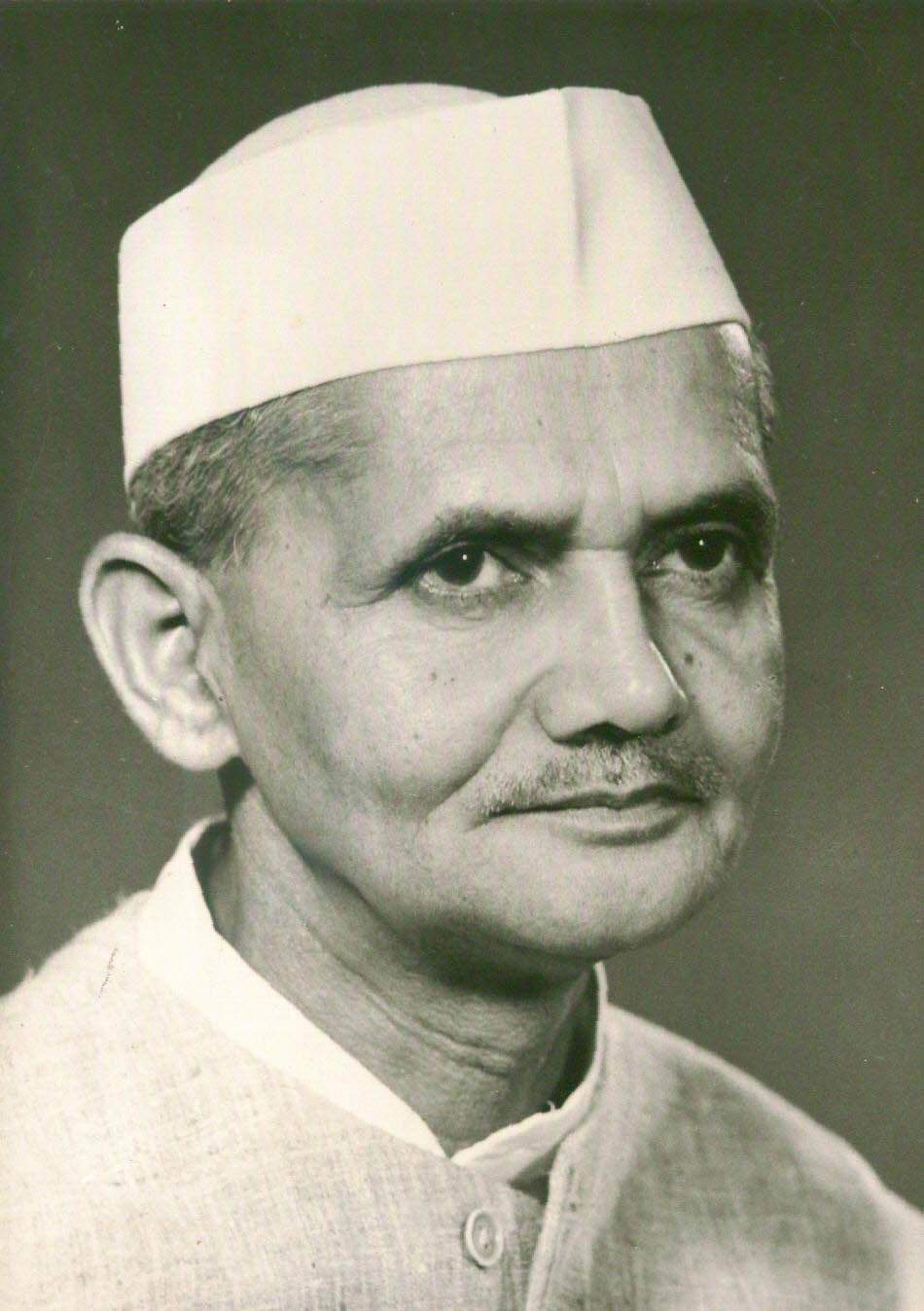 Early life, Childhood and Education
Lal Bahadur Shastri was born on 2nd October 1904 at his maternal grandparent's home in Mughal Sarai, Uttar Pradesh India.
His father Sharda Prasad Srivastava was a school teacher and later became a clerk in the revenue office at Allahabad while his mother was Ram Dulari Devi. Shastri shares his birth day with Mahatma Gandhi. Shastri's father died when he was hardly two years old due to bubonic plague.
Ram Dulari Devi (mother) was very young and was also pregnant at the time of her husband's death. She along with her three children moved to Mughalsarai and settled in her father's house. She took good care of Shastri and her other two children.

Read more in Indian Independence Movement
Thus Shastri and his two sisters grew up in his maternal grandparents house. He completed his primary education in Mughalsarai and later moved to Varanasi for completing his education. Shastri was against the caste system hence he dropped his surname "Srivastava". In 1925 he completed his graduation from Kashi Vidyapeeth in Varanasi. After completing his graduation he got the title as "Shastri" which means scholar.
Lal Bahadur Shastri was against all the social evils like dowry system, child marriage etc. He got married to Lalita Devi in the year 1928. The couple together had six children (four sons and two daughters). His sons are Hari Krishna Shastri, Suman Shastri, Anil Shastri, Ashok Shastri and daughter Kusum Shastri. All the sons and grandsons are in different political careers.

Political Life and Indian Independence Movement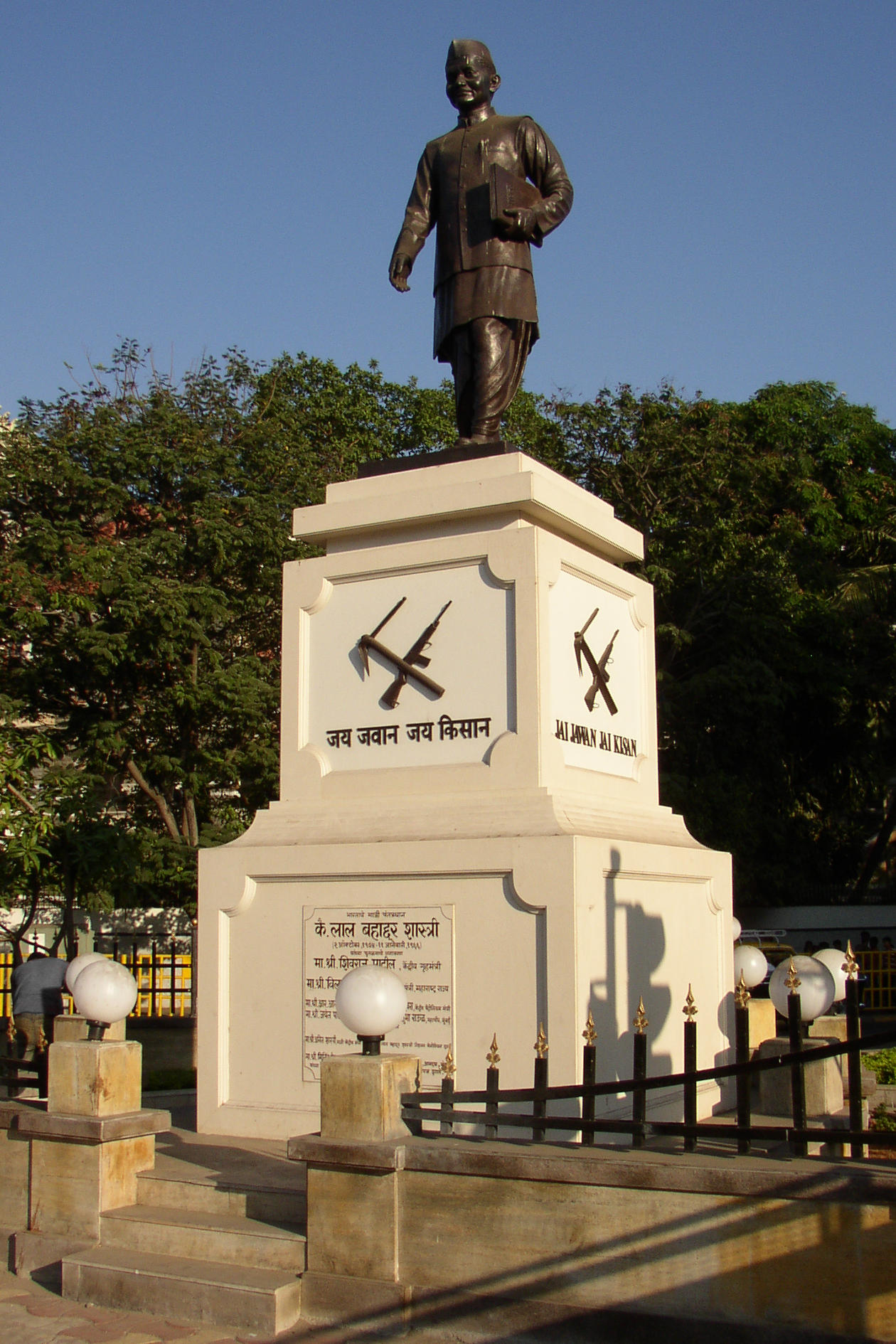 Shastri slowly got influenced and developed a desire to work for the betterment of the country. After his college he joined Servants of People Society ( Lok Seva Mandal) and got its life membership. It was founded by Lala Lajpat Rai which worked for the up liftment of Harijans. Later Shastri became the President of the Servants of People Society.

Read more on History of India
Lal Bahadur Shastri was just sixteen years old when Gandhiji requested all his countrymen to participate in the non cooperation movement. He joined the group to support non cooperation movement. In 1921 Shastri was arrested for showing his support to non cooperation movement. By 1928 Shastri had become a very active and important member of the congress party.
In the year 1930 when Gandhiji started with salt Satyagraha movement Shastri asked people to not pay taxes on salt and participate in the salt satyagraha movement. He was arrested and was in Jail for two and half years. After coming out of Jail he was made as the organising secretary of the Parliamentary Board of UP. He also became the President of Allahabad Congress Committee.

Again in the year 1940 Shastri was jailed for one year for showing his support to Satyagraha movement.  1942 was a crucial year when Gandhiji started with Quit India Movement Shastri had just released from jail. He travelled to Allahabad and started spreading the Quit India Movement with other Independent organisers from Jawaharlal Nehru home. He was again arrested and was imprisoned till 1946. In total Shastri did spend around 9 years in Jail. While in Jail he spent his time reading books and talking to other revolutionaries in the Jail.

Post Independence work of Lal Bahadur Shastri
Lal Bahadur Shastri played a crucial role after India got its independence. He worked hard to keep the country united and for the development of the country. After India got independence Lal Bahadur Shastri was appointed as Parliamentary Secretary in Uttar Pradesh. He served in various positions after independence.  He also served as Minister of Police under the chief minister Govind Vallabh Pant of Uttar Pradesh.
 As a minister of Police, Shastri worked hard to maintain the law and order in the state. He asked his Police department to use water instead of Lathis to disperse the mob. Lal Bahadur Shastri had a successful tenure as a minister of state Police. He was able to control the riots in 1947, mass migration and resettlement of refugees.

When Jawaharlal Nehru was the Prime Minister of India in the year 1951, Shastri was made as the General Secretary of All India Congress Committee. Shastri played a crucial role in the Congress for its victory in the General Elections in the year 1952, 1957 and 1962.  
Shastri himself won a seat from UP Vidhana Sabha from Soran North cum Phulpur West. Jawaharlal Nehru was very impressed by the hard work of Shastri, requested him to join the Union cabinet as Minister for Railways.

In a major tragic train accident in the year 1956 at Mahabubnagar more than 100 people were dead. Shastri felt very sad and took the responsibility on him and offered his resignation to the then prime Minister of India. However his resignation was turned down by the Prime Minister.

Again just in three months another train accident happened at Ariyalur in which more than 140 people were dead. This time also Shastri took moral responsibility and offered his resignation. With great difficulty Jawaharlal Nehru accepted his resignation. In a speech Jawaharlal Nehru mentioned that he was accepting the resignation as it would set an example in constitutional proprietary and not because Lal Bahadur Shastri was in any way responsible for the accident.

Shastri returned to cabinet after the General Elections in the year 1957. He was appointed as Minister for Transport and Communications and later as Minister of Commerce and Industry. In the year 1961 he was made the Home Minister of India. During his tenure as Home Minister he formed a Committee of Prevention of Corruption under the Leadership of K. Santhanam.

Prime Minister-- Lal Bahadur Shastri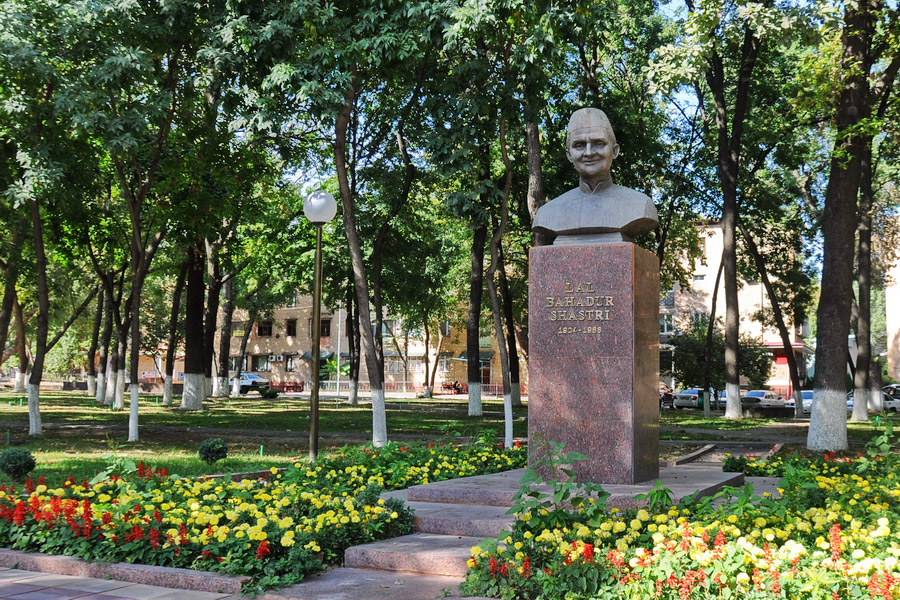 Lal Bahadur Shastri was appointed as Prime Minister of India on 9th June 1964 after the death of Jawaharlal Nehru. As a Prime Minister of India, Shastri took various measures for the development of the country. 
He remained in the post of Prime Minister of India from 9th June 1964 to 11th January 1966. When Shastri took over as Prime Minister of India, the country was facing many economic problems. He was able to sort out the issues like shortage of food, poverty and unemployment to a large extent.

He promoted the White Revolution to increase the production of milk by supporting the Amul milk cooperative of Anand. For the food shortage Shastri requested all the people of India to give up one meal voluntarily so that the food saved can be distributed among the needy people. He first ensured that he and his family members followed this before requesting the citizens.
The response by the people was overwhelming it turned out to be a huge success. He also consulted the experts to devise a strategy for increasing the food production. This was the starting point of the Green Revolution. The food Corporation of India was set up in the year 1964 under the food Corporation Act.

At the time of war with Pakistan in the year 1965, Lal Bahadur Shastri during his speech gave a slogan saying "Jai Jawan Jai Kisan" which means hail the soldiers and hail the farmer). It became such a famous slogan during the war the people from different parts of the country started saying Jai Jawan Jai Kisan. Lal Bahadur Shastri clearly said that India will not sit quietly but and the force will be met by Force. The war ended on 23rd September 1965 after United Nations passed a resolution demanding a ceasefire between the two countries.

On the day of ceasefire Lal Bahadur Shastri stated "While the conflict between the armed forces of the two countries has come to an end, the more important thing for the United Nations and all those who stand for peace is to bring to an end the deeper conflict.... How can this be brought about? In our view, the only answer lies in peaceful coexistence. India has stood for the principle of coexistence and championed it all over the world. Peaceful coexistence is possible among nations no matter how deep the differences between them, how far apart they are in their political and economic systems, no matter how intense the issues that divide them"

After the declaration of ceasefire both Lal Bahadur Shastri and Mohammed Ayub Khan (Pakistan second President) signed Tashkent Deceleration on 10th January 1966. Tashkent Declaration was a peace agreement between India and Pakistan that resolved the Indo Pakistan War of 1965.
Lal Bahadur Shastri had kept good relations with many countries. During his period he visited many countries like England, Soviet Union, Yugoslavia, Egypt, Burma, Nepal and Canada. He followed the non alignment policy of Nehru and also developed good relations with other countries.
 In 1964 Lal Bahadur Shastri signed a agreement with the then Sri Lankan Prime Minister Sirimavo Bandaranaike with regard to the status of Indian Tamils in Sri Lanka. The agreement came to be known as Sirima Shastri Pact.

Death of Lal Bahadur Shastri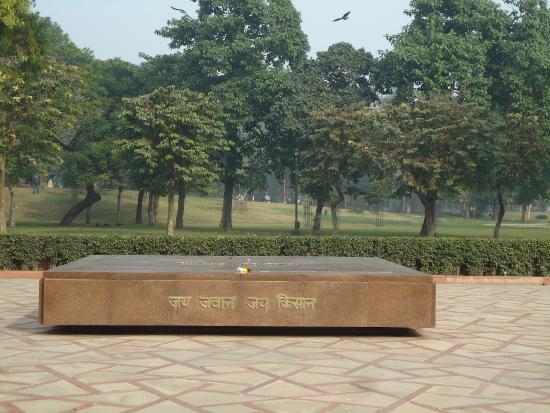 Lal Bahadur Shastri died in Tashkent immediately after signing the Tashkent Pact with Pakistan raised many doubts for the cause of his death. He died on 11th January 1966 while the Tashkent Pact was signed on 10th January 1966.
Even though reports claim his death as Heart attack but his wife alleged that Shastri was poisoned. The Russian Butler who served the Prime Minister was arrested but he was later released after the doctors certified his death as cardiac arrest.
Lal Bahadur Shastri was known for his honesty and hard work through out his life. He was posthumously awarded the Bharata Ratna award which is the highest civilian award. A memorial is built in his memory at Vijay Ghat in Delhi. Many colleges, dams have been named after this great leader.

Please share your thoughts with us by clicking the link here.
Update on coronavirus in India
Affiliate Disclosure:
If you make any purchase via a link on this site, I may receive a small commission with no added cost to you.