Bal Gangadhar Tilak
Bal Gangadhar Tilak:
Quick facts:
Name: Bal Gangadhar Tilak
Country: India
Date of Birth: 23rd July 1856
Place of Birth: Ratnagiri District, Maharashtra
Died: 1st August 1950
Occupation: Author, Freedom Fighter, Politician
Political Party: Indian National Congress
Associated with: Indian National Congress, Indian Home Rule League, Deccan Educational Society.
Bal Gangadhar Tilak was an Indian Freedom activists and a social reformer who along with other freedom fighters fought bravely against British to gain Independence. Bal Gangadhar Tilak was one of the radical and extremist members in Indian National Congress along with Lala Lajpat Rai and Bipin Chandra Pal. The trio were famous as Lal-Bal-Pal. His famous quote "Swaraj is my birth right and I shall have it" inspired thousands of Indians to fight against the British. The British colonial authorities called him as the "The father of Indian unrest" and fellow Indians called him as Lokmanya.

Update on coronavirus in India
Early Life, Childhood and Education
Bal Gangadhar Tilak was born on 23rd July 1856 in Ratnagiri district of Maharashtra as Keshav Gangadhar Tilak. He was born in a Marathi Chipavan Brahmin family . His father was Gangadhar Tilak and mother was Parvati Bai Gangadhar. His father was a great Sanskrit scholar and a school teacher. Tilak was a brilliant student during his school days. When Tilak was around 10 years old his father was transferred to Pune from Ratnagiri.
Tilak joined Anglo Vernacular School in Pune and later enrolled himself to Deccan college for doing his graduation. He completed his graduation in Mathematics in the year 1877. Later Tilak studied Law from Government Law College Mumbai and obtained Law degree in the year 1879. After his graduation Tilak started to do coaching English and Mathematics in a private school in Pune. 

Since his childhood Tilak was intolerant towards injustice and had his own independent opinions on all matters. This character of Tilak made him to come out from the school and dedicated his life to nation and freedom movement. To improve the quality of education to the Indian youth, Tilak with few other friends like Gopal Ganesh Agarkar, Mahadev Ballal Namjoshi and Vishnushastri Chiplunakar founded New English School for secondary education.
Later after the success of school opening they started Deccan Education society in 1884. Later in the year 1885, the society established Fergusson College for post graduation. Tilak also founded two news paper Kesari in Marathi and Mahratta in English.

In just under two years Kesari had more readers than any other local news paper in India. The editors gave the reality of the Indian sufferings under British rule. They motivated the Indians with their writings and asked every Indian to fight against British rule
As soon as Tilak family moved to Pune he lost his mother and he lost his father when he was just 16 year old. Tilak had an early marriage. He was married to Tapibai just before his father's death. Her name was changed to Satyabhamabai after marriage. 

Freedom Movement and Politics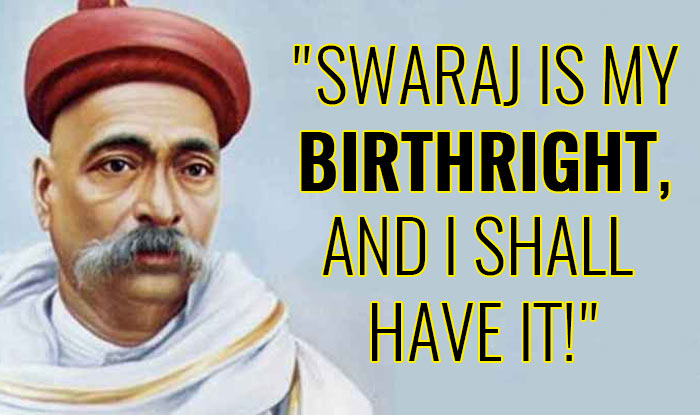 Bal Gangadhar Tilak had a dream to serve the country since his childhood. He was one of the radical leaders in Indian National Congress and also widely known political leader before Mahatma Gandhi. Tilak joined the Indian National Congress in the year 1890 and soon started to vocalise his opposition for moderate views of the party. Due to his radical mindset he was imprisoned a number of times when he was fighting against British.

The Swadeshi movement which was the most decisive movement around 1905-1907 split Congress party into Moderates and the Extremists. The Swadeshi movement was started with the partition o Bengal by the Viceroy to India lord Curzon in the year 1905 and continued till 1911. The chief architects of the Swadeshi movement were Aurbindo Ghosh, Bal Gangadhar Tilak, Bipin Chandra Pal, Lala Lajpat Rai and many more. 

The Swadeshi movement included banning and boycotting of all the foreign goods and using and producing of native goods. During the Swadeshi movement Tilak got huge support from Lala Lajpat Rai in Punjab and Bipin Chandra Pal in Bengal. the three were called as Lal-Bal- Pal. All these led to spilt in the Congress as moderated and Extremists. Extremists had Lal-Bal-Pal and the moderates had other members. Tilak was the first congress member who wanted and also raised voice to make Hindi as the national language of India.

During his fight for freedom to India, Bal Gangadhar Tilak was sent to jail number of times. In the year 1896 a severe plague struck Bombay and Pune. British employed its troops and undertook very harsh measures to control the epidemic.
The police and the army invaded the privacy of the people, examination of the occupants having segregation camps and even prevented people and the patients going out of their house. Even though the epidemic came under control but this harsh action was severely criticised by Tilak and other members. Tilak wrote provocative articles in his paper Kesari and Maratha. 

On getting inspirations from these articles Chepkar brothers and their associates killed Commissioner Rand and another British officer Lt Ayerst on 22nd June 1897. As a result Tilak was sent to jail for 18months on the charges of Sedition and incitement to murder.
After coming out of jail Tilak adopted a new slogan called as "Swaraj is my birth right and I shall have it". Bal Gangadar Tilak had to tolerate the torture of sedition charges imposed on him by the British government for three times. The first sedition charges was in the year 1897 where he was sentenced to 18 months of imprisonment, later again in 1908 and 1916. 

Tilak with radical ideas openly supported two Bengali youths Prafulla Chaki and Khudiram Bose who tried to kill chief Presidency Magistrate Douglas Kingsford of Calcutta. Tilak in his newspaper Kesari defended and supported these revolutionaries and called for immediate Swaraj.
He was again charged with sedition had face rigorous imprisonment for 6 years at Mandalay Jail in Burma and a fine of Rs 1000. While imprisoned Tilak continued to read and write on Indian National Movement. While he was in imprison Tilak wrote Gita Rahasya who sold like hot cakes.

After coming out of Mandalay jail in the year 1914, Tilak had diabetes. He reunited with his fellow nationalists and also again joined Indian National Congress in the year 1916. Later He tried to convince Mahatma Gandhi to get rid of the idea of total nonviolence for getting independence. Though Mahatma Gandhi did not agree with the revolutionaries ideas for getting Swaraj he still appreciated the efforts of Tilak to serve Mother India.

Bal Gangadhar Tilak and All India Home Rule League
Tilak along with Annie Besant and G.G Karpade founded the All India Home Rule League in the year 1916. The main motive of this league was to get independence from British immediately. At the beginning the league had 1400 members it grew in huge size and by 1917 the league had around 32000 members. Tilak started the home rule league in Maharashtra, Central Provinces, Karnataka and Berar region.

Bal Gangadhar Tilak and Social Reforms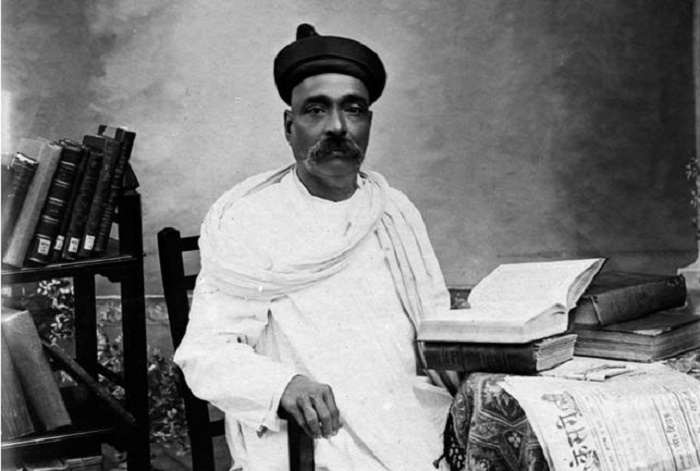 Since his childhood Tilak had a dream to serve his country and improve the social conditions of women and children in the society. After completing his education Tilak decided to follow his dreams and he advocated for women up liftment. The government in the year 1890 introduced a resolution to rise the permissible age of marriage for girls from 10 to 12 years.
Tilak and other religious heads of both Muslims and Hindus opposed to the resolution and said that the government is interfering in the religious sentiment of the people. But Tilak proposed to increase the age of girls to 16 and boys to 20.

Tilak also proposed to celebrate Ganesh Chaturthi and Shivaji Jayanti in a grand scale. In 1895 Tilak founded the Shri Shivaji Fund Committee to celebrate the birth anniversary of Chattrapathi Shivaji who was the founder of Maratha Empire. These festivals and events were used by Tilak mainly to unite people and educate people to fight against the colonial rule in India. His popularity grew rapidly and became one of the important faces in the freedom movement.

Death
Tilak was very hurt and upset with the incident of Jallian wala Bagh massacre. His health started to deteriorate and suffering from diabetes made him very weak physically. His health further deteriorated and Tilak died on August 1st 1920 at the age of 64. India lost a great leader and a freedom fighter.

Quotes of Bal Gangadhar Tilak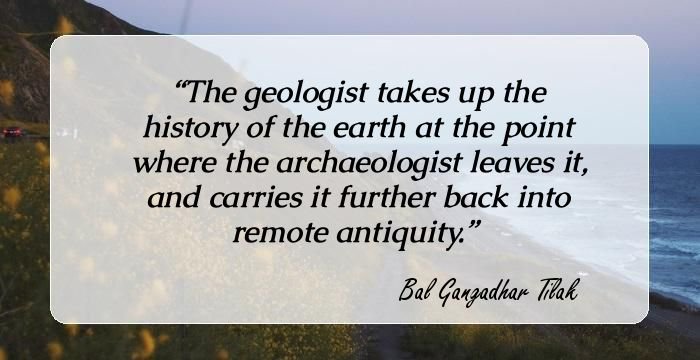 Swaraj is my birth right and I shall have it
If God is put up with untouchability then I will not call him God
The curriculum of the girl's school should be vernacular, needle work and sanitation.teaching women amounted to loss of nationality. English education had a de-womanising impact on women by denying them a happy worldly life...hurt the sentiments of the Hindus…teaching Hindu women to read English would ruin their precious traditional virtues and would make them immoral and subordinate.
The geologist takes up the history of the earth at the point where the archaeologist leaves it, and carries it further back into remote antiquity.
Belief in the Vedas, many means, no strict rule for worship these are the features of the Hindu religion.
It is true that lack of rain causes famine but it is also true that the people of India have not the strength to fight the evil. The poverty of India is wholly due to the present rule. India is being bled till only the skeleton remains…all the vitality of the people is being sapped and we are left in an emaciated state of slavery.
Religion and practical life are not different. To take sanyas is not to abandon life. The real spirit is to make the country, your family work together instead of working only for your own. The step beyond is to serve humanity and the next step is to serve God.

Books published
Some of the books written by Tilak are
In 1903 he wrote The Arctic Home in Vedas
The Orion
Shrimadh Bhagvad Gita Rahasya
Please do share your views with us by clicking the link here.
Affiliate Disclosure:
If you make any purchase via a link on this site, I may receive a small commission with no added cost to you.