Lala Lajpat Rai
Lala Lajpat Rai
Quick facts
Name: Lala Lajpat Rai
Country: India
Date of Birth: Jan 28th 1865
Place of Birth: Dhudike, Punjab
Died: 17th November 1928
Political Association: Indian National Congress, Arya Samaj
Movement: Indian Independence Movement
Occupation: Freedom Fighter, Writer and Politician
Lala Lajpat Rai was an Indian freedom fighter who fought against the British to free India from British rule. He played a very important role in the Indian Independence movement. Popularly known as Punjab Kesari ( Lion of Punjab) 
Lala Lajpat Rai was a extremists member in Indian National Congress along with Bal Gangadar Tilak and Bipin Chandra Pal. The trio were popularly known as Lal- Bal- Pal. He was associated with Punjab National Bank and also founded Hindu Orphan Relief Movement to keep a check on Christians.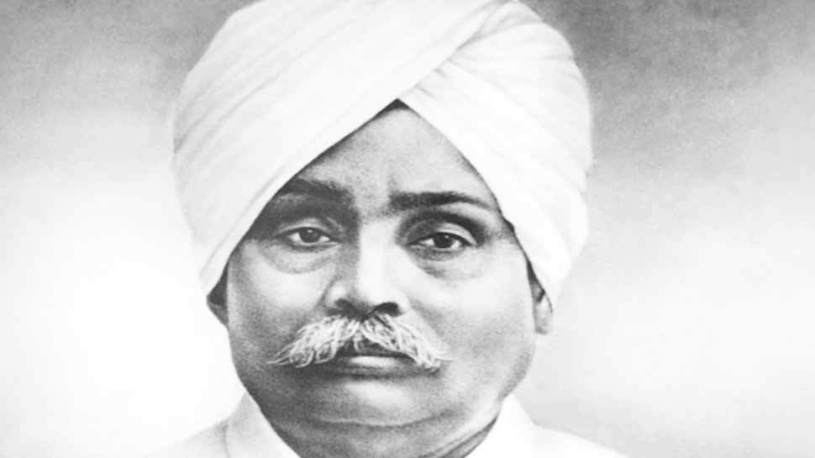 Early Life and Education
Lala Lajpat Rai was born on 28th January 1865 at Dhudike Village in the state of Punjab India. He was born to a Hindu Agrawal family and his father was Munshi Radha Krishna Agrawal and mother Gulab Devi Agrawal. His father was a teacher in Urdu and Persian Government school.
Lala Lajpat Rai had his earlier education at a Government Higher Senior Secondary School in Rewari now in Haryana. He belonged to a highly religious family and the values of which were deep rooted in him that helped him to successfully work for reforming the religion and Indian Policy through Politics and Journalism.
As the days passed Lala Lajpat Rai joined the Government Law College at Lahore in the year 1880. Lalaji was a very intelligent student. During his college days he won many scholarships. 

There he became friendly with Pandit Guru Dutt and Lala Hans Raj. Coming from the religious background Rai got influenced by the reformist's movement of Swami Dayanand Saraswati and hence became a member of Arya Samaj Lahore and Arya gazette.
His involvement in Hindu Mahasabha got severe criticism from Naujawan Bharat Sabha. In the year 1877, Lala Lajpat Rai got married to Radha Devi Agrawal with whom he had two sons and daughter namely Amrit Rai Agrawal and Pyarelal Agrawal and daughter Parvati Agarwal.

When his father got transferred to Rohtak in the year 1884, Rai was still in Lahore studying Law. He joined his father after his completion of studies. Lala Lajpat Rai started to practice Law in the year 1886 at Hisar. The only dream Lala Lajpat Rai had since his childhood was to serve the country and free India from British. He founded the Hisar District branch of Indian National Congress.
 Again in the year 1892, he moved to Lahore to practice Law in the High Court. To satisfy his dream of serving the country, Lala Lajpat Rai quit Law practice in 1914. He went to United states in the year 1917 and founded Indian home rule league of America and stayed in America from 1917-1920.

Nationalism
Lala Lajpat Rai had a dream of serving the country since his childhood. He joined the Indian National Congress to serve mother India.
He joined many agitations like the political agitation in Punjab against British policies. Seeing him as a threat to British, he was sent to Burma without any trial in 1907. As there was no sufficient evidence against him Lord Minto allowed Lala Lajpat Rai to return to India. He was elected as the President of Indian National Congress in the Calcutta Special Session in 1920.

He was a great inspiring leader of Indian National Movement and Indian Independence movement who inspired young Indians to join and fight against British. Young men who followed Rai like Chandrasekhar Azad and Bhagat Singh laid their lives to free India from British. During 19th and 20th century Lala Lajpat Rai himself founded many organisations and in 1927 he established a trust in his mother's memory to build a tuberculosis hospital for women.

Lalaji along with Bipin Chandra Pal, Bal Gangadar Tilak and  Aurbindo Ghosh saw the negative aspects of the politics and the policies which many Indian Congress Leaders were following.
They voiced strongly against the congress demand of gradual progress to dominion status and demanded for Purna Swaraj immediately. 
He was one of the leaders in congress who understood the possible conflict between Muslim India and non Muslim India. His proposal for a clear partition mentioned in the tribune was a major source of controversy.

Fight against British
In 1928 British government set up Commission which was headed by Sir John Simon. The Commission was set up to report the political conditions in India.
The Commission did not have a single Indian as a member, angered Indians boycotted the Commission. Lalaji along with thousands of people did protest by saying Simon go back and had Black flags. 

The protest turned violent and the superintendent of Police James Scott ordered for Lathi Charge and in that Rai was seriously injured. Even after being seriously injured Rai addressed the crowd and said " I declare that the blows struck at me will be the last nails in the coffin of British rule in India"

He further took part in the protest against the brutal action of British in Jallianwala Bagh. Lalaji took part in the non cooperation movement which was started by Mahatma Gandhi in 1920, but after the Chauri Chaura incident when Gandhiji called off the non cooperation movement Lalaji severely criticised the decision and formed Congress Independence Party.

Death of Lala Lajpat Rai
Lalaji could not recover completely from the injuries he got during his protest against Simon Commission. He died of Heart attack on November 17th 1928.
His followers like Chandrasekhar Azad and Bhagat Singh owed to take avenge on the British for his death. Bhagat Singh along with Shivram Rajguru, Sukhdev Thapar, and Chandrasekhar Azad planned to kill James A Scott however with the mistaken identity Bhagat Singh killed Saunders. Later Bhagat Singh was given the death punishment. 

Lala Lajpat Rai works
Lala Lajpat Rai was exceptionally good writer and has penned several books likes "Unhappy India" "History of Arya Samaj", "The story of my Deportation", "Young India" and "England's debt to India."
Young India was written in 1916 shortly after the World War 1 began in Europe. It is a very important and interesting book to read. Rai was travelling in America during this period.
Rai explains the people's desire to support British to fight against Germany in the World War. Indirectly Rai was trying to get the support of Americans against British Colonialism. It is a very interesting book to read.

Lala Lajpat Rai also was the founder of many universities around 19th and 20th century. Some of them include Arya Gazette, Hisar Congress, Hisar Arya Samaj,  Hisar Bar Council, National DAV Managing committee. He was also appointed as the Head of Lakshmi Insurance Company. Later after India got Independence Lakshmi Insurance Company was merged with Life Insurance Company of India. 
He has also opened a tuberculosis in the memory of his mother. The name of the hospital is Gulab Devi Chest Hospital which was opened in the year 1934. Now it is one of the biggest hospitals in Pakistan.
Update on coronavirus in India
Affiliate Disclosure:
If you make any purchase via a link on this site, I may receive a small commission with no added cost to you.