Jawaharlal Nehru
Jawaharlal Nehru:
Quick Facts
Name: Jawaharlal Nehru
Country: India
Place of Birth: Allahabad
Date of Birth: November 14th, 1889
Died: 27th May 1964
Place of Death: Delhi
Position held: First Prime Minister of Independent India
Parents: Motilal Nehru (father) Swaruprani Thussu (mother)
Publications: The discovery of India, Glimpses of World History, Letters from a father to his daughter.
Memorial: Shantivan, New Delhi.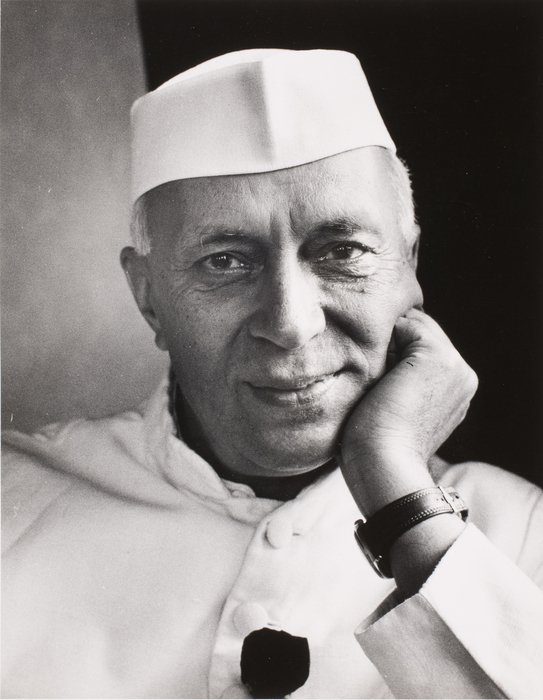 Pandit Jawaharlal Nehru was the first Prime Minister of Independent India. He along with Mahatma Gandhi, Balgangadhar Tilak, Lal Bahadur Shastri, Bipin Chandra Pal and various other freedom fighters fought hard against British to free India from British rule. He was the most important leader in the Indian Independence movement.
He was one of the important members of Indian National Congress. Under his guidance as Prime Minister, the first five-year plan of India was launched in the year 1951. He served as Prime minister of Independent India from 1947 until his death in 1964. He was an architect to frame keys domestic and international policies during his tenure. His birthday is celebrated as Children's Day all over India.
Early Life and Education
Jawaharlal Nehru was born on November 14th, 1889, in Allahabad in a rich Kashmiri Family. His father was Motilal Nehru and mother Swaruprani Nehru. Motilal Nehru belonged to Kashmiri Pandit Family, and he served as President of Indian National Congress in 1919 and 1928. 

Nehru's mother was an active freedom fighter who took part in civil disobedience movement and other freedom activities Nehru had two sisters namely Vijaya Lakshmi and Krishna Hutheesing. Motilal Nehru appointed English and Scottish teachers to teach English to all his children. Nehru also studied Buddhists and Hindu scriptures. 
To continue his higher education Nehru went to Harrow school and later went to Cambridge University in England to obtain a degree in natural sciences 1910. Later Nehru moved to London and studied Law at Inner temple Inn. Along with Law he also studied scholars in Fabian Society. 

He joined the Bar in 1912. Nehru was an ardent reader, when he was in London, he also got interested to study politics, literature, economics and literature. Completing all his education Nehru returned to India in 1912 and started to practice Law in Allahabad High Court.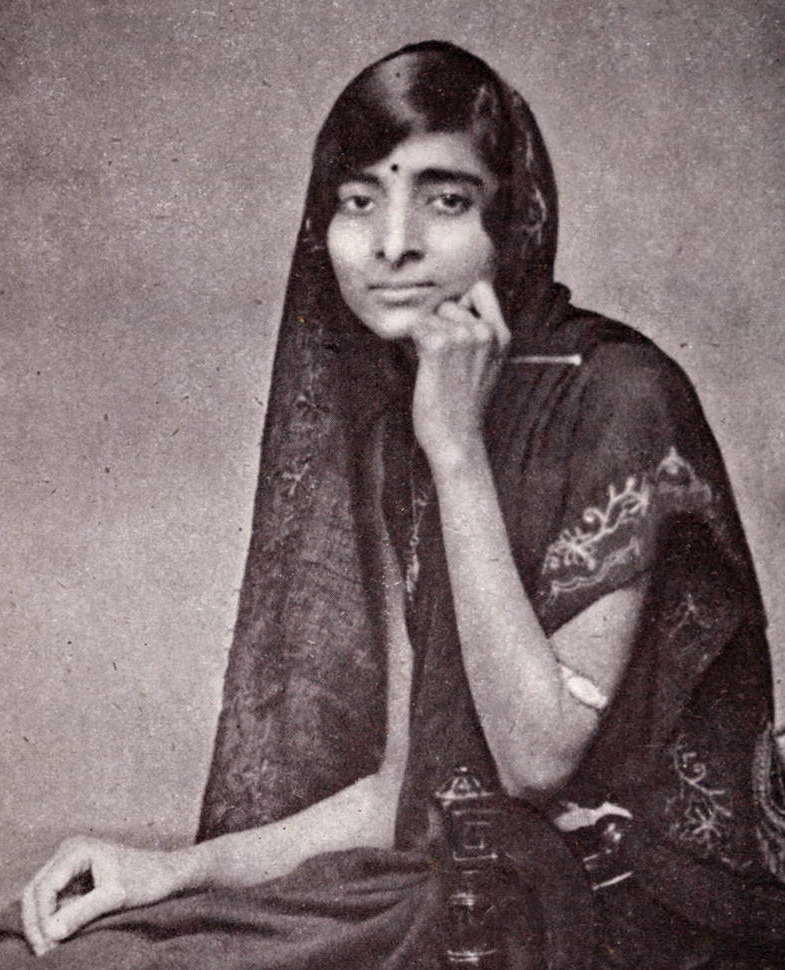 Nehru got married to Kamala Kaul in 1916. Kamala Nehru was also a freedom fighter. Kamala gave birth to their daughter Indira in 1917. Indira later became the Prime minister of India. Kamala Nehru played a very important role in freedom movement. kamala died of tuberculosis in Switzerland on February 28th, 1936. 

Political Life and Indian Independence Movement
Even as a student Nehru was keenly interested in politics and India's struggle for independence. After returning to India in 1912, he actively started to practice in the political life. In 1912 he attended Bankipore Congress as a delegate and became the Secretary of Home Rule League in Allahabad in 1919.
After the Jallianwala Massacre Nehru decided and took up fight against whole heartedly. He became a close associate of Mahatma Gandhi and followed his principles in the fight against British in India. He took part in the civil disobedience movement as general secretary of United Provinces Congress Committee in 1921. 
He was arrested for taking part in the civil disobedience movement and salt Satyagraha movement. He was charged with breach of salt law and was imprisoned for six months. When Gandhi called for non-cooperation movement in 1920, Nehru led the movement in Uttar Pradesh and made it a huge success until it was withdrawn by Gandhiji.
Due to the sudden withdrawal of non-cooperation movement, there was a rift in the Congress Party. However, Jawaharlal Nehru remained loyal to Mahatma Gandhi and did not join the Swaraj Party.
Nehru's played a crucial role during mid 1930's.  Nehru was worried with the developments taking place in Europe. He travelled to European Nations like Germany, France, Belgium and Soviet Union in 1926 to discuss the political situation. He attended various meetings and met many leaders from Asia and Africa.

After returning to India, Nehru was lathi charged in Lucknow in 1928 for leading a procession against Simon Commission. The year 1928 was a very important year, Mahatma Gandhi announced in the Congress session at Guwahati that the Congress party would launch a massive movement all over India demanding a dominion status for India within next two year. If they fail to agree follow the resolution, then whole of India would demand for complete Independence.

Nehru demanded for to break all the ties with the British Empire and demand for dominion status for India. However, the resolution for the dominion status for India was rejected by the British in 1929. Nehru and other members were angered with the rejection. 

Nehru accepted the Presidency of the Congress during the Lahore session in 1929 and he drafted a resolution for complete Independence. On New Year's Eve of 1929, Nehru hoisted the Indian National Flag on the banks of River Ravi in Lahore. There was a massive gathering and most of the people agreed for the resolution.
Nehru drafted various policies to future India. Between1930-1935 Nehru was arrested on various occasions. Again in 1936 Nehru was reelected as President of Indian National Congress. He agreed to contest the provincial elections which were held in 1937 under the government of India act of 1935. 

The Congress party won the elections with majority. On October 31st, 1940, Pandit Jawaharlal Nehru was arrested again for doing Satyagraha against British. There was heat of Independence all over India. Even the Cripps mission had failed as Gandhi did not accept anything less than independence.
In 1942 Quit India resolution was passed and Mahatma Gandhi called upon the British to leave India. On 8th August 1942 the entire team of Congress members including Mahatma Gandhi and Nehru were arrested. 

Nehru fought hard for Purna Swaraj and worked hard to stop the partition. He was released from jail only in 1945. Jawaharlal Nehru failed to obtain enough support from Mohammed Jinnah to stop the partition. India got its independence on 15th August 1947 however a new country called Pakistan also evolved from the independence. 
Jawaharlal Nehru as Prime Minister of India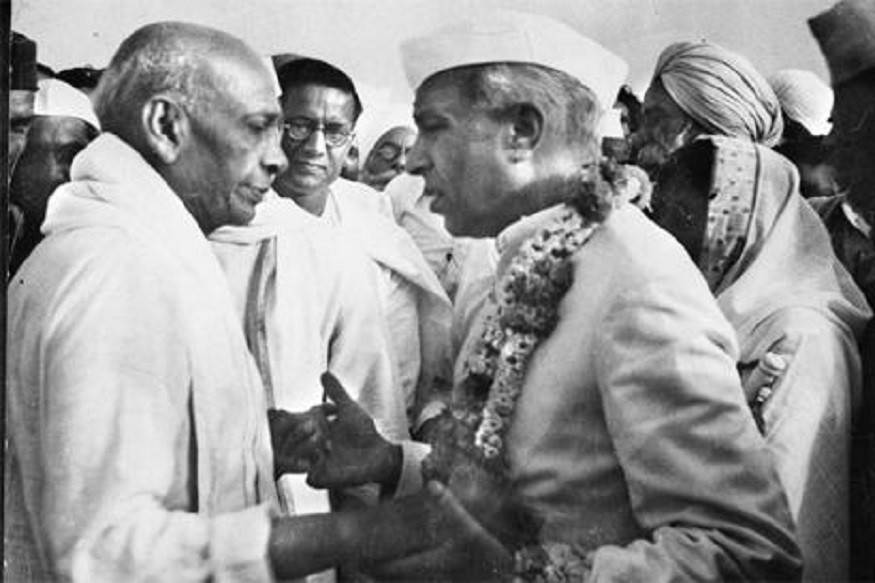 On 15th August 1947 India got its independence from British. Jawaharlal Nehru elected as the first Prime Minister of India. Nehru served as Prime Minister for 18 long years. He framed various policies that are followed even to this date. He was the first Prime Minister to hoist the national flag from Red Fort (Lal Qila) and delivered inaugural speech titled Tryst with Destiny. 

There was lot of chaos immediately after independence. the partition was one of the main reasons was the chaos, people were moving to both the countries in search of their families and belongings. It was a tough time for Nehru to build a healthy nation and to develop the country economically. 

Under the guidance of Sardar Patel and Nehru, all the territories were divided into princely states and were politically integrated into Indian Union. The new constitution of India was framed on 26th January 1950. Jawaharlal Nehru visited United States seeking help for shortage of food in India. Nehru implemented the first five-year plan in the year 1951.

Economic, Agriculture and Social Policies by Nehru
Nehru implemented policies like
He implemented policies based on the import substitution industrialization and followed mixed economy.
A land reform was introduced that abolished giant land holdings.
Introduced various reforms for the development of Industry across India. He tried to create a balance between Urban and rural sectors. The main sector which Nehru focused was Hydroelectricity wherein he built number of Dams to store water and also to produce electricity.
During the tenure of Nehru, he gave lot of importance for education. They established many institutions for higher learning like the All-India Institute of Medical Sciences, Indian Institute of Technology, Indian Institute of Management and National institute of Technology.
He also guaranteed for free and compulsory education at primary level to all Indian children. To encourage children to attend school provisions free milk and food distribution to all children.
To remove the difference between upper- and lower-class Nehru introduced a system of reservation for schedule caste and schedule tribes in government services and educational institutions.
Hindi was adopted as the official language of India in 1950. However later in the year 1965 the official language act was amended.
Jawaharlal Nehru was the key person in Bandung Conference in 1955 which bought 29 newly independent nations of Asia and Africa to galvanize the nonalignment movement under the leadership of Jawaharlal Nehru.
After the brutal loss in Sino India war in the year 1962, Nehru was severely criticised for his defence preparedness. Nehru then took the help of US for improving the defence in India.
During his eighteen years of service as Prime Minister of India, he worked with many key members like Sardar Vallabhai patel, B.R. Ambedkar, Jagjivan Ram, Indira Gandhi and many more.
Death
The health of Jawaharlal Nehru began to decline after 1962. On 27th May 1964 Nehru died of heart attack and stroke. His body was laid to rest at Shantivana on the banks of Yamuna River, Delhi.
After the death of this great leader there was a huge vacuum in the politics of India. Lal Bahadur Shastri succeeded him as the next Prime Minister of India.

Famous quotes from Jawaharlal Nehru
Democracy is good. I say this because other systems are worse.
You don't change the course of history by turning the faces of portraits to the wall.
Crises and deadlocks when they occur have at least this advantage, that they force us to think.
There is perhaps nothing so bad and so dangerous in life as fear.
Religion is not familiar ground for me, and as I have grown older, I have definitely drifted away from it. I have something else in its place, something older than just intellect and reason, which gives me strength and hope.
We must constantly remind ourselves that whatever our religion or creed, we are all one people.
Ultimately what we really are matters more than what other people think of us.
Life is like a game of cards. The hand that is dealt you is determinism; the way you play it is free will.
A great disaster is a symbol to us to remember all the big things of life and forget the small things, of which we have thought too much.
Update on coronavirus in India
Some good books of Jawaharlal Nehru
Affiliate Disclosure:
If you make any purchase via a link on this site, I may receive a small commission with no added cost to you.