Birbal Gives a Sweet Reply
Birbal gives a sweet reply
Birbal gives a sweet reply
This is another classical and intelligent story from the collection of Akbar and Birbal stories. Akbar was the famous Mughal king who ruled India for many years and Birbal was his favorite minister. Birbal was one of the nine gems of Akbar. Let us read this funny story: "Birbal gives a sweet reply."
Update on coronavirus in India
Akbar is known for keeping his court busy and entertained with his witty questions.  One day Akbar thought of taking some entertainment in the court and said, "My dear courtiers, I have a question for all of you. Let me know who can give me the best solution."
Akbar continued, " What punishment should I give to a person who pulls my moustache?"
All the courtiers thought about it and started giving answers. One courtier said, "My lord, he should be beheaded."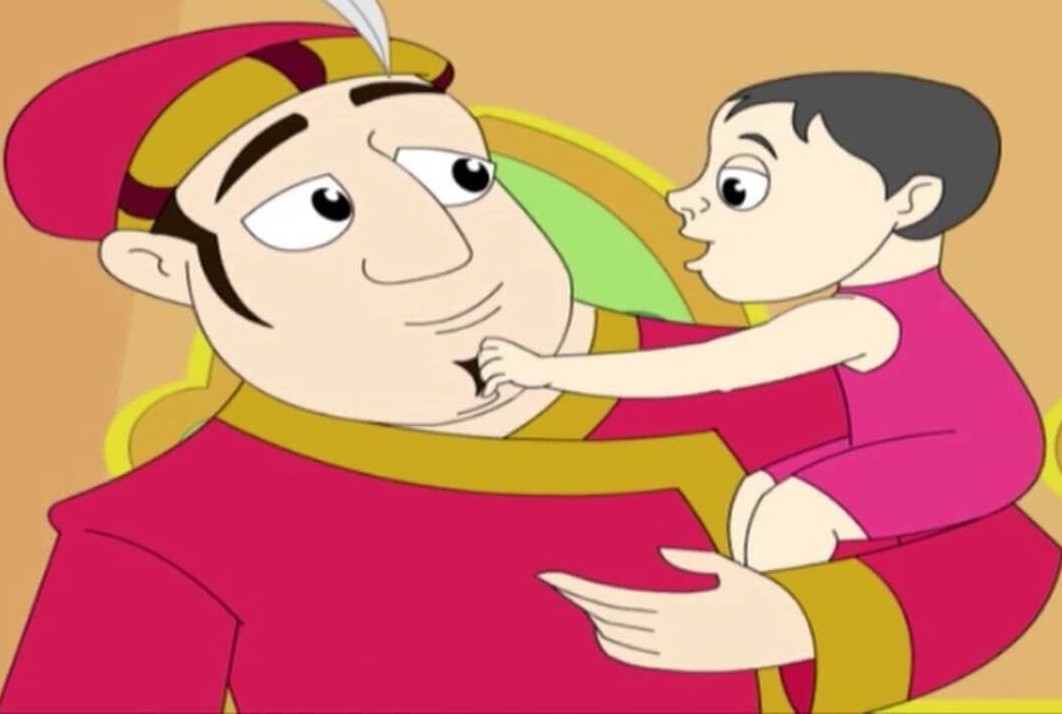 Also read stories from
Panchatantra stories
Jataka Tales
Hitopadesha
Another courtier said, "My lord, "he should be whipped."
Finally, Akbar thought to ask his favorite minister Birbal. Akbar called Birbal and said, "Birbal what do you think I should do?" Birbal thought for a while and replied, "My lord, He should be given sweets, kisses and hugs." 
Everyone in the court was surprised by his answer.  They were happy thinking that finally Akbar would punish Birbal. Akbar said, "Have you gone mad? Do you know what you are saying? 
Birbal said, "My lord, the only person who dares to pull your mustache is your grandson and nobody else."
Akbar was very delighted with the answer and rewarded Birbal with a ring. All the courtiers laughed out hearing their conversation.
Affiliate Disclosure:
If you make any purchase via a link on this site, I may receive a small commission with no added cost to you.