Simon Commission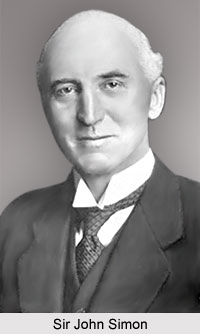 Simon commission: The government of India act of 1919 had made many political reforms in India. At that time it was decided by the British India that the reform would be reviewed for every 10years to look into the political changes the reform has made. In the year 1927 a commission headed by Sir John Simon was appointed to look into constitutional progress happening as per the government of India act of 1919. The seven member committee did not consists of any Indian. According to British India none of the Indian was included into the team because various Indian groups have major differences and could not come into any agreement for any constitutional changes.
Reasons for Simon Commission setup
This further agitated the Indians. Congress boycotted the commission. The congress demanded the commission to draft a constitution that would be in favour of Indians and would be acceptable to Indians. Even a group of Muslims led by Jinnah boycotted the commission, but Mohammed Shafi favoured the commission. This led to the split among Muslims.  The Simon Commission which arrived in 1928 were greeted with black flags saying 'Simon go away'. Various Hartals took place all over India. There were firing and lathi charges at many places. On October 28th 1928, the Simon Commission arrived at Lahore. They were again greeted with black flags.
The protest went violent, one such protest was led by Lala Lajpat Rai, he was beaten by the police and later he died of injuries on November 17th 1928. To further prove that congress wrong and all India party organised a conference in 1928. This was headed by Motilal Nehru. Accordingly it was said in the conference that India be given the status of dominion status which means that India be a self governor colony under British rule. If dominion status is not awarded within a year, then congress threatened to start a nationwide agitation demanding poorna Swaraj. Gandhiji threatened to start a nationwide civil disobedience movement. To fight against the Simon Commission Hindus and Muslims again had showed unity and India unitedly fought against British for poorna Swaraj.

Recommendations of the Simon Commission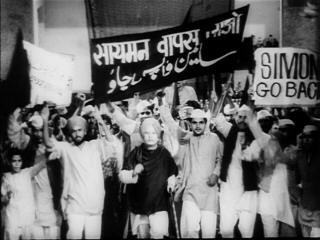 Dyarchy system of ruling be abolished and in each provinces a government representative or a minister should be responsible for taking care of the provinces.
It recommended that until the tension between Hindus and Muslims subside, separate electorates be maintained.
Motilal Nehru had submitted the report called Nehru report which demanded for the dominion status. The British on noting that the educated Indians would oppose the recommendations of the commission suggested that Indian leaders opinion would be taken in all major decisions and dominion status would be given.
Governor should be given full powers to interfere in case of a breakdown of constitution
The Simon commission was the government of India act 1935, which proposed to have a representative at each provincial level. In 1937 first elections were held in provinces. Some of the important acts  after the emergence of Gandhi were Rowlatt act, Khilafat act.

Update on coronavirus in India
Affiliate Disclosure:
If you make any purchase via a link on this site, I may receive a small commission with no added cost to you.