Siraj ud-Daulah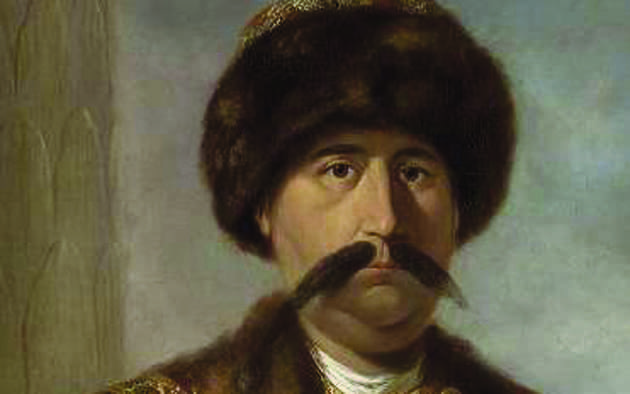 Quick Facts:
Name: Siraj ud-Daulah
Country: India
Place of Birth: Murshidabad, Bengal
Ruled from:9th April 1756-23rd June 1757
Birth and Death: 1733- 2nd July 1757
Successor: Mir Jaffar
Father: Zain ud Din Ahmad Khan
Mother: Amina Begum
Siraj ud-Daulah was born in Murshidabad in the year 1733.He was the last Nawab of Bengal who fought against British rule. He was also known as Mirza Muhammad Siraj ud-Daulah. He was betrayed by his own commander Mir Jaffar who helped British East India Company to defeat Siraj ud Daulah in the famous Battle of Plassey.

Siraj ud-Daulah is one of the few rulers who stood against British policies and raised his voice against the British rule. It can be said that the betrayal from Mir Jaffar to Siraj ud-Daulah is a very important part in the Indian history as it allowed British to conquer Bengal and later other parts of Indian subcontinent.

Childhood and Early Life history
Siraj ud-Daulah was born in the year 1733. His parents were Zain ud Din Ahmed Khan and Amina Begum. Siraj ud Daulah got all the necessary trainings like sword fight, archery and education at the Nawab Palace. In the year 1746 when Siraj ud-Daulah was just 13 years old he accompanied his maternal grandfather Alivardi in all his military campaigns against the Marathas.
Siraj ud-Daulah was very close to his maternal grandfather who took good care of him right after his birth. In the year 1752 Alvardi who was Siraj ud-Daulah's predecessor declared Siraj as his successor and in the year 1756 Alvardi Khan died when he was 80 years old. Siraj ud-Daulah crowned the Nawab of Bengal on 10th of April 1756 when he was just 23 years old. Many of the relatives of Siraj ud-Daulah could not digest that he would be the next Nawab and plotted various plans to kill him.

Nawab of Bengal-- Siraj ud-Daulah
The new Nawab of Bengal was welcomed with jealous and hatred by his own friends and relatives. Siraj ud Daulah failed to recognise and realise the negative feelings and the jealous that was hidden behind his relatives face.
His own aunt Ghaseti Begum and his cousin Shankat Jung, Mir Jaffar were against Siraj ud Daulah becoming Nawab of Bengal.
As the days passed Siraj ud Daulah realised the threat from his own relatives and thus to protect himself from them he seized all the wealth of Ghasti Begum which was her strength and also placed her under confinement.

Siraj ud-Daulah also made many changes in the administration. He appointed Mir Madan as Bakshi  (paymaster of forces) instead of Mir Jaffar and a Hindu by name Mohan Lal was elevated to the position of Nawab's highest Diwan in his Dewan Khana. Mir Jaffar felt insulted with all these and decided to take revenge on Nawab.

Siraj ud-Daulah was very well aware of British tactics and plans and thus revolted against all the British policies. British East India Company without taking the permission from Nawab of Bengal decided to strengthen the fortification around Fort William. Siraj ud-Daulah also condemned the British for misusing the trade privileges which were granted to them by the Mughals.
This resulted in heavy losses to the government. Siraj ud-Daulah also condemned the British for giving shelter to the estranged government officers. All these actions of the British angered the Nawab and he ordered the British to stop the fortification around Fort William. The British did not listen to Siraj and continued with their work.

Siraj ud-Daulah captured Kolkata in June 1756 and took control over Fort William from the British. The Nawab kept the captives in a small prison which later came to be known as "Black Hole of Calcutta". One of the prisoners admitted that many prisoners died out of suffocation.

Conspiracy against Siraj ud-Daulah
Siraj ud-Daulah was the target of not only British but also many people within his own administrations. All of them were just waiting for an opportunity to attack Siraj ud-Daulah. Mir Jaffar, Yar Latuf Khan, Rai Durkabh, Omnichand and several others were against Siraj ud-Daulah administration. Even the traders of Bengal were not happy with Nawab's administrative policy.

British saw an opportunity to over throw Siraj ud-Daulah. William Watts who was company's representative at Nawab's court informed Robert Clive about the conspiracy within Siraj ud-Daulah administration. 

They supported the conspirators and Mir Jaffar was offered the seat of Nawab if he helped the British to overthrow Siraj ud-Daulah. British entered into an agreement with Mir Jaffer in which it was stated that Mir Jaffer would be made the Nawab of Bengal if he helped British in the Battle of Plassey.

Robert Clive moved his troops to Chandernagar. On learning the attack by the British Siraj ud Daulah was very angered. But he could not do anything because of the fear of invasion from Afghans and Marathas.
Hence he could not send his entire army to Chandernagar to fight against British. In order to strengthen his army, Siraj ud-Daulah took the help of French as even they were looking to oust British from Bengal. The battle that started between Siraj ud-Daulah and British came to be termed as Battle of Plassey.

Battle of Plassey
Battle of Plassey is considered as a very important battle in the Indian History as it opened gated for the British to conquer Bengal and also other parts of India. British sent around 3,000 soldiers along with Robert Clive to recapture the fort and to take revenge on the attack by Siraj ud-Daulah. In return Siraj ud-Daulah sent a huge army of 50,000soldiers, 10 war elephants and 40 cannons.

When the battle started Siraj ud-Daulah's most trusted person Mir Madan was severely injured. Siraj ud Daulah then called upon Mir Jaffer and Rai Durlabh to seek their advice and to plan for the next steps in the Battle.
Mir Jaffer took this opportunity to his complete advantage advised Siraj ud-Daulah to withdraw the army and then return to Murshidabad. Further Mir Jaffer promised Siraj ud -Daulah that he would take care of the Battle.

When Siraj ud-Daulah started to withdraw troops and move to Murshidabad, Robert Clive attacked the remaining forces. The troops and the soldiers of Siraj ud Daulah without knowing what to fled the place. Eventually Siraj ud-Daulah lost the battle and tried to escape but he was later caught by Mir Jaffer men.

Death of Siraj ud-Daulah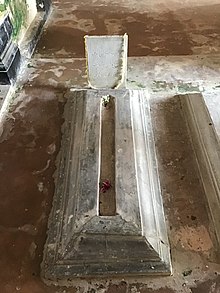 Siraj ud-Daulah escaped to Murshidabad and from there to a small town in Patna. He took shelter in a deserted garden from where he was arrested by Mir Jaffer's men. He was soon handed over to Mir Jaffer. Mir Jaffer's son ordered for execution of Siraj ud-Daulah.
He was executed on 2nd July 1757 by Mohammed Ali Beg and his mortals still remains buried at Khudbagh in Murshidabad. His mausoleum looks very simple and not so maintained but it is surrounded by garden all around.

Leagacy
Thus came the end of the Siraj ud-Daulah who was largely considered as a wicked man who put a brave fight against the British. His loss to British in the Battle of Plassey is largely considered as the beginning of British domination in India.
Thus Siraj ud-Daulah is still considered as a very important freedom fighter of India. To honour this great leader many institutions in Kolkata and Bangladesh is named after him. It is believed that Siraj ud-Daulah learnt martial arts through Pindari whom he had deployed many times on many occasions.

Update on coronavirus in India
Affiliate Disclosure:
If you make any purchase via a link on this site, I may receive a small commission with no added cost to you.