Lodhi garden in Delhi
Lodhi garden in Delhi. Delhi has many beautiful gardens all around mostly built during Mughal period or other dynasties. Lodhi garden is one such garden built during Sayyid dynasty and the Lodhi dynasty.  It was built around 15th to 16th century.  It is located very close to Humayun's tomb. One can plan to visit both the places on the same day. What we see today is Lodhi garden after the reformation done by JA Stein and Eckbo in the year 1968.
Known for its beautiful architecture and clean garden, it attracts not only tourists but also local Delhiite's every day. It is a very good place for morning and evening walk. The tombs that are present inside the garden are of Mohammed Shah, Sikander Lodhi, Shisha Gumbad, Bara Gumbad.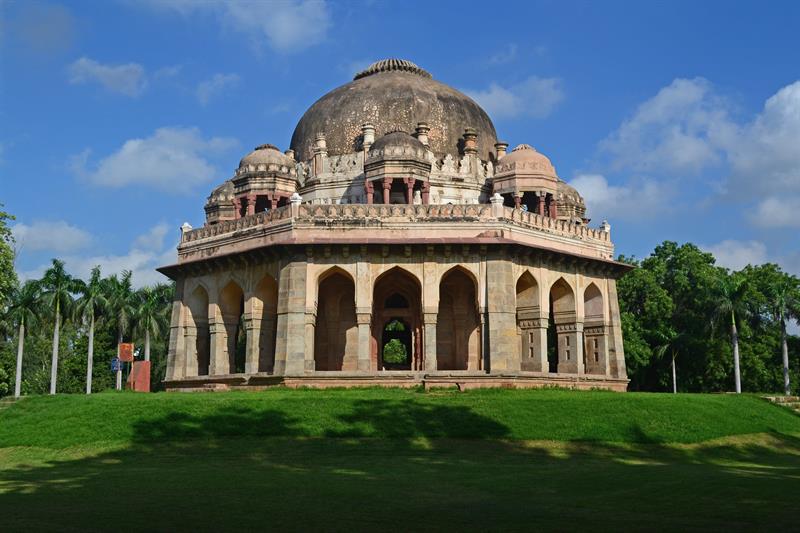 Architecture of Lodhi Gardens
Shisha Gumbad and Bara Gumbad have the architectural beauty. The tombs are in the middle of the garden. Bara Gumbad consists of large rubble construct dome; a three domed mosque and a central courtyard contains the remains of water tank. The tomb of Mohmmed shah has Chhajas on it and is visible from the road. Ibhrahim lodi son of Sikander Lodi built a tomb in his father's memory in the garden. this tomb doesn't have chattris. It was built in the year 1517. The tomb was further renovated during British period and they have added some inscriptions on the tomb. During the British period the garden was further beautified. It was landscaped by lady Willingdon. Hence after the inauguration in the year 1936 it was also named as Lady Willingdon park.
Lodi garden has is beautified with landscaped garden, small lakes and the tombs.   The architecture is in sync with nature and manmade beauty. Inside the garden one can look at the water course which connects Yamuna River to the Sikander Lodi tomb. Lodi garden is a good picnic spot for the local people and good hotspot for morning walk and students alike. Yoga is also practised very day in the morning hours here.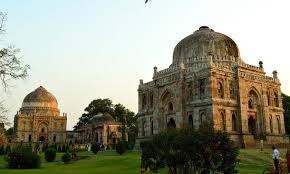 Important Information
Location: Lodi road, New Delhi
Nearest metro station: Jawahar lal Nehru Stadium metro station.
Timings: 6am till 7:30pm.
Entry fee: Free
Open: On all days.

Garden of Five senses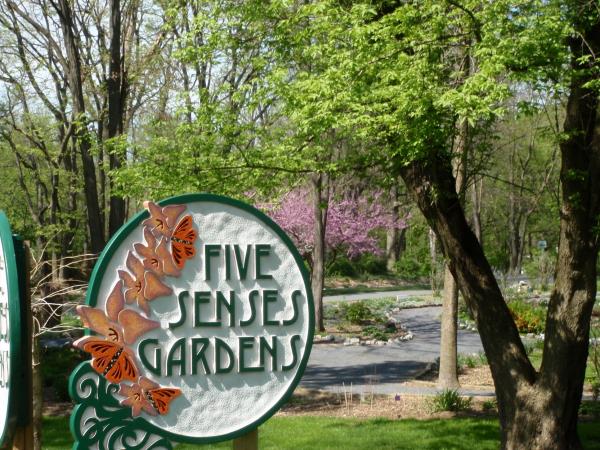 Delhi is famous not only for quila's, temples, and forts but also famous for its garden all around. One such garden which every tourist must visit is the garden of five senses. Truly it opens all your five senses when one visits this garden. Inaugurated in the year 2003, this garden has small water fall, shrubs, herbs, fragrance of flowers everything which one truly can enjoy the nature's beauty.
The garden is perfect place to host an array of various activities. Delhi tourism and transportation development initiated and developed this garden under the guidance of the architect Pradeep Sachdeva. It took three years to build with a cost of over 10crore before it was opened to public in the year 2003. Different cultural programmes are held here like food festival, tourism festival in February, and dhandiya festival held at different time of the year.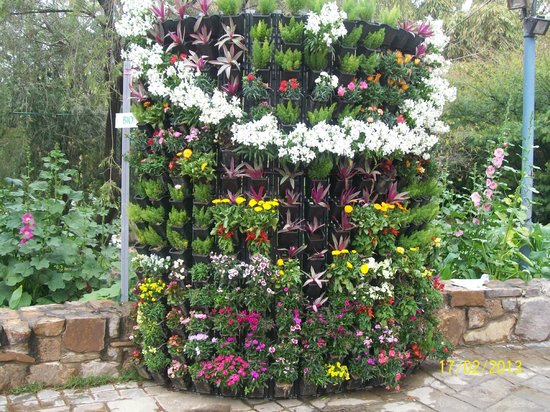 The garden is separated into five different regions like beginning one can experience the spiral walking path called as Khas Bagh, Slow moving water cascade. All along the path one can experience the fragrance of shrubs, trees flowers. The garden was built in line with Mughal garden. One can also experience a string of fountains along the central axis. One should experience a Fountain Tree here.  One can get to see the rare species of plants, flowers, trees in this garden. Close to 200varities of plants are available here
The northern part of the garden has rocks and slopes. It also contains a sculpture made up of stainless steel. There is an amphitheatre as well with seats made up of rocks.
Garden of five senses is natures pride. One can enjoy the nature to the fullest. It is more than a park. The details of the trees are depicted below the tree so that one can gain knowledge about the plants and trees they are seeing.

Important information
Location: Said-ul-Ajaib Mehrauli-badarpur road, close to Qutb Minar, Delhi.
Nearest metro station: Saket
Open: April-September: 9am to 7pm
          October-March: 9am to 6pm.
Entry fee: Adult 35Rs, children 15Rs, senior citizens 15Rs
Update on coronavirus in India
Best time to visit
Best time to visit
October to April is the best time to visit Delhi as the weather is good and is not hot
How to reach Delhi
Delhi being the capital city of India. It is easily accessible by air, rail and Road.
By Air: Delhi has very good air service for both domestic and international flights. Delhi has flights to all the major cities within and outside India.
By Rail: Delhi has a very good rail connectivity. It has four major railways namely Old Delhi Railway Station, New Delhi Railway Station, Hazrat Nizamuddin Railway Station and Anand Vihar Railway Station
By Road: Delhi has well connected roads and national highways from all the major cities of India. The three major bus stands are Inter State Bus Terminus (ISBT) at Kashmiri Gate, Sarai Kale Khan Bus terminus and Anand Vihar Bus Terminus. Both government and private buses provide good service.
Affiliate Disclosure:
If you make any purchase via a link on this site, I may receive a small commission with no added cost to you.