Jaipur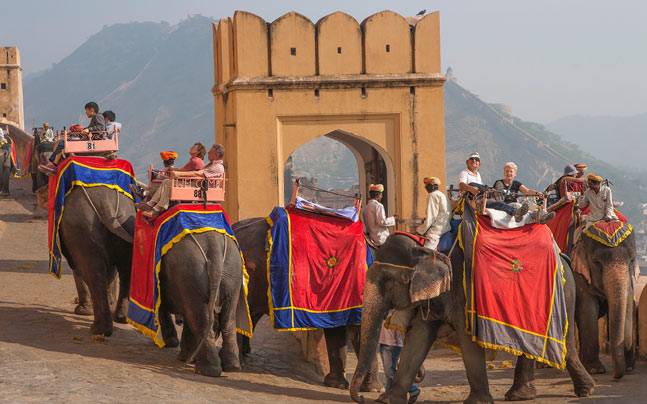 Also known as the pink city, Jaipur is the capital of Rajasthan. It was founded by Raja Jai Singh in the year 1726. Located around 260Km from New Delhi, Jaipur is part of golden triangle for tourists along with Delhi and Agra.   Jaipur is one of the important tourist's destinations of Rajasthan. Some of the important places to visit in Jaipur are Hawa Mahal, Amer Fort, City Palace,Jantar Mantar, Birla Mandir, Jal Mahal, Jaipur zoo, Jaigarh fort, Nahargarh Fort,  Govind Deviji temple, Jagat Shiromani Temple.

Shopping in Jaipur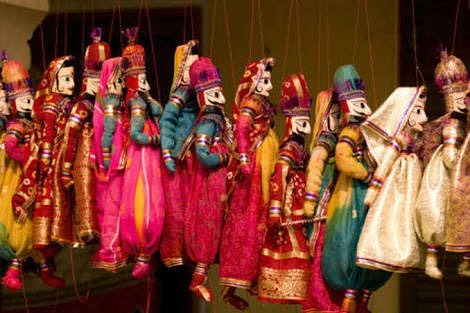 Visiting Jaipur and not doing shopping is just beyond imagination. Jaipur is famous for shopping of clothes, gems jewellery, leather goods, handicrafts and many more.  It is recommended to do shopping in the morning or late afternoon to avoid Sun. Jaipur has precious stone and marble carving industries. Jaipur quilts are famous worldwide. Sarees and dress materials made of bandini, tie and die are best suitable to wear during summer season.  Some of the famous places to shop in Jaipur are

Johari Bazaar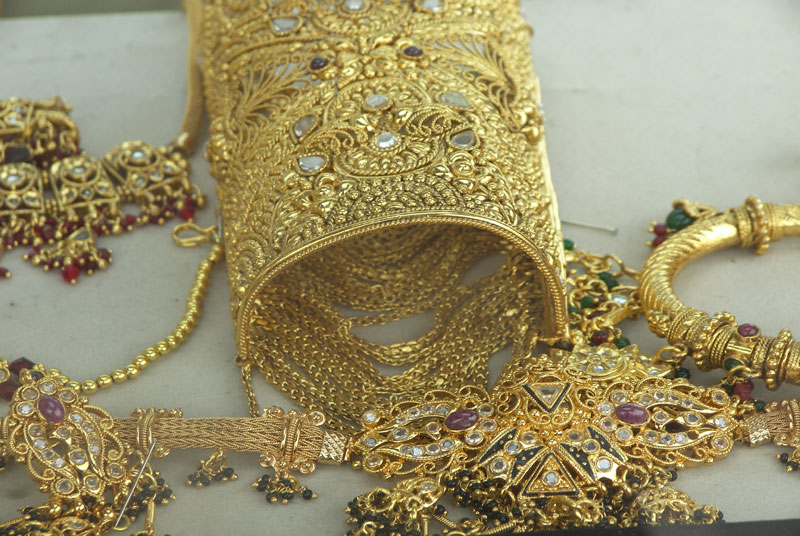 This is one of the oldest markets of Jaipur. Located near Haldion ka Raasta (lane of Turmeric), this market is famous for jewellery. The market is full of vendors, silversmith who do trading in diamond, gold, precious stones. Jaipur is famous for its emeralds and most of the emeralds shops are located in this market. All varieties are available like earrings, necklace, bangles are exhibited by the shoppers here. 'Kundan' jewellery is very famous in Jaipur. Necklace made of kundan are very fashionable and high in demand. The market has various shops where Kundan and Minkari jewels are sold.
Other than jewellery, market also has shops for handicrafts, clothes, foot wear, leather goods and decorative items. One can spend a whole day easily in this market enjoying shopping. Most of the shops say they are fixed price shops but still one can do bargain. It is a shopper's paradise. The market is open on all days from 10am-10pm. One can enjoy shopping and eating in the nearby restaurants. The best time is from November till March to avoid scorching heat of the sun.

Tripolia Bazaar and Bapu Bazaar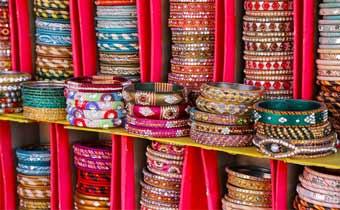 Tripolia Bazaar: Another important and famous market is Tripolia market. It is located in between Chhoti Chaupar and Manak Chawk. This market is famous for Lac jewellery one of the trade marks of Rajasthan. One has to do lot of bargaining in these shops.  Also one can do shopping of carpets, precious stones and clothes in this market. The market is open from 10am-8pm and is closed on Sundays.
Bapu Bazaar: Bapu Bazaar located in the heart of the city between Sangaheri gate and new gate. This market is always buzzing with people around. Localities and the tourist throng to this market for shopping. This market is famous for textiles, foot wear, precious stones and many more. Another important is available of typical jaipuri stuff like tie and die suit materials, bed sheets, Sangaheri print materials. The Mojari foot wear is an important shopping product in this bazaar. Bargaining is very important as shoppers say sky rate prices. Bazaar is open on all days from 10:30am-8pm.

Chandapole Bazaar and Kishanpol Bazaar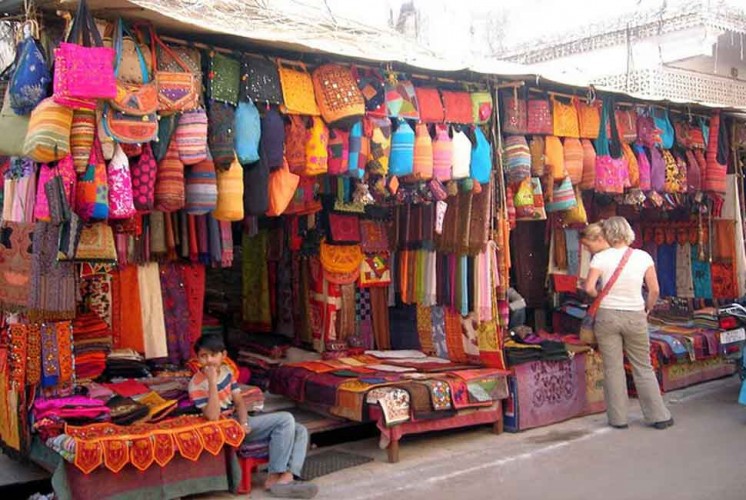 Chandapole Bazaar: Many sculptors where marble workers and painters go to Kahzane walon ka Raasta and create some mind blowing work on marbles. This bazaar has something for everyone.  If one is interested in knowing more about these sculptors then they can visit Silwathon Ka Mohalla.  Basically a market for localities even tourists visits this market regularly. Everything is available in this market be it clothes, marble art, handicrafts one can get at a good price if proper bargaining is done. This market is open on all days from 11am-9pm.
Kishanpol Bazaar:  Kishanpol Bazaar is located parallel to Baba Harish Chand Marg and Chaura Rasta. This market is famous for wooden carvings. It can also be best bet for Bandini dresses, Lahariy nad other kind of cotton materials. If one is looking for small gift items like wooden camel, horse, decorative wooden jewellery boxes then this bazaar is a good bet. The market remains open from 10am-9pm. Best time to visit is from November-March.

 Get in touch with us on Facebook pages. 
Affiliate Disclosure:
If you make any purchase via a link on this site, I may receive a small commission with no added cost to you.
As an Amazon Associate I earn a small commission from qualifying purchases. Other links on this site may lead to other companies that I am associated with