Eastern Ghats Of India
 Updated on 19-02-2021
Eastern Ghats of India: Eastern Ghats are discontinuous mountain range along the eastern coast of India.  The mountains of the Eastern Ghats are not as big as the Western Ghats Mountains. They run parallel to Bay of Bengal.
The Deccan plateau lies between Western and Eastern Ghats. Eastern Ghats is a broken stretch from Odisha to Tamil Nadu covering the states of Andhra Pradesh and some parts of Karnataka and Kerala.
In Orissa it starts from Similipal in Mayurbhanj district and ends at Malkangiri. The northernmost part of Eastern Ghats is present in Orissa. Here it is known by the name Simulia hills. The highest peak in Orissa is Deomali which is located in Korapt district of Southern Orissa.
The continuity of the Eastern Ghats is broken by major rivers like Godavari, Mahanadi, Krishna and Kaveri. The range of hills is broken into many hills due to surface erosion.
Geography of Eastern Ghats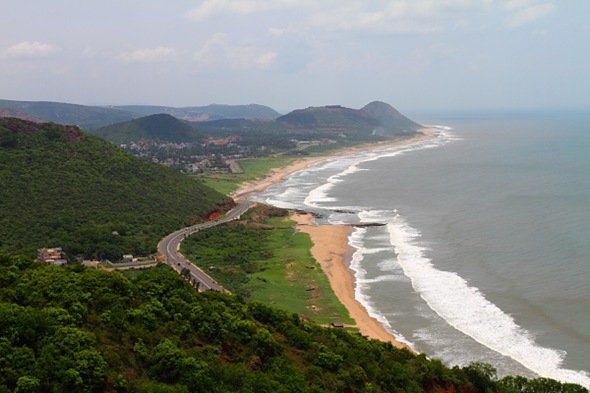 Eastern Ghats run from Ayodhya Hills in West Bengal and pass through Indian states of Odisha, Andhra Pradesh, Tamil Nadu and in some parts of Karnataka and Telangana. Eastern Ghats are older than Western Ghats and believed to have been assembled by breaking of Rodina and assembly of Gondwana.
The Eastern Ghats are older than the Western Ghats and the mountains are not as high as Western Ghats. The geology of Eastern Ghats is very complex to understand. It is believed to have been assembled by the breaking up of the ancient super continent of Rodinia and the assembly of Gondwana. Some of the common rocks that are found in Eastern Ghats are limestone, granite gnesis, quartzite and bauxite.
Rivers of Eastern Ghats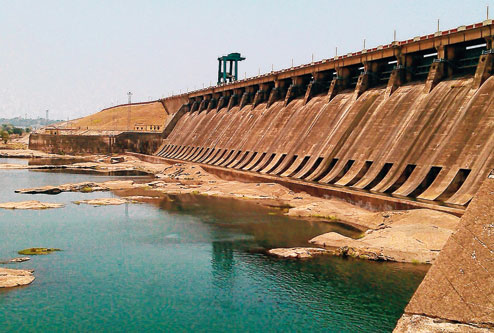 Eastern Ghats is the main source for many small and medium rivers. Some of the important rivers flowing through Eastern Ghats include Krishna, Godavari, Kaveri, Mahanadi and Brahmani. Other Rivers which originate in Eastern Ghats include Baitarani River, Rushikulya River, Gostani River, Pennai River, Champavathi River, Kundu River and many more
Mahanadi River is an important river for the state of Orissa. During the monsoon season the river used to flood and was causing huge loss to life and property of the people in Orissa. But after the construction of the Hirakud dam the flood situation has improved. Mahanadi was called the sorrow of Orissa.
Due to the technology and improvement in the canals, barrages and dams, the river is under control. The river deposits more silts than any other rivers in the Indian subcontinent.
Some of the other important rivers that flow through Eastern Ghats include Kaveri, Tungabhadra, Krishna and Godavari. The rivers that originate in Eastern Ghats include Vellar, Nagavali, Gosthani, Pennai Yaru, Kundu, Champavathi and Vamsandra river.
Climate in Eastern Ghats
During the monsoon season the Eastern Ghats receives heavy rainfall. The climate is generally cooler and wetter in the higher hill ranges than the surrounding plains. In some places summers are pretty hot. Even the Eastern Ghats have many hills. Summers are pretty hot in the plains with temperature may rise to close to 40 degree celsius. Winters are pleasant and nights are cooler with minimum temperature hovering around 13-14 degree celsius. The Western ghats receives more rainfall than Eastern ghats because the Western Ghats block the rain bearing clouds which causes more rainfall in Western Ghats and less rainfall in Eastern Ghats. Also the slopes in the Western Ghats are gentle as compared to Eastern Ghats.
Hill Ranges of Eastern Ghats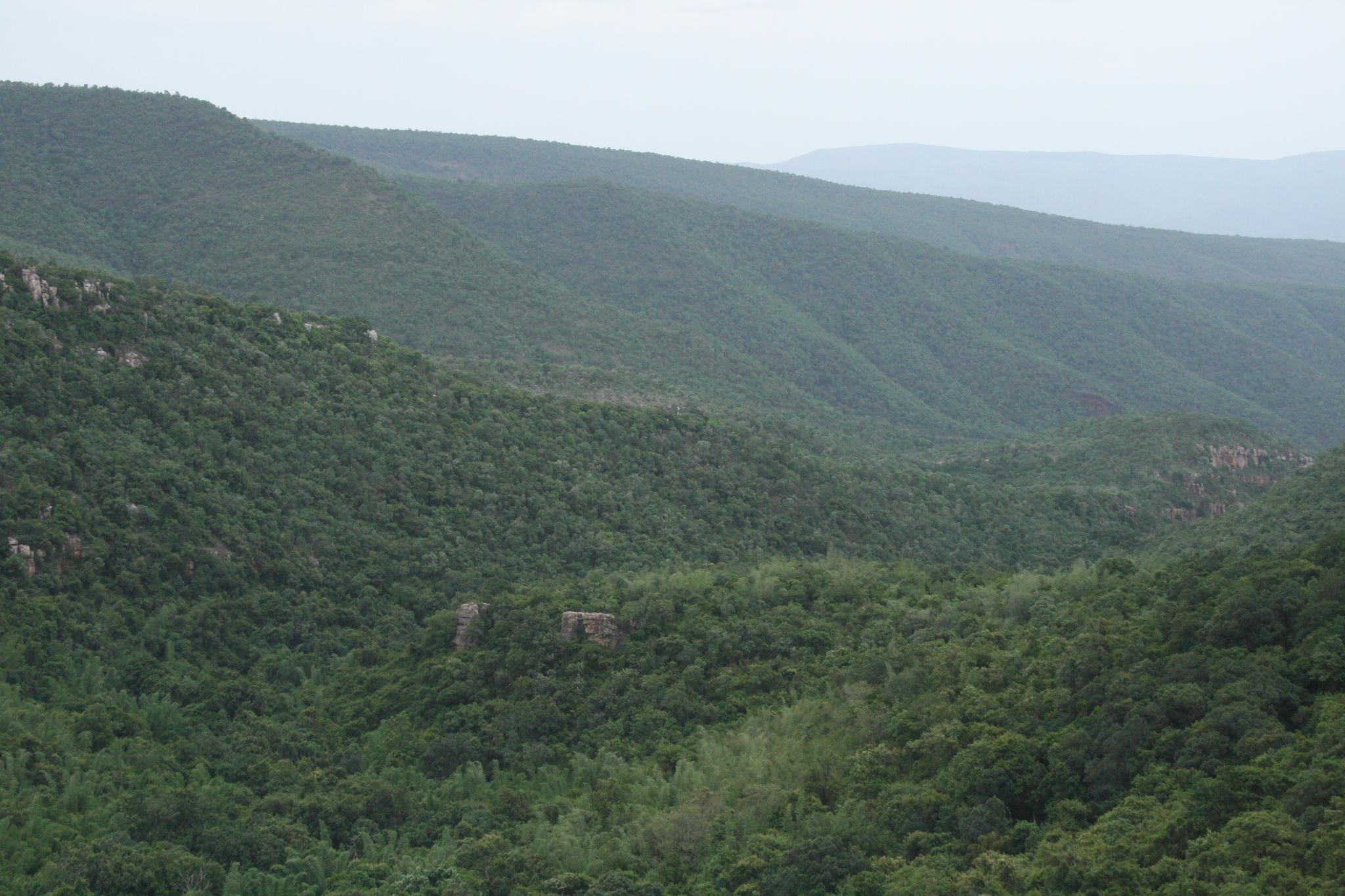 The hills in the Eastern Ghats are known by the local names. Some of the hills in the southern end of Eastern Ghats have many low hills of several ranges. In the southern end of Tamil Nadu one can see hills like Sirumalai and Karanthamalai. Tamil Nadu has many hills like Kollimalai, Pachamalai, Shevaroy, Kalrayan Hills, Chitteri, Mettur Hills.
Mettur is not only famous for beautiful hills but also Mettur dam which is the largest dam in South India built across River Cauvery. Mettur is also known for power generation. Palamalai which is attached to Biligiriranga hills merge with Western Ghats at Nilgiris. The famous BR Hills or Biliranga Hills which is situated in Karnataka connects Eastern Ghats and Western Ghats is famous for the Asian Elephant population. Male Mahadeshwara Hill is another famous hill in Karnataka. It is famous for temples that attract thousands of pilgrims every year.
The holy Tirumala hills are located along the Seshachalam Velikonda Range. The Palar River cuts through the ranges. Some of the other prominent hills ranges of the Eastern Ghats are Yeracud Hill station which is considered as King of Eastern Ghats is located in Shevaroy Hills. The Papi hills are distributed among Khammam Hills, East Godavari and West Godavari districts of Andhra Pradesh.
Flora and Fauna of Eastern Ghats
Update on coronavirus in India
The flora and fauna of the eastern Ghats have some endangered species. However due to human encroachment of these forests in Eastern Ghats  the animal population is decreasing. There are different varieties of mammals, reptiles, birds and amphibians present in the Eastern Ghats. Some of the rare species include, Jerdon's courser, grey slender loris, golden gecko, Indian giant squirrel, striped Hyena, Great Indian bustard, Indian pitta, mugger crocodile, green keelback and the list never ends. The eastern Ghats have many medicinal plants.
Among lizards are Indian Cameleon, Bengal Monitor,Blinking snake eye, rare ground geckoes, endemic, fossorial genera. Some of the  reptiles like Barkudia insularis, Barkudia melanosticta are found only in Eastern coastal plains in northern Andhra Pradesh and Odisha. There are different kinds of amphibians and snakes as well. Some of them are balloon frogs, bull frogs, tree frogs, beaked worm snakes,Indian reed snakes, green cat snakes  and the rare king cobra as well with many other varieties.
National Parks and Wildlife Sanctuaries/ Protected Areas
Like the Western Ghats even the Eastern Ghats is blessed with many  wildlife sanctuaries and national parks. The national parks and wildlife sanctuaries are rich in unique biodiversity features. Here is the list with location 
Vedanthangal Bird Sanctuary: Tamil Nadu
Simlipal National park, Odisha
Sathyamangalam Wildlife Sanctuary, Tamil Nadu
Sri Venkateswara National Park, Andhra Pradesh
Krishna Wildlife Sanctuary, Andhra Pradesh
Lakhari Valley Wildlife Sanctuary, Odisha
Hadgarh wildlife sanctuary Odisha
Kapilasa wildlife sanctuary, Odisha
Bhitarkanika National Park, Odisha
Cauvery Wildlife sanctuary Karnataka
Papikonda Wildlife Sanctuary, Andhra Pradesh
 And many more along with Reserves Nagarjuna-Srisailam tiger Reserve Andhra Pradesh and Telangana, Satkosia tiger reserve, Sunabeda tiger reserve both in Odisha.
Affiliate Disclosure:
If you make any purchase via a link on this site, I may receive a small commission with no added cost to you.