Coorg ---Kodagu
Quick facts
State: Karnataka
Country: India
District: Kodagu
Language: Kannada
Coorg also known as Kodagu is an important hill station in Karnataka, India. It is a district in Karnataka and famous for tourists places, coffee and lovely people. It is also famous for spices and madikeri is the headquarters of Kodagu district. Coorg is famous for the hospitality shown by the local residence and also for the endless hills and serene natural beauty all around.
.
Coorg is located in the eastern slopes of Western Ghats and is surrounded by Hassan district, Mysore District, Dakshina Kannada district of Karnataka and  Kasaragod, Kannur and Wayanad districts of Kerala.  The official name is Kodagu but it is also called by its anglicized name as Coorg. Surrounded by serene natural beauty, hills, waterfalls, Wild Life Sanctuaries, greenery all round and coffee plantations make it a Scotland of India

Climate of Coorg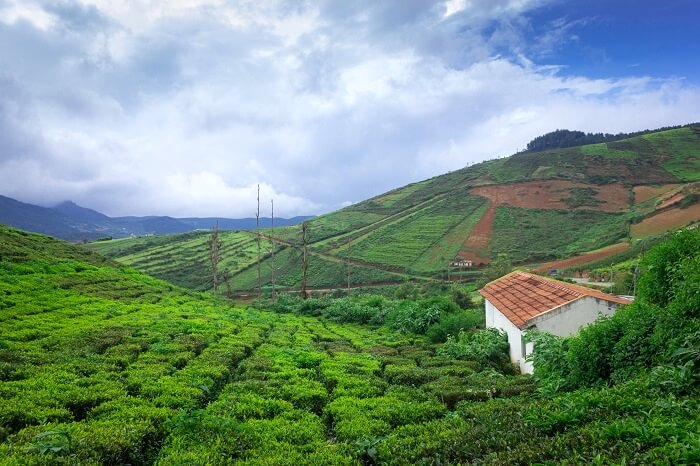 Climate:
Coorg is filled with tourists throughout the year because of the wonderful climatic conditions.
Summers are from March to May. Maximum temperature goes up to 32o c. Summer days are bright and pleasant with little chill in the night. Monsoon seasons start from June and ends by September.
The place receives heavy rainfall and the temperature hovers around 30o c.
Winter months are from December to March where the night temperature dips to 11o c. Coorg is a touristic place all through the year however October to May is the best time to visit. If you are visiting during monsoon seasons beware of leeches.
Best time to visit
Coorg can be visited throughout the year due to good climatic conditions. However March to May and October to January are considered as best time to visit.
Tourists places in Coorg
Abbey Falls: Located at 8Kms from Madikeri, Abbey falls in an important tourist place in kodagu or Coorg. The waterfall is open to tourists from 9am-5pm every day. Abbey falls is located between private coffee plantations and spice estates. The water that gushes and falls from 70 feet height is of river Kaveri.
The aroma from the spice and coffee plantations and mesmerizing Abbey waterfall in between these plantations makes it a perfect place to visit and spend quality time in the fall. The best time to visit the water fall is immediately after monsoon season that is October or November.
The water level would be high and gives tourists a wonderful experience. Some interesting fact of the fall is that one has to climb down around 100 steps to reach the nearest point. It was also called as Jessi falls a name given after the wife of British officer. There is a beautiful hanging bridge in front of wall. 

Nagarhole National Park: Nagarhole national park also known as Rajiv Gandhi is an important tourist's destination in Kodagu district of Karnataka India. Nagarhole is a Kannada word which means Nagar means snake and Hole means river. It is a part of National Biosphere Reserve.
The National Park is located at the foothills of the Western Ghats is close to two hour drive from Coorg. It is an important tiger reserve after Bandipur National Park. The park is rich in flora and fauna. Some of the fauna found here are Tiger, elephants, deer, Gaur and Indian Leopards. If are lucky then you can spot either Panther or Tiger.
Tadiandamol:  It is the highest peak in Kodagu district of Karnataka, India. It is also the third highest peak in Karnataka after Mullayangiri and Kudremukh. It is located in Western Ghats with an elevation of 1748 m.
It is famous for adventures activities and trekking. It is also spelt as Thadiyandamol Peak. As the peak is located in the Western Ghats it is very rich in Flora and Fauna and Shola Forest can be seen from here. The best season to climb is winter season and Summer season.

Bylakoppe:  Another important tourists place near Coorg is Bylakoppe. It is located in Mysore district of Karnataka, India. It is close to 1 hour drive from Coorg. The place is famous for Tibet settlements and it is the second largest Tibet settlement outside Tibet in the world after Dharamshala.
The famous monastery called as Namdroling Monastery is built in typical Tibetan style of architecture. It is the main tourist's attraction in Bylakoppe. The town is mainly in habituated by Tibetan's and the government of India has built many schools, colleges, health care hospitals and provide free education to children. As it is a small town people and walk all around the town to feel the beauty of the town.
Honnamana Kere: It is located in Coorg, Karnataka, India. Kere is a Kannada word which means Lake. Honnamana Kere is around 6Km from Somwarpet of Coorg. Special pooja is performed to the lake during Gowri festival.
Bagina which consists of all eatables items and sacred belongings of Goddess is offered to the lake. The lake is surrounded by beautiful natural scenery of cliffs, hills and coffee estate. It remains pleasant through out the year and certainly one can enjoy the beauty of the lake and of course the nature surrounding the lake.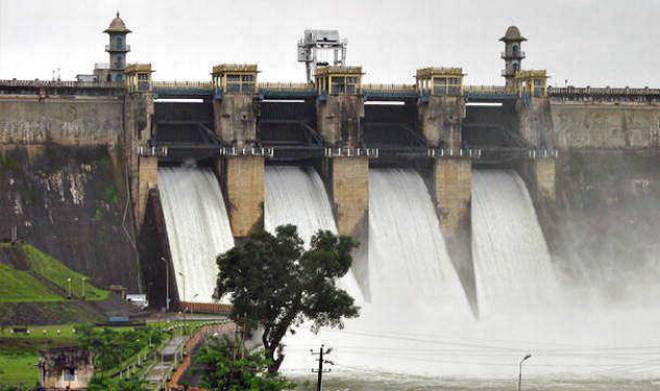 Mallali falls: It is located in the Northern Region of Kodagu District of Karnataka, India. It flows deep in the thick forest at Pushpagiri Hills. The water falls is located around 45 Km from Madikeri and 28 Km from Somwarpet.
It is believed that Mallai water fall flows through Kukke Subramanya (a holy place in Karnataka) and Netravathi River in Uppinagadi and forms  a Sangam (mixing of two or more rivers). This later falls in Arabian Sea at Mangalore.  The best time to visit is from July to December when water level is high. It is around 1.5 hr drive from Abbey falls.
Harangi Reservoir: The Reservoir is located near Hudgur village in Kodagu district of Karnataka India. It is around 35 Kilometres from Madikeri and around 10 kilometres from Kushalnagar.
The dam is built across river Harangi which is a tributary to Kaveri River. Harangi orginates from Pusphagiri hills joins river Kaveri near Kudige in Somwarpet Taluk. It is a treat to eyes to watch during monsoon season and when the gates are opened.

Kumara Paravatha: Western Ghats and Coorg is surrounded by beautiful hills to do trekking. Kumara Paravatha also known as Pushpagiri is the second highest peak in kodagu and fourth highest peak in Karnataka. Parvatha is a Kannada word which means Hill. It is located in the northern part of Kodagu district. It is at a distance of 36 Kilometres from Somwarpet and 1.5 kilometres from Kumaralli. Doing trekking is little tough, trekking can be done from the base Bhagati which is around 10Km.
Another route for trekking is from the Western entrance from Kukke Subramanya which is located in Dakshina Kannada district of Karnataka, India. The eastern entrance can be reached from Beedehalli via Heggademane temple. Leeches are the major problem for the trekkers here. It is advisable to cover your legs while doing trekking. Some parts of the hill are very steep and it looks almost like a vertical straight line to climb. On your way back you can visit Kukke Subramanya temple and climb down.

Pushpagiri Wildlife Sanctuary: It is one of the most important bird sanctuary located in Somwarpet Taluk of Kodagu district of Karnataka India. It is home for some endangered birds. This wild life sanctuary was established in the year 1987 and has been proposed to be one of the World Heritage Sites.
The sanctuary has steep terrain and waterfalls. Kumara parvatha is the highest peak of this sanctuary. The Sanctuary has Kukke Subramanya Forest range on one side and Bisle reserve forest on the other side. Most part of the sanctuary is covered with thick forest. Mallalai water fall and Kote Abbe waterfalls are located within the sanctuary.
Some of the animals which can be seen are spotted Deer, Giant Flying, and Indian Hare, Stripe necked mongoose, Brown Palm Civet, Asian Elephant, Lion Tailed Macaque and many more. The sanctuary is famous for endangered birds, some of the birds that one can witness are Nilgiri Flycatcher, Nilgiri Wood pigeon, Grey Headed Bulbul, small sunbird, Malabar grey, Hornbill and many more. The sanctuary is open from morning 6am to evening 6pm. since the sanctuary is located deep inside the forest it is advisable to go with a guide. Best time to visit sanctuary is from November to March.

Coffee Plantations: When you visit Coorg never forget to visit the Coffee plantations. The aroma of coffee in these plantations just sucks you inside the plantations for hours. Also you can also get complete information on different varieties of coffee beans and how it is cultivated, harvested and processed in to fine coffee powder.
Brahmagiri Peak: Brahmagiri Peak is at a height of 1608m. it is located at the border of Coorg in Karnataka, India in the north and Wayanad district of Kerala in the South. The wildlife Sanctuary in Brahmagiri is named after the highest point Brahmagiri point. Brahmagiri is about 60 Km from Coorg.
It is an important tourist destination mainly for trekking. If the tourists start from Kerala then they have to start from Tirunelli and if you plan to do from Karnataka then they have to start from Irrupu falls. Trekkers need to take permission from Range Forest Officer at Srimangala. The best time to do trekking here is from November to March.
Other than doing trekking one can also visit many tourists' places like Thirunelli temple of Lord Vishnu, Iruppu falls, Pakshipathalam. Thirunelli temple is also known as Dakshina Kasi.

Flora and Fauna in Coorg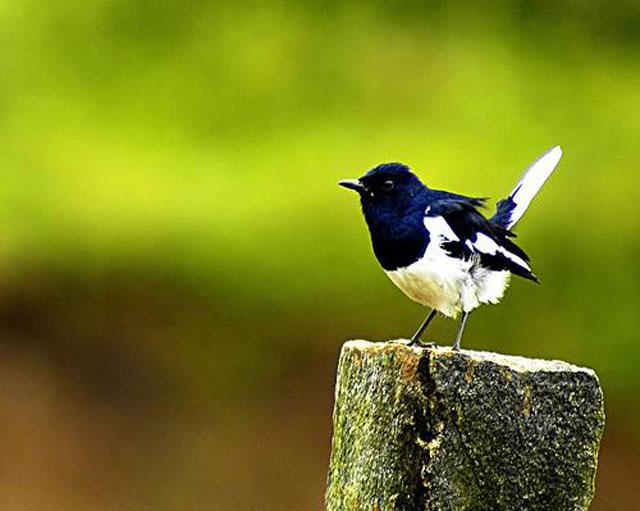 Flora and Fauna: Coorg is a very important tourists place. It is such a beautiful place that no one would like to give a miss to this nature's paradise. As it is located in Western Ghats one can see varieties of flora and Fauna. It has three important wildlife sanctuaries and one national park which make Coorg a most beautiful and rich place for flora and fauna. The wild life sanctuaries are Brahmagiri, Talakaveri, Pusphagiri wildlife sanctuary and Nagarhole National park.
Coorg has different types of vegetation like Evergreen forest, moist deciduous forest and dry deciduous forest. Because of the varieties in the vegetation one can witness different flora and fauna in Coorg. Nagarhole National Park is an important park is home for Asiatic elephants, tiger, leopard, sloth bear, Indian giant flying squirrel. It also has many species of birds like Indian peafowl, Eagle, White backed vulture. There are in total 270 species of birds in Nagarhole National Park.
The flora of the Coorg includes Mesua, Toona ciliata, Chukrasia tabularis, Black Dammer and varieties of roses. One can also see sandalwood tree and teak wood tree in Kodagu. The diversity in flora and fauna in Coorg is one of the best and cannot match to any other place in India. The varieties in animal and plant species make Coorg a hot tourist spot in India.

How to Reach Coorg
Coorg is very well connected to different parts of Karnataka.
By air: The nearest airport to Coorg is Mangalore International airport which is at a distance of around 140 Kms. The next airport is the Mysore Airport which is at a distance of around 120 kms. From here one can take a cab and drive down to the place.
By Rail: Coorg does not a railway station of its own. The nearest railway station is Mysore or Bangalore. Bangalore is at a distance of around 265 kms. From both these places one can take a cab or even bus to the place.
By Road: Coorg is well connected from the major cities of South India. Both government and private buses are available at regular intervals.
One can also fly to either Bangalore or Mangalore and then take a cab from there. Distance from major cities is
Mysore-120Km
Mangalore—140 Km
Bangalore-265 Km,
Hassan-105 Km
Kozikode-185 km.
Ooty- 240 kms
The bus journey from Mysore to Coorg is very thrilling and encouraging. It would be good if the tourist travel till Mysore and then take a bus or cab from Mysore to Coorg to enjoy the road journey.
Update on coronavirus in India
Affiliate Disclosure:
If you make any purchase via a link on this site, I may receive a small commission with no added cost to you.