Kanha National Park
Kanha National Park: 
State:  Madhya Pradesh
Country: India
Famous for:. Royal Bengal Tigers, Indian Leopards, Sloth bears
Area: 940 square kilometres.
Best time to visit:  November  to March
Introduction:
Kanha National Park or Tiger Reserve is one of the most beautiful and largest National Parks located in  Madhya Pradesh, India.  Earlier it was established as Banjar Valley sanctuary in 1935, later was established as National Park on 1st June 1955 and was designated as Tiger Reserve in 1973.
The national park is known for well maintained wildlife sanctuaries in India. It is home for around 1000 species of flowering plants and around 300 species of birds and also for varieties of wild animals along with Bengal Tiger.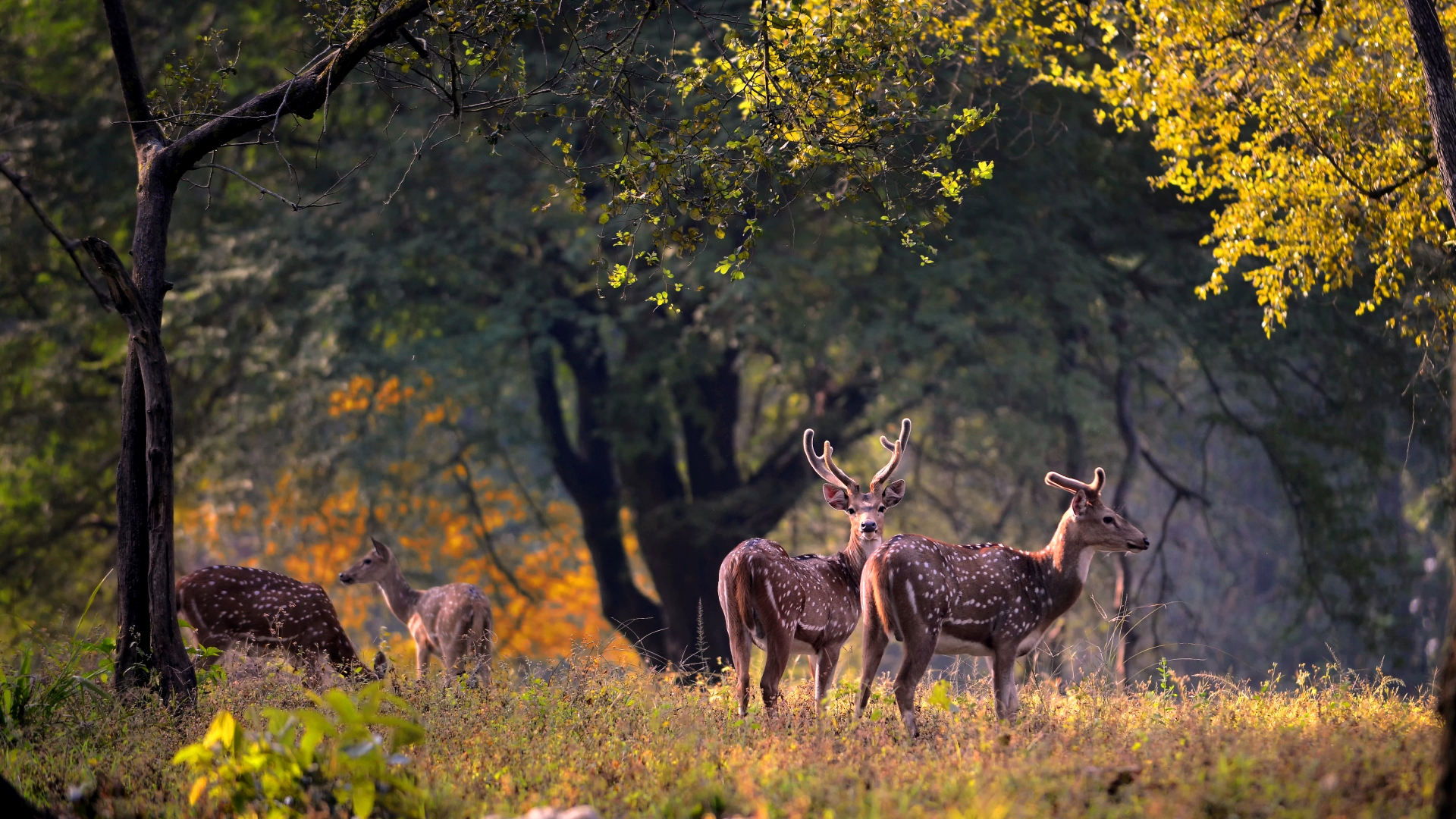 The park is not only famous for having Bengal Tigers but also famous for protecting Barasingha from extinction. The park is divided into two separate protected areas Hallon and Banjar of 250 and 300 square kilometres each. Further the park is divided into  six ranges namely Kisli, Kanha, Sarhi, Mukki in te western block and Bhaisanghat and Supkar in the eastern block. These two are closed to the public.
Read about Ranthambore National Park here
Geography of Kanha National Park
Kanha National Park covers an area of 940 square kilometres and lies between Mandla and Balaghat district in Madhya Pradesh. If we include the buffer zone then it is 1,067 square kilometres. The neighbouring Phen sanctuary which is 110 square kilometres also forms part of the Kanha National Park. The tiger reserve is spread over the confluence of Maikal Satpura range. Due to the presence of Sal trees the park is never dried even during summers.
The park is cradled on the eastern part of Satpura range. The Halon river valley and the Banjar river valley are the most important water sources to the park. With a tropical type of climate summers are very hot and the maximum temperature may reach up to 45 degree celsius. During monsoon season the place receives heavy rainfall and in winters the minimum temperature may go sub zero.
Best time to visit the park
Kanha National park remains closed during the monsoon season from July to September. The park is open to visitors from 15th October to 30th June. The best time to visit the park is from October to March before the start of summer season. This period of time is best for bird watching. From  March to May most of vegetation at Kanha gets dried up and it is relatively easy for tiger sightseeing.
One of the most important features of the national park is the Safari to see the Bengal tigers. The park offers Jeep Safari, Elephant Safari, nature trails and cycling. Jeep Safari is the most suitable. The open Jeep Safari is one of the best to enjoy the lush green thick forest along with seeing wild animals. Along with the tourists the Jeep safari is accompanied by the trained personnel from the park. The park is divided into four zones for the safari namely Kisli, Mukki, Kanha and Sarhi.
Jeep Safari: Open Jeep Safari is best for small families. A well trained official will be accompanied with the tourists in the Jeep safari. It has to follow the fixed path and has to come back at the fixed time. One can take two rides of Jeep Safari on the same day. Jeep Safari is available in the morning and in the afternoon.
Elephant Safari: The advantage of elephant safari is that tourists can visit the places in which Jeep safari is not accessible. One can book for a full day elephant safari but that is very expensive. 
Vehicles Permitted to enter inside the national park in each shift:
The park remains open for public from 16th October to 30th June.
Morning safari: From 16th October to 15th February
Sunrise to 11 am and Afternoon from 2 pm to 5 pm
From 16th February to June
Morning: Sunrise to 11 am and afternoon 3 pm to 5 pm
The tourists need to submit any identity proof for booking the safari. Safari is closed every Wednesday afternoon.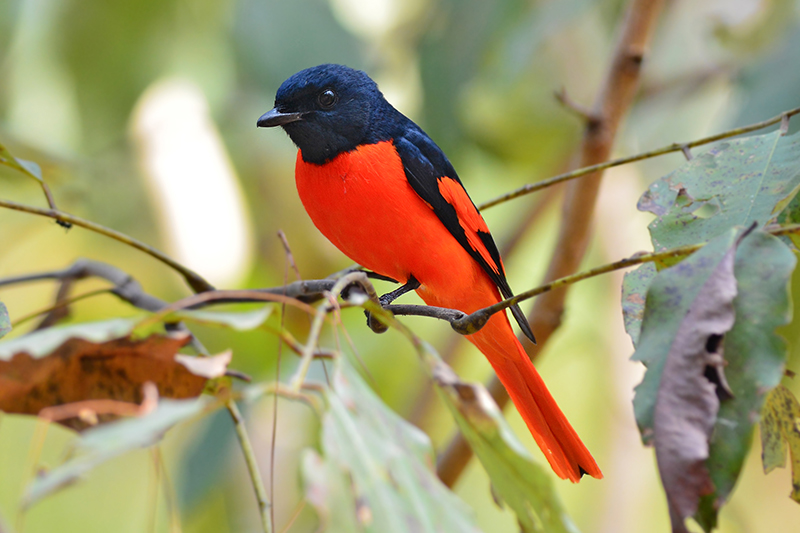 How to reach Kanha National Park
By Air: The nearest airport for the park is Jabalpur ( 160 Km), Raipur (250 Km) and Nagpur( 270 Km). Jabalpur airport has daily flights from major cities of India.
By Road: Kanha is well connected by road from Jabalpur, Raipur, Nagpur, Mukki and Bhilai. One can reach any of these places and either take a cab or take a bus to reach Kanha National park. Public and private buses operate by connecting the park to major cities.
By Railways: Gondia and Jabalpur are the nearest railway stations to Kanha National Park. From Jabalpur one can take a taxi and travel through mandla.
There are three gates for entrance to the park. The kanha/kisli gate can be accessed by Jabalpur route and stops at village khatia which is a buffer area. The second gate is at Mukki and the third gate is at Sarhi.
History of Kanha National Park
Originally the Kanha National Park was part of Gondwanas or the land of Gonds. It was inhabited by two major tribes known as Gonds and Baigas who are still present on the outskirts of the park. These tribes practiced shifting cultivation and were mainly dependent on forest produce and also for grazing their domestic animals like cows, goats etc.
In a major step to protect nature and the forest the government in the year 1862 established first forest management rules in which it was stated that cutting of trees like Sal, Teak, Shisham and others were prohibited and was against the law. Further in 1879 the park was declared as a reserve forest and with the introduction of Rudyard Kipling's  imaginations for "The Jungle book" stories the forest of Kanha and Pench further became more famous.
By 1933 the forest was declared as a sanctuary but between 1947-51 the saddest part of the history of kanha was the killing of 30 tigers by the king of Vijayanagaram. Due to the fear of extinction of Barasingha the forest authorities worked very hard to protect and save Barasingha in 1970.
They were very successful in their attempt and the species took a huge leap from 66 to 400-500 range in 1970. The park received a huge applause from all parts of the world and in 2000 the park received the best tourism friendly national park award.
Flora and Fauna
Kanha National Park is known for three different types of forest namely:
Moist Peninsular Sal Forest

Southern tropical moist mixed deciduous forest

Southern tropical dry deciduous mixed forest.
The National Park is home for more than 1000 different species of flora. The highlands of the forest are dry deciduous mixed forest and one can see bamboo on the slopes of the forest. The most popular Indian Ghost tree can also be seen in the dry deciduous area. Some of the most important flora found here are Sal, Tendu, Mahua, Bamboo, Lendia, Bija and many more. Apart from these there are other varieties like climbers and grass can also be seen.
Kanha National Park is famous for its diverse wild animals especially Bengal Tiger and Barasingha. Some of the most important mammals that are found in Kanha are Leopard, Tiger, Chital, Gaur, Langoor, Sloth bear, Wild dog and many more. There are around 30 different species of reptiles in Kanha. Some of them are Python, King Cobra, Lizards, Russell Viper,Chameleon and many more.
One can listen to different sounds from the beautiful birds that are in Kanha National park. The park has around 300 species of birds, mynas, Indian peafowl, Red jungle fowl,Steppe eagle, Malabar pied hornbill, racket tailed Drongo, Green bee eater, vultures, woodpeckers, pigeons and many more.
 Get in touch with us on Facebook pages. 
Affiliate Disclosure:
If you make any purchase via a link on this site, I may receive a small commission with no added cost to you.
As an Amazon Associate I earn a small commission from qualifying purchases. Other links on this site may lead to other companies that I am associated with