Sariska National Park
Sariska National Park:
Quick Facts:
Country: India
State: Rajasthan
Location: Alwar District
Area:  881 square kilometers
Established: 1979
Famous for: Tigers, leopards, striped hyena and many more
Best time to visit: October to May. The park remains closed during monsoon season.
Update on coronavirus in India
Sariska Tiger Reserve is located in Alwar district of Rajasthan, India. It was declared as a wildlife sanctuary in 1958. It was included in Project Tiger in 1978 and in 1982 it was declared as a National Park. The Sariska National Park spreads over an area of 881 square kilometers.

Nestled in the Aravalli range one can see a wide and unpredictable topography all around. It is also part of Khathiar -Gir dry deciduous forest region.
The park is vulnerable because of its rich mineral resources like copper.
Other than this Rajasthan has some of the other famous National Parks like Ranthambore National park, desert National park, Keoladeo National Park and Mukundara Hills National park. 
How to reach
Sariska National Park is easily accessible by air, rail and road.  The park is at a distance of around 106 km from Hinduan, 107 km from Jaipur and 220 km from Delhi. One can also reach Delhi and drive down from the capital city of India. It is around 5 hours drive from Delhi.
From Air: The nearest airport is the Jaipur Airport. The distance between the park and the airport is around 120 km which can be traveled either by cab or bus.
By Rail: Rail connectivity is very good for Sariska Tiger Reserve. The Alwar railway station is the nearest railway station from the park. It is at a distance of around 40 km from the park. There are direct trains to Alwar from most of the major cities of India.
By Road: The Sariska National Park is well connected through road from most of the major cities of India. Both private and government buses are available from all the major cities of Rajasthan.
Safari Timings
One of the best ways to experience the wildlife in the National Park is through a safari. The Sariska National Park offers two types of Safari- Jeep Safari and Canter Safari. 
Jeep Safari: The best way to explore the  Sariska National Park is through Jeep Safari. It is a close to 3 hours tour with an experienced guide. The trip carries 6 people at a time.
Canter Safari: It is another way of exploring the park in open vans called canters. It carries around 20 people and covers all the four zones of the park. The timings for the safari are : 
Morning: 6:30 am to 10am and Evening: 2:30 pm to 6pm. There can be slight change in the timings according to the seasons.
Read more about History of Rajasthan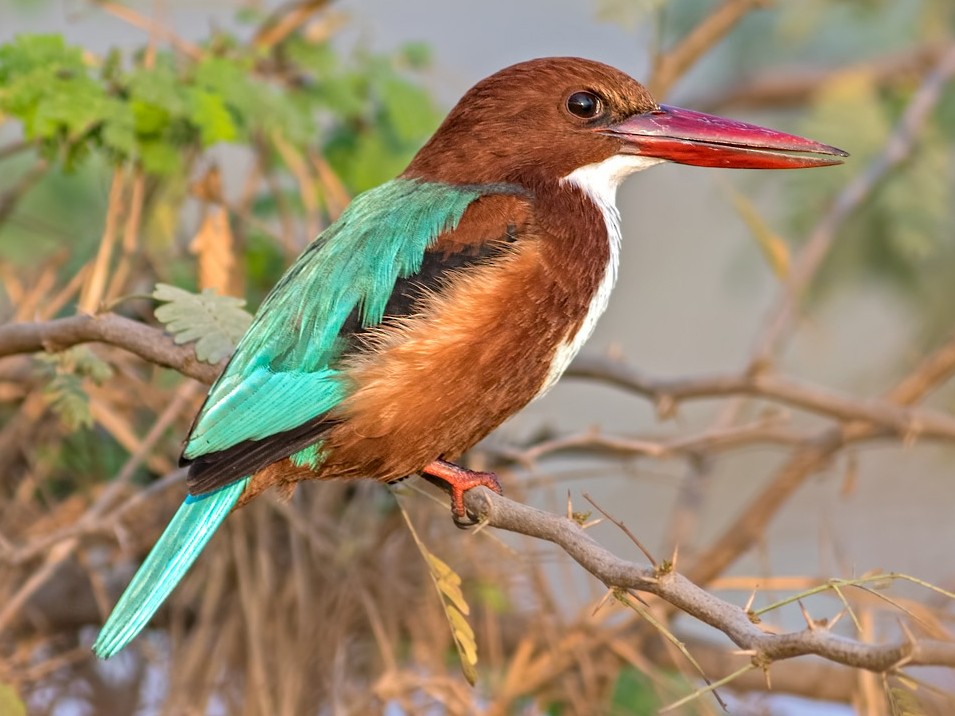 In order to avoid rush inside the park, the Sariska National Park is divided into three zones. Sariska Tiger Reserve has two gates namely Sariska Alwar Gate and Tehla Gate. Both the gates are at a very far distance from each other.  The most popular gate for Safari is Sariska Alwar gate.

Best time to visit
The best time to visit is from October to May. The park remains closed from July to September during the monsoon season. 
The park experiences three seasons: Summer, monsoon and winter season.
Summer season: Is from April to June. It is really hot during the day. The maximum temperature may hover around 45 degree Celsius. But there are high chances of spotting tigers during the summer season.
Read more about culture of Rajasthan
Monsoon season: It is from July to September. The park remains closed to visitors during monsoon season.
Winter season: It is from October to March. The average temperature hovers around 15 degree Celsius during this period. The minimum temperature may fall below 10 degree Celsius. One has to carry good woolen clothes if they are visiting during the winter season.
Flora and Fauna in Sariska National Park
Sariska Tiger Reserve consists of scrub thorn arid forests, dry deciduous forest, grassland and rocky hills. Sharp cliffs and narrow valleys of the Aravallis dominate the landscape of the Sariska National Park. 
Such a topography generally leads to growth of dense vegetation which consists of scrubby trees and bushes.  Rivers like  ruparel ,natni ka bara helps to form many perennial lakes like Siliserh Lake, some water streams and waterfalls 
Read more on Geography of India
The park is predominantly covered by Dhok and Khair. Some of the other trees that are in the Sariska National Park are dhak, gol, adusta, arjun, gugal and many more.
Lotus and water lilies are some of the important aquatic flowers found in the lakes and water bodies  of Sariska  National Park and the edges of the lakes are surrounded with Khus grass.
Read about Tourism in India
Fauna: 
Sariska is home to many wild animals like Bengal tiger, Indian leopard, Wild dog, Wild cat, striped hyena, Indian civet, Indian Hare, ruddy mongoose, Sambar deer, Chinkara, wild boar and many more.
Bird watchers can see some of the rare and beautiful birds like golden backed woodpecker, crested serpent eagle, grey partridge, white throated kingfisher, Indian peafowl, Indian eagle owl and many more. The Siliserh Lake which is located at the border of the park has a large crocodile population. 
In 2005 The government of Rajasthan along with the government of India and wildlife planned for reintroduction of tigers to the park.  By 2008 two tigers from Ranthambore National Park were relocated to Sariska National Park. In 2009 another female tiger was relocated to Sariska National Park. As of 2020 the population of Tigers have risen to 20 in the Park.
Places of Interest near the park
Kankwadi Fort: It is located in the Sariska National Park. The fort was founded by Jai Singh who was popularly known as Maharaja Sawai Jai Singh. Later a palace was built by Pratap Singh Prabhakara who was a Kachwaha Rajput. He was the founder of Alwar state princely state in 1770 AD. The fort remains open from October till July end. One can take a Jeep from the forest office and visit the fort.
Read more about Indian Dynasties
Sariska palace: It used to be a royal hunting lodge for the Maharajas of Alwar.  The palace has huge lawns and antique furniture. It is one of the most important places to visit in the sariska tiger reserve.
Neelkanth temple: It is a Hindu temple dedicated to lord Shiva. It is an ancient temple on the isolated hills near the sariska tiger reserve. It was probably built between the 6th to 9th century. The temple has beautiful sculptures and carvings all around the temple similar to Khajuraho temples. 
Pandupole: It is a famous tourist spot in Sariska Tiger Reserve. The place has a mythological significance. The main attraction of the place is the waterfall and the Hanuman temple. The place is filled with langurs, peafowl, spurfowl and a lot of trees. On the way one can see Karnakabas Lake, Brahmanth and Kalighati Chauki.
Read more about different Monuments in India
Bhangarh Fort: It was built in the 16th century by Raja Bhagwant Das of Kachhwaha ruler to his younger son Madho Singh. The fort is at the foot of the hills on a sloping terrain and is located on the border of Sariska tiger Reserve. Along with the main gate there are four more main points for entry to the fort are Lahori gate, Delhi gate, Phulbari gate and Ajmeri gate.
Siliserh Lake: Spread over an area of 7 kms this is one of the most important tourist spots near the Sariska National Park. It is around 13 kms from Alwar city. Maharao Raja Sawai Viney Singh built a huge bandh for this lake.
Other than these places one can also plan to visit Delhi, Agra, Jaipur which is not very far off.
Do share your experience with us by clicking the link here
Affiliate Disclosure:
If you make any purchase via a link on this site, I may receive a small commission with no added cost to you.