Satpura National Park
Satpura National Park
Country: India
State: Madhya Pradesh
Best time to visit: October  to April
Core zone closed : From 1st July to 30th September
Established in the year: 1981
Safari timings: Morning 6:30 am to 11 am, Evening: 3:30 pm to 5 pm, full day 6:30 am to 5 pm
Update on coronavirus in India
Satpura National Park also called as Satpura Tiger Reserve is located in  Hoshangabad District of Madhya Pradesh, India.  The national park got its name from the beautiful Satpura range. Satpura is a  sanskrit word which means seven mountains. Although in 1862 the place was first explored by Captain  James Forsyth while he was searching for Tantia tope,  it was established  only in 1981.
Spread over an area of 524 square kilometres, the Satpura National park along with Bori and Pachamarhi wildlife sanctuaries play a crucial part to  the ecosystem of India. Being  home for several endangered species, the park is rich in biodiversity with a wide range of flora and fauna which includes mammals, birds, reptiles and various types of plants.
Climate at Satpura National Park
Satpura National Park is located in Satpura range which lies in the central part of India. Due to the topography by default moderate weather conditions prevail in the central part of India.
Summer Season : The summer season is from March to June where the maximum temperature hovers around 40 degree celsius. May and June are peak summer months.
July to September : They are the monsoon months. Satpura experiences an average rainfall of around 1400 mm. Denwa river is the lifeline of the park and Tawa dam has been built on this river.
November to February: They are the winter months. The minimum temperature hovers around  4 degree celsius at night.
Best time to Visit
Best time to visit:
The core zone in the park remains closed from 16th June to 30th September. The best time to visit the park is from October to April where the weather is good to walk around.
How to Reach Satpura National Park
By Air: Airport of Bhopal city which is around 180 kms is the nearest to the park and is well connected to most of the major cities in India. Other options to reach by air are Jabalpur airport (250 kms), Indore airport (320 kms) and Nagpur airport (340 kms).
By Rail:  Satpura Tiger Reserve is well connected through railways. The nearest railway stations to Satpura are Itarsi, Sohagpur, Pipariya and Hoshangabad where Itarsi is the largest railway junction and is well connected from all parts of the country. Pipariya is around 50 kms from the park. From the railway station one can take either bus or cab to reach the place.
By Road: Satpura National Park is well connected through roads from most of the major cities. Bhopal is around 180 kms, Jabalpur is around 360 kms and Nagpur is around 260 kms. Both private and government run buses are available from all the major bus stands from these cities. 
Flora and Fauna in the park
Due to the varied climatic conditions , Satpura National Park is rich in biodiversity. One can see some rare plants in this part of the country. The park is blessed with over 1300 different species of plants  in which around 62 tree species, 30 small species, 58 shrubs, 32 climber species,64 grass species. There are also many medicinal and endemic plants in the park. 
Some of the common trees that are grown in the higher altitudes of moist deciduous forest are Mangifera Indica, Ficus species and many more. Some of the major trees that can be seen here are teak, sal, tendu, Mahua, bel with dense thick bamboo all around.

Both Satpura and Pachmarhi  are rich in bryophytes and fern families.  The Bryophytes have around 83 different species of plants. Saal, which is the most common and prominent tree, is grown mostly in the Pachmarhi plateau. Some of the other rare plants that can be seen here are Psilotum, Lycopodium, Osmunda, Cyathea and some other plants. Satpura is truly blessed with rich varieties of plant species which is a treat to the eyes of the visitor.
Satpura National Park has a unique ecosystem. One can see a diversified wild animals which may be present in any other national parks. The wild animals present here are spotted Deer, tigers, Indian Bison, leopards, langurs and many more.
The park is home for around 50 mammal species, 250 bird species, 30 reptile species and 50 butterfly species.  Some of the popular animals that are present here are tigers, hyena, wild boar, wild bison, Wild dog, four Horned antelopes, Marsh crocodiles, Indian Giant squirrel, Flying squirrel, Black buck, porcupine and many more.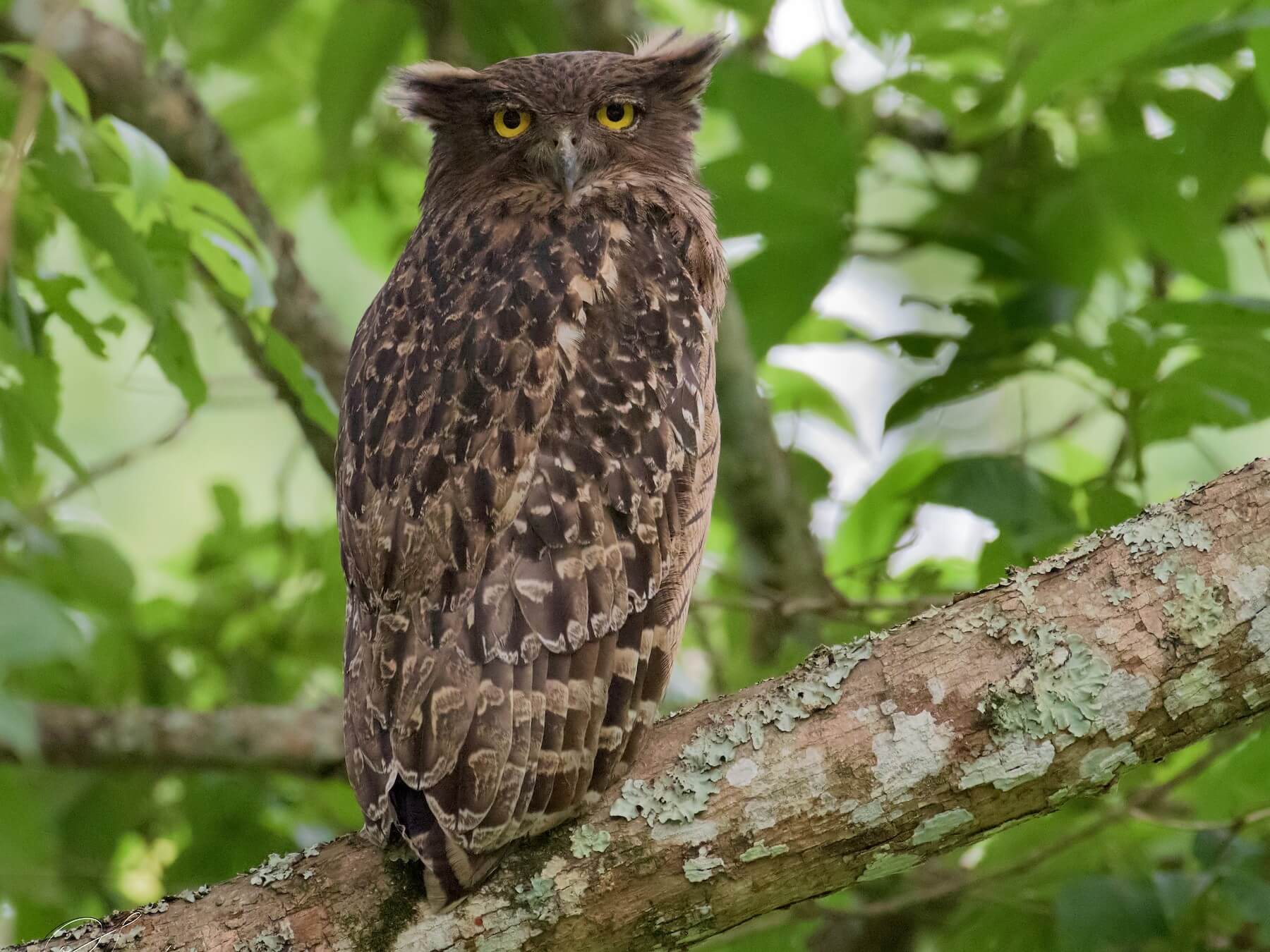 There are many bird species. Bird  watching is a very important activity in Satpura national park. Some of the birds that can be seen here are Black eagle, Paradise Fly Catcher, Malabar whistling Thrush, Serpent eagle, Wooly necked stork, Indian roller, Brown fish owl,  Honey Buzzard, Malabar pied Hornbill, Egrets family,  red headed vulture, Indian Pond Heron, Hawk eagle,Whistling teal, White ibis, peafowl  and many more.
The flora and fauna in the Satpura National Park is varied and has a wide range due to the ecosystem. 
Safari Timings
Satpura National park has five entrance gates namely Madhai Gate from Madhai village, Jamani Gate for Jamani Dev Buffer zone and Paraspani entrance gate to visit Paraspani zone, Panaarpani and Bheemkund entrance gate. Madhai and Panaarpani  are the core zone and the others Jamani and Paraspani are buffer zones. Safari tickets can be booked at the entrance of the gate.
In the Madhai zone only 30 vehicles are allowed for both morning and afternoon rides. One can enjoy Jeep, boat or elephant safari. In any jeep safari only 8 persons are allowed which includes one driver and one guide. Apart from jeep and elephant rides there is boasting on Denwa river. One can really enjoy the lush green forest all around
Jeep Safari Timings:
Morning 6:30 am to 11 am
Evening: 3:30 pm to 5 pm
Full day safari: 6:30 am to 5 pm
Elephant safari: 7 am to 11 am
Places of interest
Pachmarhi: Located at a distance of around 90 kms from the Satpura National park is a very important tourist destination near the park. It is a hill station and is part of Satpura Biosphere Reserve. The place has a lot of cave paintings in the forests which are very old.
Pench National park: It is a popular National park located at a distance of around 240 kms from Satpura National park. This park is famous for tigers, Sambar, Gaur and many more.
Bhimbetka Rock shelters:  Just at a distance of 100 kms from the Satpura National park is this beautiful archaeological site which is dated around the Paleolithic period. Over 700 rock shelters have been discovered which are spread over 10 kms.
Nauradehi Wildlife sanctuary. It is the largest wildlife sanctuary in Madhya Pradesh. It is at a distance of around 215 kms from Satpura National Park. It is a part of 5500 square km of  forested landscape Indian wolf, a  keystone species, can be seen here along with Bengal tiger, Indian leopard, hyena, Mugger crocodile and many more. 
Bee Falls: It is the most popular waterfall in Pachmarhi. The 35 metres cascading falls is the natural perennial water stream. This beautiful waterfall  which is locally known as Jamuna Prapat gives a milky appearance while falling down.
Pandav Caves: It is a group of small five caves on a small hillock in Pachmarhi. According to archaeological evidence the caves were constructed by buddhists monks in the 1st century. It is also believed that the pandavas along with their wife spent some time in exile here.
Mahadeo Hills: These hills are located in the northern part of Satpura range. Narmada river flows to the north of the hills. There is a temple of Lord Shiva near the river. Another important place to visit is near the Satpura National Park.
Affiliate Disclosure:
If you make any purchase via a link on this site, I may receive a small commission with no added cost to you.