Mount Abu
Mount Abu:
Quick Facts:
Country: India
State: Rajasthan
District: Sirohi
Elevation: 1,220 m
Mount Abu is the beautiful serene hill station in the Aravali Range in Sirohi District Rajasthan, India. It can be visited throughout the year and is one of the most important and beautiful Hill stations in India. It is located at an elevation of 1220 meters above sea level. Guru Shikhar  is the highest peak in the Aravali Range at 1722 m above sea level.  The mountains form a rocky plateau 22 kms long by 9 km wide.
Update on coronavirus in India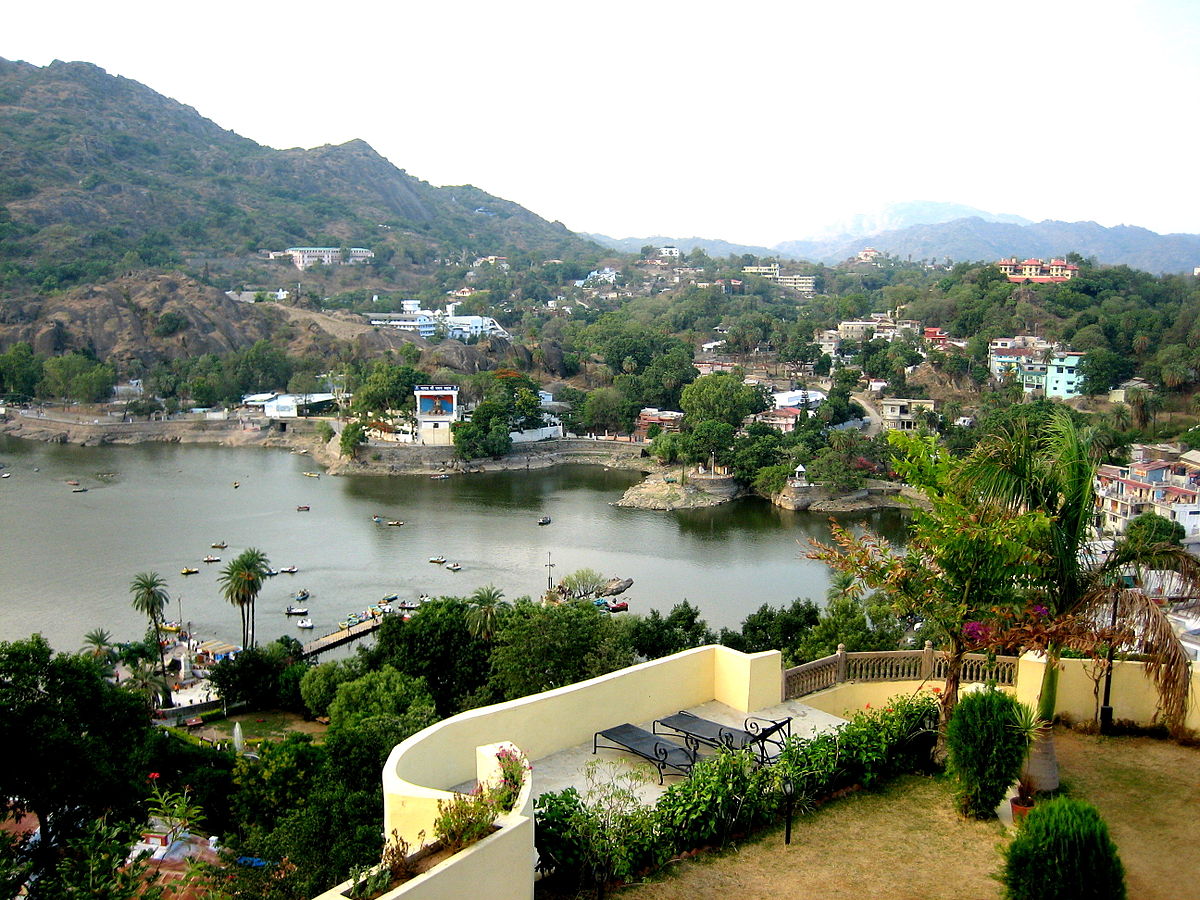 Climate/Seasons in Mount Abu
Summer season: Summer season is from mid April to mid June.  The maximum temperature hovers around 34 degree Celsius.  May month is the peak summer season in Mount Abu. 
Monsoon season:  From July to September is the monsoon season. Due to the geographical conditions it rains during the peak monsoon season in Mount Abu.  The maximum temperature hovers around 30 degree Celsius during this period. 
Winter season: From November  to February is the winter season. Night temperature hovers around 3 to 10 degree Celsius and the day temperature hovers around 20 degree Celsius. It is one of the best periods to visit this place. 
How to reach
By Air: The nearest airport is located at Udaipur which is around 170 km from Mount Abu. From there one can either opt to take a bus or drive down in a cab. Otherwise one can fly to Ahmedabad which is around 220 Km from Mount Abu and also has more domestic and international flight connectivity.
By Rail:  Abu Road Railway station is the nearest Railway Station which is around 25 km. Abu Road is on the railway line from Ahmedabad to Marwar Junction. One can take cabs or taxis which are available on Abu road.
By Road:  Mount Abu has well connected road service. National Highway 14 is located at a distance of around 24 km from Mount Abu. Distance between from some of the major cities
Udaipur to Mount Abu– Around 160 Km
Jaipur to Mount Abu– Around 490 Km
Delhi to Mount Abu– Around 760 Km
Ahmedabad to Mount Abu– Around 225 Km
History of Mount Abu
During the ancient period Mount Abu was known as Arubhudaanchal. The mountain was considered holy and was the abode of many saints during the ancient period. This place has a deep rooted history in the Indian Mythology.  It is believed that the God and Goddess of Hindu religion used to visit this hill. It is further believed that sage Vashistha performed yagna here to create four Rajput clans named as Agnikula. 
The mountain range became very unstable and led to frequent tremors due to the birth of four Agnikula Rajput clans. To stop the tremors and make it stable it is believed that Lord Shiva helped the place by keeping his big toe on the sacred Achalgarh. Thus the peak of Mount Abu came to be known as Guru Shikhar. Gaumukh which is the ashram of sage Vashistha is a popular place in Mount Abu.
Another ancient story is that a serpent named Arbhuda saved the life of the Nandi. After this incident the place came to be known as Arbudaranya. 
Due to the dense forest and the topography  Mount Abu was mostly ruled by the local rulers. There is no actual information about the history of Mount Abu. In 1311 A.D. Mount Abu was conquered by Rao Lumba of the Deora Chauhan Dynasty thus came to an end of Parmars dynasty.
They continued to rule for more than a century and later shifted the capital to Chandravati. Again in 1405 AD Chandravati was destroyed which forced the rulers to shift the capital to Sirohi. Rao Shashmal of Deora Dynasty continued to rule the region till 1405.
Places to Visit in Mount Abu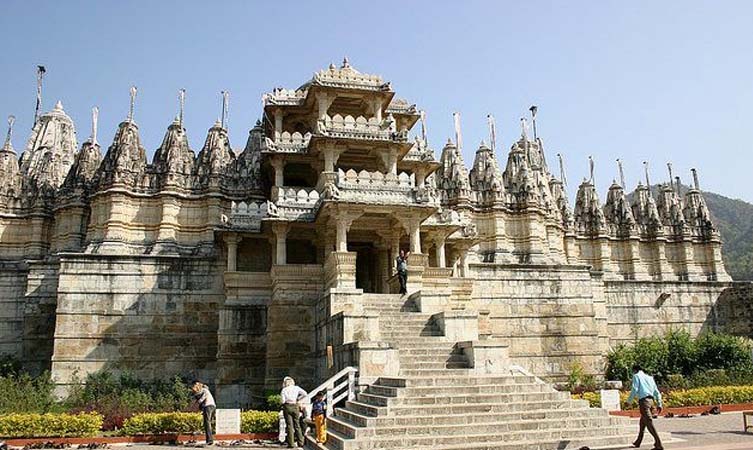 Mount Abu has many interesting places to visit. Here are some of the best places to visit in Mount Abu
Dilwara temple: 
Dilwara temples are a group of temples of Svetambara sect. It is located around 3 kilometers from Mount Abu in Sirohi District. It was built between the 11th and 13th century by Bhima Shah and designed by Vastupala.  The temple is famous for its exceptional architecture and marble carving.  The temple is built in Maru Gurjara Architecture. The temple consists of five small temples. They are : 
Vimal Vasahi temple which is dedicated to first Tirthankara ( Rishabhadeva)
Luna Vasahi dedicated to 22nd Tirthankara( Shri Neminatha)
Pittalhar dedicated to first Tirthankara ( Shri Adinatha)
Parshvanath dedicated to the 23rd Tirthankara ( Shri Parshvanatha)
Mahavir Swami dedicated to last Jain Tirthankara ( Shri Mahavir Swami)
The temple is open on all days from 6 am to 12 noon ( Jain devotees)  12noon to 5 pm ( tourists)
Also check tourism in other states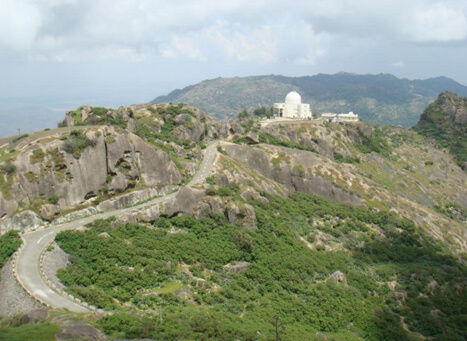 Guru Shikhar:
Guru Shikhar is the highest point in Aravali ranges and is a peak in Arbuda Mountains. Located at a height of 1772 meters one can enjoy the beautiful view of Mount Abu from this peak.
The place is famous for the temple of Guru Dattatreya who is  the reincarnation of Hindu Gods Brahma, Vishnu and Shiva. Some of the other important temples that are located are Chamundi temple, Shiva temple and Meera temple.
Achalgarh Fort:
The fort is situated around 11 kilometers to the North of Mount Abu. It was originally  built by the Paramara dynasty. Later it was reconstructed and reformed by Maharana Kumbha of Mewar kingdom.
He later named the fort as Achalagarh. The fort is in ruins now. The first gate to the fort is known as Hanumanpol is the entrance to the lower fort and the champapol is the second gate which is the entrance to the inner fort.
There is a famous Shiv temple known as Achaleshwar Mahadev temple and Mandakini lake just outside the fort. In this temple the toe of the Lord Shiva is worshiped along with Nandi which is also located there.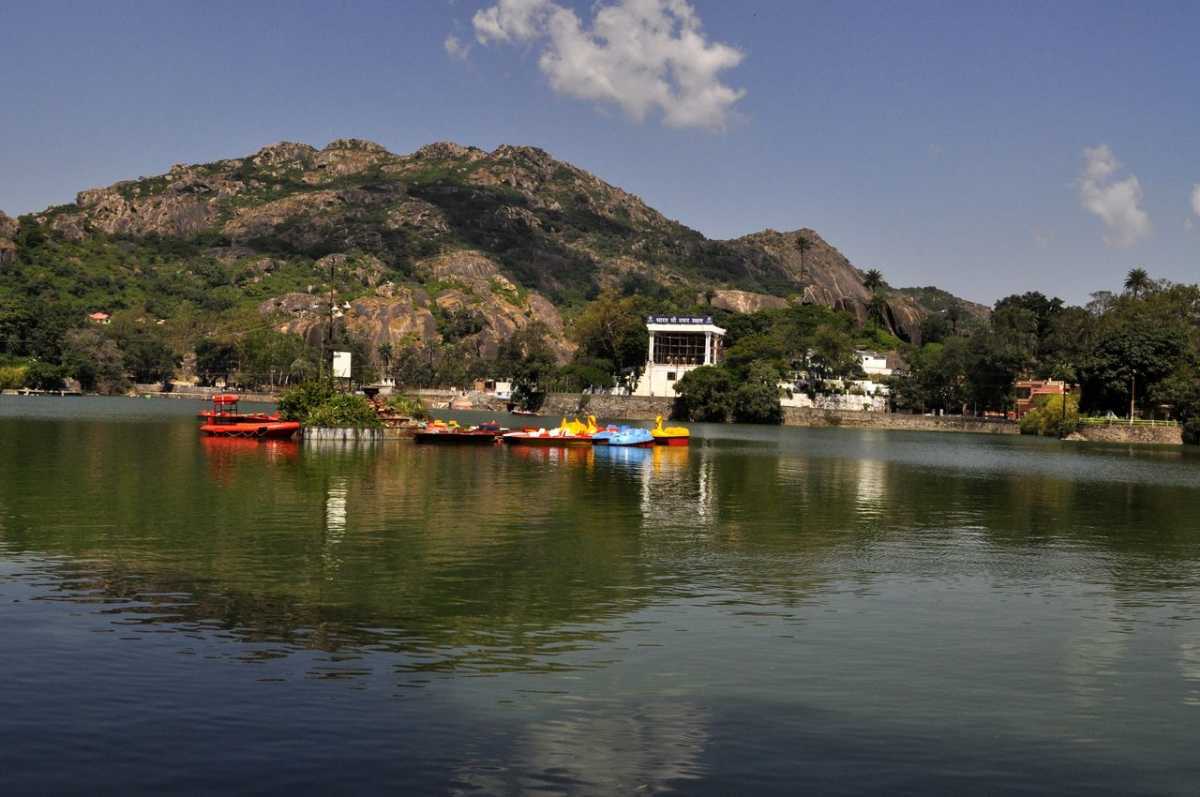 Nakki Lake:
One of the most popular tourist destinations in Mount Abu is the Nakki Lake. This beautiful lake is surrounded by mountains and greenery all around. It is around half a mile in length and a quarter mile in width.
There is a toad rock on a hill near the lake. Next to the lake is the Sunset point. However tourists are not allowed to climb to the Sunset point due to the fear of wild animals like leopards, bears and others.
The place is also famous as the ashes of Mahatma Gandhi were immersed in this lake and a Gandhi Ghat was constructed near the lake.
Gaumukh Temple:
One of the most important temples in Mount Abu is the Gaumukh temple which is dedicated to saint Vashisith. One has to climb around 700 stairs to reach the top of the temple.
It is believed that saint Vashistha performed yagna here which created four major Rajput clans. There is a stream of water that flows from the mouth of the marble bull. One can see statues of Nandi, saint vashishth, Lord Ram and Lord Krishna.
Raghunath Temple:
Built in the 14th century, Raghunath temple is the famous pilgrimage place in Mount Abu. It is located near Nakki Lake. The temple is dedicated to Lord Raghunath which is the reincarnation of Lord Vishnu.
It is believed that Raghunathji saves his followers from natural calamities and is believed to liberate people from pain and problems. The temple is open from 5 am to 12 noon and from 4 pm to 8 pm on all days.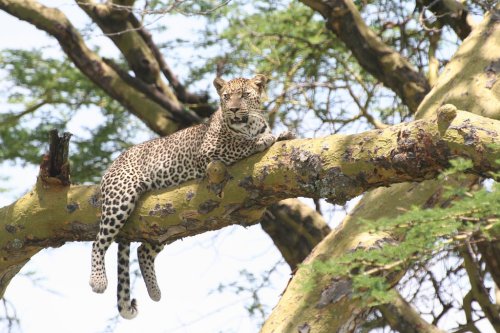 Mount Abu Wildlife Sanctuary:
Mount Abu Wildlife Sanctuary was established in 1960 and was declared as a wildlife sanctuary in 1980.  In terms of altitude the sanctuary ranges from 300 to 1,772 metres at Guru Shikhar. 
Spread over an area of 288 square kilometers the sanctuary is home for around 81 species of trees, 89 species of shrubs, 28 species of climbers and 17 species of medicinal plants. 
The sanctuary is home for various wild animals like  Indian leopard, sloth bear, sambar deer, wild boar, golden jackal, striped hyena, small Indian civet and many more. The park is rich in biodiversity.
Mount Abu is truly one of the most beautiful hill stations in India. Share your experience with us here.
Affiliate Disclosure:
If you make any purchase via a link on this site, I may receive a small commission with no added cost to you.