Vagamon
Vagamon
Quick Facts:
Country: India
State: Kerala
District: Idukki
Elevation: 1,200 m
Nearest airport: Kochi
Nearest City: Kattappana, Thodupuzha, Pala
Update on coronavirus in India
Vagamon or Wagamon is a hill station located in the Idukki district of Kerala, India. It is in the Idukki- Kottayam border with an elevation of 1,200 m. The place enjoys pleasant climate throughout the year and is now considered as the major tourist place in Kerala.
Vagamon does not have much history as it was not explored until 1926. Walter Duncan and Company started tea plantations here and by the 1930's more tea plantations were started.
Climate/ Seasons in Vagamon
Vagamon experiences pleasant climate throughout the year
Summer season: Summer season is from March to May. The maximum temperature hovers around 25 degree Celsius even in peak summer.
Monsoon season: Monsoon season is from June to September. The maximum and minimum temperature oscillates between 20 to 23 degree Celsius. July receives maximum rainfall while September is the most humid month.
Winter Season: October to February are winter months. The minimum temperature may dip to close to 6 degrees during peak winters.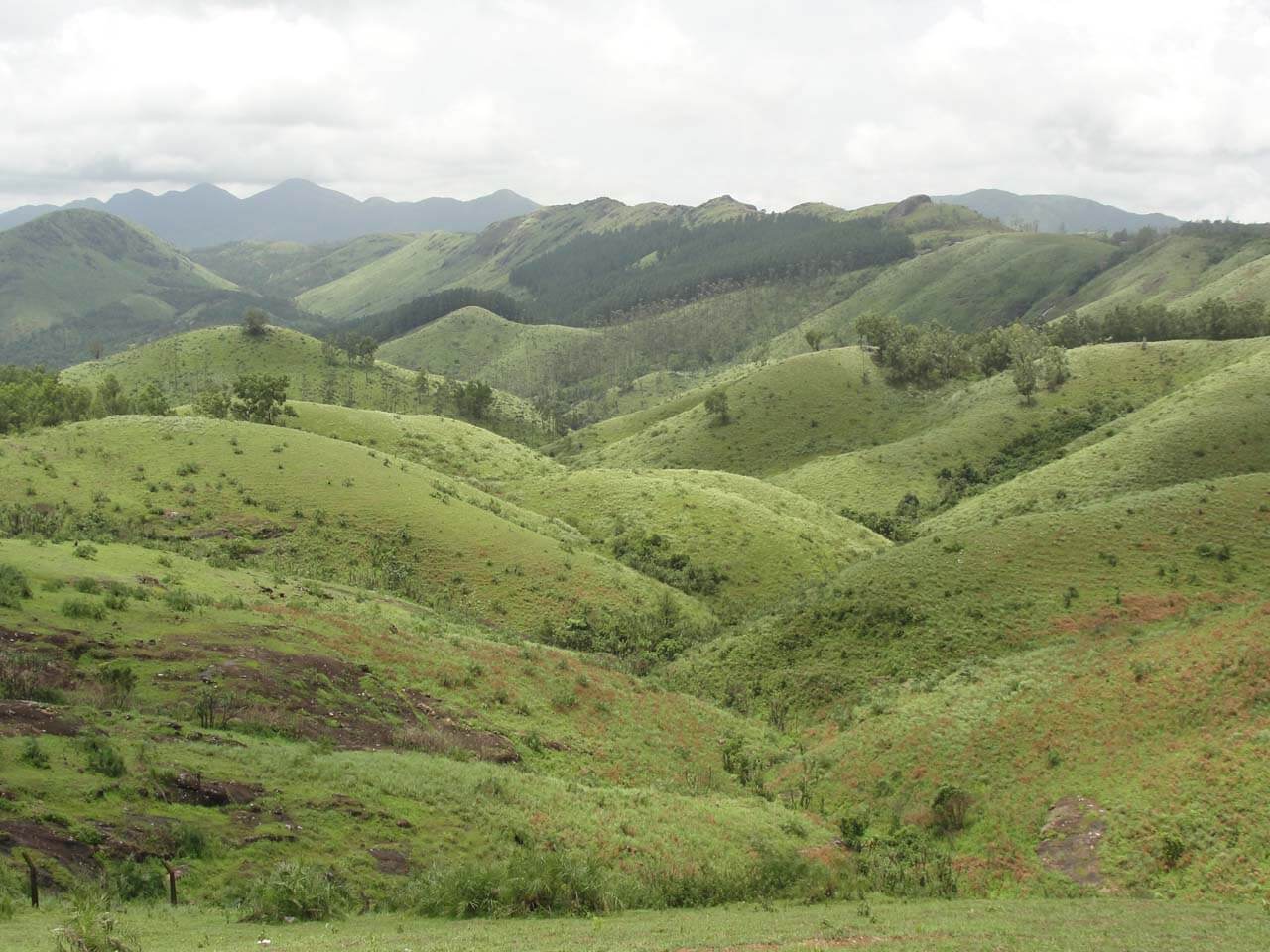 Best time to visit Vagamon
Summer or the winter season is considered as the best time to visit the place. Vagamon can be visited throughout the year. But during monsoon the place becomes very humid.
How to reach Vagamon
Vagamon is easily accessible by road.
By Air: The nearest airport is the Cochin International airport which is at a distance of around 120 kilometers. From the airport there are many taxis which can take you to Vagamon. Cochin International airport is well connected within India and also outside India.
By Rail: Kottayam railroad station is the nearest station to Vagamon. It is located at a distance of around 60 kilometers. From the railway station one can take a cab and reach the destination.
By Road: Erattupetta is the closest town to Vagamon. It is at a distance of around 25 kilometers. One can also take Kottayam-Kumili road and by taking a turn at Peerumedu.
Tourism in Vagamon
Vagamon is one of the most beautiful hill stations which is serene and full of greenery. The beautiful landscape, the grassy hills, mist on the tip of the hill makes it a must visit place. Some of the important places in Vagamon are
Ulipooni Wildlife sanctuary:
It is located at a distance of 10 Kilometres from Vagamon makes it a perfect destination away from the noise of the city. Entry is from 9 am to 6 pm. The place is famous for nature and  one can see some wild animals like elephants, deer and some other animals.
Vagamon Meadows:
The pleasant climate all round the year makes it one of the best places to visit. The lush green grasslands, green tea plantations, different colorful flowers and surrounded by green hills makes it a most beautiful place in kerala.
Vagamon Lake:
Nestled in between the beautiful green hills, Vagamon lake truly mesmerizes the tourists with its natural beauty. It is not a big lake but boating, rowing and other water activities are   available in this lake. There is so much calmness and peace around this lake. There is only the noise from nature and nothing else.
Kurisumala:
It is an important pilgrimage centre for Christians. People from different parts of the country visit this place especially during Good Friday. They climb the hill by holding wooden crosses and take the blessings of the almighty.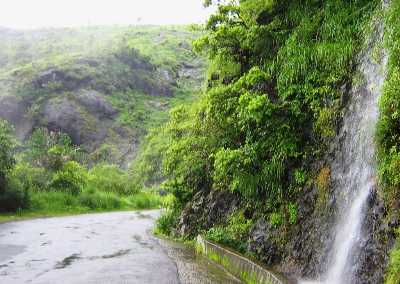 Mundakayam Ghat: 
Located around 8 Kilometres away from Vagamon, this ghat is famous for sunrise and sunset. It is also famous for Bird watching and nature walks. The chirping of birds and the mesmerizing view of sunrise makes the day filled with joy and beauty.
Marmala waterfall:
Nestled in the thick green cover all around Marmala waterfall is located along the Erattupetta route. Falling from a height of 200 metres this flawless  waterfall falls inside a private estate. Blessed with rich biodiversity, the Marmala waterfall is the perfect place to spend some quality time with nature.
Thangal Para
It is one of the most beautiful places in Vagamon. There is a huge rock which is at the edge of the cliff. It used to be the resting place for sufi saint Hasrath Sheikh Fariduddin Baba. Apart from the rock this place also offers a beautiful view of hills, grasslands, greenery all around and thick forests.
Vagamon Falls:
This is another most beautiful place in Vagamon. With the lush green hills and water gushing down from a height makes it one of the best sightseeing places in Vagamon.
Idukki Dam
Located at a distance of around 55 kilometres, Idukki dam is another important tourist place. It is a double curvature Arch Dam which is constructed on Periyar River. It is surrounded by mountains called Kuruvan Mala and Kutrimala. It is one of the highest Arch dams in Asia. Earlier it was not open to the public but since last year it is open to the public for one month during the Onam Festival.
Murugan Mala
It is located towards the eastern side of Kurisumala. This beautiful scenic place is home to a rock cut temple dedicated to Lord Murugan. The architecture of this single rock cut cave temple is simply fascinating. A good climatic condition and greenery all around makes it a perfect place to visit and enjoy quality time with nature
Truly Vagamon is one of the best hill stations in Kerala to visit and to regain energy from the lush green nature all around.

Affiliate Disclosure:
If you make any purchase via a link on this site, I may receive a small commission with no added cost to you.