Kufri
Kufri:
Quick Facts:
Country: India
State: Himachal Pradesh
District: Shimla
Elevation: 2,289 m
Kufri is an important hill station located in the state of Himachal Pradesh, India. It is just 20 km from the capital city Shimla. It has an average elevation of 2,720 m. Surrounded by beautiful scenery, Kufri is one of the most important hill stations. The beautiful valleys which turn green in warmer months would later turn into white with snow.
Update on coronavirus in India
Kufri is also rich in flora and fauna which hosts the Himalayan wildlife zoo. The zoo is home for some of the rare antelopes, felines and a variety of bird species. The place is also famous for various treks and many potato plantations are used as Ski track during winter season.
Kufri is derived from the word Kufr which means " Lake" in the local language.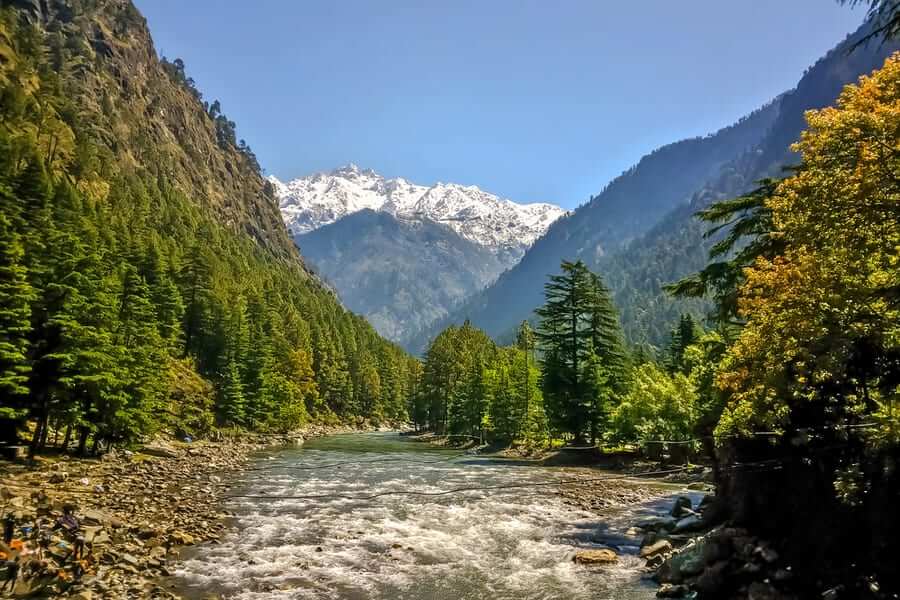 Climate/Seasons in kufri
Kufri is a popular destination during summer months from April to June. If one wants to see snow then winter months from November to February are the best season to visit
Summer Season: The summer months are from April to June. The temperature hovers between 12 to 19 degree Celsius. It is the best time to escape from the scorching heat in many places.
Monsoon Season: July to September are monsoon monsoon. Kufri receives moderate rainfall during these months. The road leading to Kufri may have landslides during monsoon season. It is advised to check and travel during these months.
Winter season: November to March are the winter months. The minimum temperature hovers around -2 degree Celsius. The place receives heavy snowfall and is very cold during these months.
However these months are good for various sports activities like skiing and also other snow related sports activities. Tourists can enjoy the Winter Sports Festival which is organized in the month of February every year. Travelers should carry thick woolen clothes if they plan to visit in winter months.
How to reach Kufri
Kufri is close to Shimla. It is easily accessible by air, rail and road.
By Air: The nearest airport to Kufri is the Jubbarhatti Airport near Shimla. From here one can take a cab and drive down to Kufri. This airport has limited services. The next nearest is the Chandigarh Airport which is at a distance of 140 km. From here one can book a cab and reach Kufri. Otherwise one can reach Delhi which is at a distance of around 350 km. From here one can take a cab. The drive would be around 9 hrs.
By Rail:
The nearest railway stations are the Shimla Railway Station and Kalka railway station ( 100 km away). One can book a taxi or cab and drive from here to Kufri. It is wonderful to watch the scenery all around while driving.
By Road:
Kufri is well connected from major cities of North India. One can either take a private or a government bus from Shimla, Narkanda, Rampur and Chandigarh.
Places of Interest/ Tourism
Himalayan National Park:
It is one of the most famous tourist destinations in Kufri. The  national park has around 180 different species of birds and also some rare mammals. Being at an elevated level, the park has different species of flora like oak, spruce, and blue pine deodar. These trees usually grow at elevated places. The park also has orchids, primula, geranium and Balsam species.
The park is also home for some of the rare animals like Tibetan wolf, Brown bear, Asiatic black bear, hangal, sambar, Barking deer, leopard. Most of the animals that are present here usually have thick fur due to the extreme cold conditions.
Indira Tourists Park:
It is open on all days from 9 am to 6 pm. It is around 19 km from Shimla and is one of the most important tourist places in Kufri. The park has a small restaurant, video games parlor and ice parlor which is controlled by the Himachal Pradesh Tourism Development Corporation.
It is located close to Himalayan National Park and is a beautiful place to spend some quality time with nature. It is surrounded by mountain ranges and mesmerizing landscape which makes it a perfect place to visit.
Mahasu Peak:
It is the highest point in Kufri which gives a magnificent view of Badrinath and Kedarnath ranges. Hiking is one of the best possible ways to explore through the thick forest of deodar. There is a Nag temple at the tip of the peak which can be reached either by trek or a horse ride. One can also visit the Mahasu Ridge which is the best place for Skiing.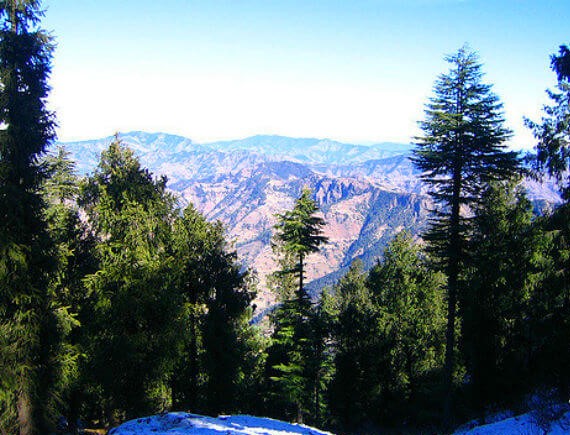 Fagu:
Fagu is located at an elevation of 2,450 m above sea level on the Hindustan- Tibet road. It is a small town which is around 45 minutes drive from Shimla and around 15 minutes from kufri. It acts as a base camp for trekkers and to explore nature. The town is covered with lush green cedar and pine trees with deep valleys which has apple orchards and different species of flower fields. The major attraction in Fagu is Bhantia Devi temple.
Kufri Fun World:
It is open from 9:30 am to 6 pm. It is one of the best places to have some entertainment with different rides.
Other than visiting these places one can do some adventurous activities like Skiing, trekking and Tobogganing. Tobogganing is emerging as one of the important snow activities. In Kufri tourists are allowed to slide down the snowy trails on a sledge.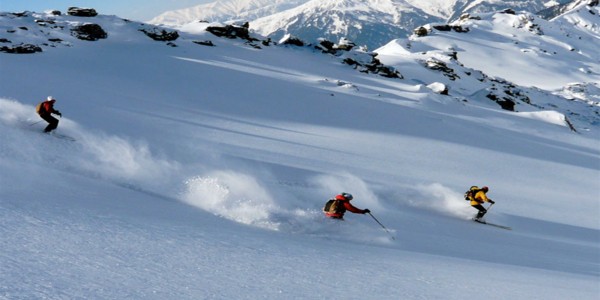 Kufri is one of the most popular destinations for skiing. From the first snowfall till the end of season the place is filled with Skiers. The best period is from mid December to early February when there is a lot of snow all around. Himachal tourism offers instructions and equipment to do skiing. They provide various safety measures before skiing.
Affiliate Disclosure:
If you make any purchase via a link on this site, I may receive a small commission with no added cost to you.