Red fort in Delhi - India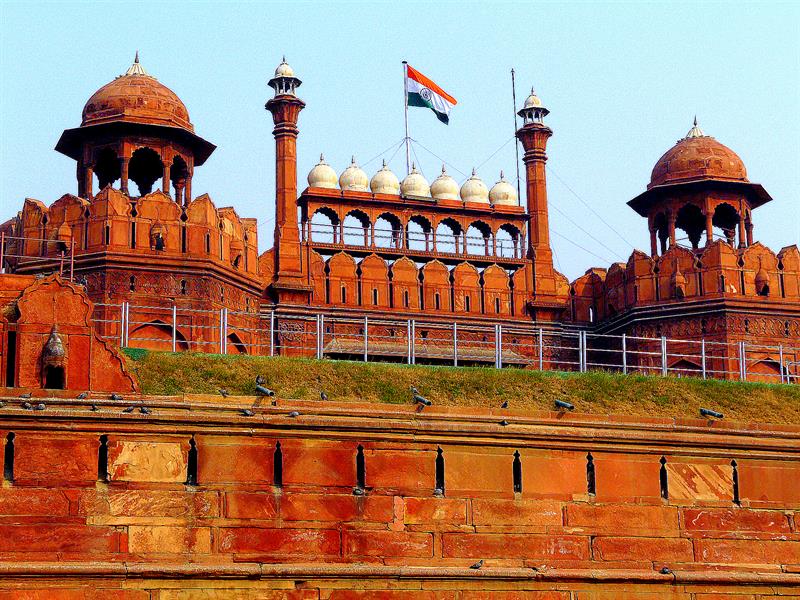 Red fort at Delhi was built by Shah Jahan as the palace for his fortified capital Shahjahanbad in the year 1648. When Shahjahan decided to move his capital from Agra to Delhi, he constructed the Red fort. It is currently located in the national capital of India, Delhi. Delhi has many more tourist attractions like Qutb Minar, Jantar Mantar, Humuyun tomb, Jamma Masjid, India Gate, Rastrapati bhavan, Delhi Haat and many more. Delhi was the capital for Mughals and Delhi Sultanate. Delhi (Indraprasta) was believed to be the capital of Pandavas. Being one of the oldest cities, Delhi has a character of its own and has something for everyone. One of the main attractions in Delhi is Red Fort, from where Prime Minister of India hoists flag during every Independence Day.
Red Fort is one of the greatest monuments built by Mughals.  The credit for the construction of this Fort goes to Ustad Ahmad Lahauri who is also the master mind behind the construction of Taj Mahal.  Constructed with red and white stone which was the favourite colour of Shahjahan on the banks of river Yamuna, Red fort is a mammoth construction which took a decade to build it (1638-1648).
When Shahjahan shifted his capital from Agra to Delhi, Shahjahan built a city called Shahjahanbad. To fortify this city, very huge wall was constructed all around this city which is known as Red fort. The wall of the fort is built by red sandstone with 2.5 meters width and a height of 33 meters.  The area encompassed by Red fort is ~ 2500 acres (~100 Ha). The massive wall is built around the fort to protect the city from attacks and to take care of its subjects. Later Aurangzeb added pearl mosque to the emperor's private quarters. Red fort has many important places inside it. Few among them are Diwan-I-Aam, Diwan-I-Khas, the Lahori gate (which is the main entrance of the Red Fort), Chhata chowk, Naubat Khana, Hayat Bakhsh Bagh, Hera Mahal, Moti Mosque, Baoli.

Important places of Red fort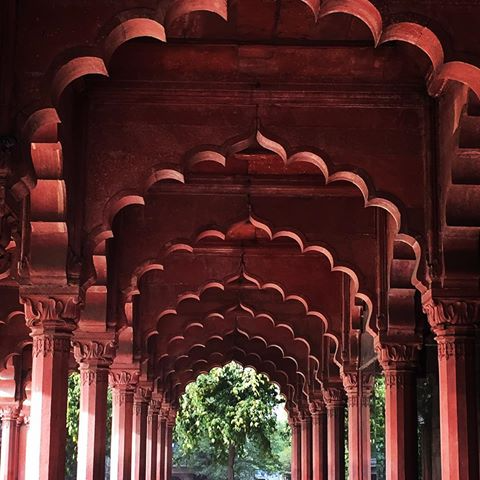 Diwan-I- aam: Diwan-I- aam also called as Hall of audience is located inside Red fort.  The hall consists of front hall which is open on 3 sides backed by many set of rooms built by red sandstone. The pillars of Diwan -I- aam has paintings by artisans from Rajasthan and precious stone embedded on it. The Diwan -I- aam was built by white marble bought from Rajasthan. From the Southern side of this palace royal ladies used to sit and watch the proceedings.

Diwan -I- khas: Diwan -I- khas also known as hall of private audience was exclusively used for private Durbar. This was attended only by important ministers and army chiefs where important decisions were taken. The centre of Diwan -I- Khas had peacock throne. Even the walls of Diwan -I- khaas had special gems and stones laid on it.  Later this throne was plundered by Nadir Shah from Persia in 1739.


Lahori gate: The Lahori gate is the main entrance of the Red fort. Every year Prime Minister of India hoist flag and gives speech on Independence Day from this gate.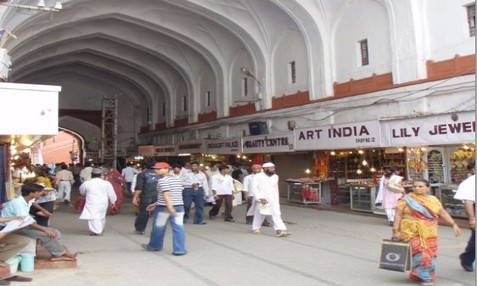 Chhata Chowk: It is a long passage inside the Red Fort which contains market in it. It is located behind Lahori gate and contains 32 arches which serve as shops. Chhatta Chowk in English means 'covered market'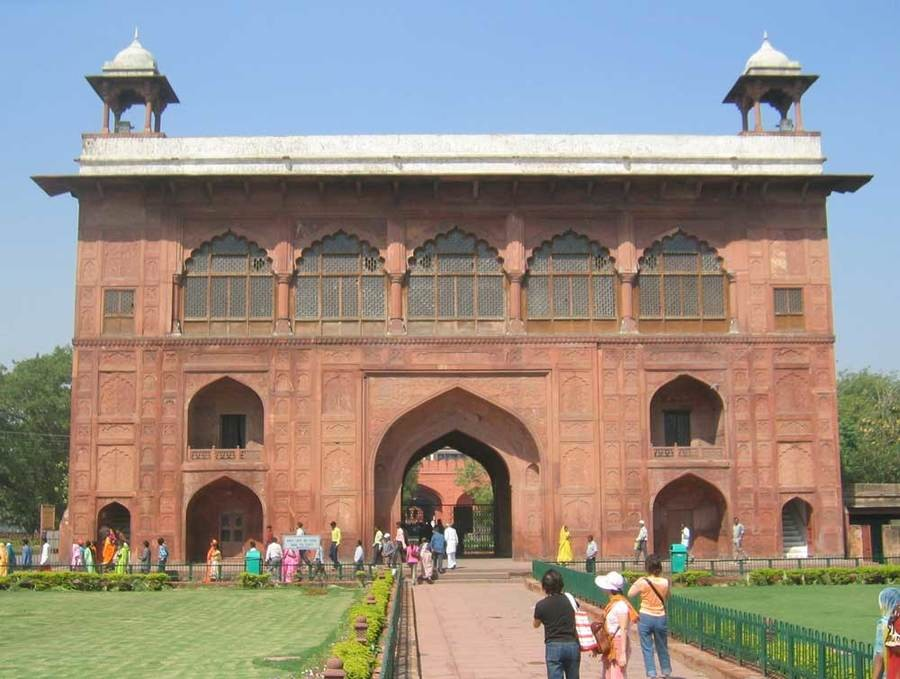 Naubhat Khana: Also known as Drum House it is situated between inner and outer court at Red Fort. Musicians used to announce the arrival of Kings to Diwan i aam. Music used to play 5 times in a day.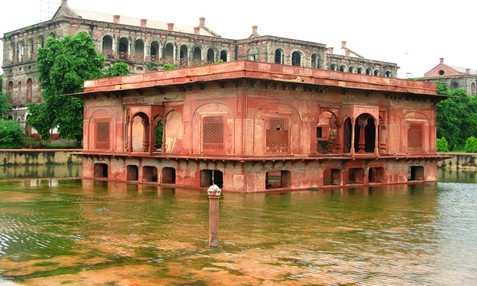 Hayat bakhsh bagh: This is one of the biggest garden of the Red Fort. The garden is divided into four squares with water channels.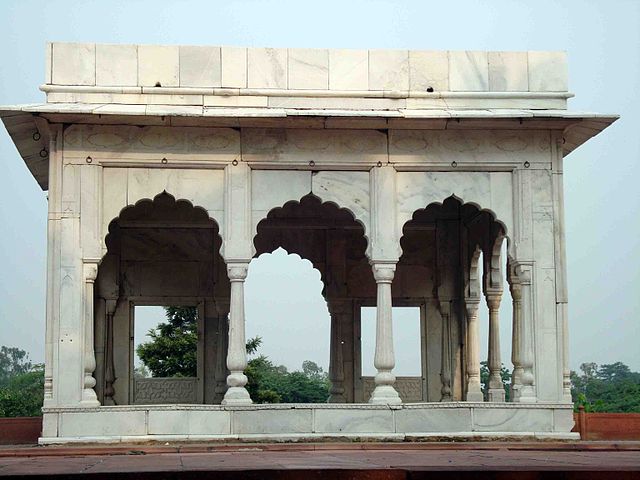 Hira Mahal: Located in the eastern wall of the Fort, it is the Pavilion of the Red Fort. This was built during Bahadur Shah 2 period.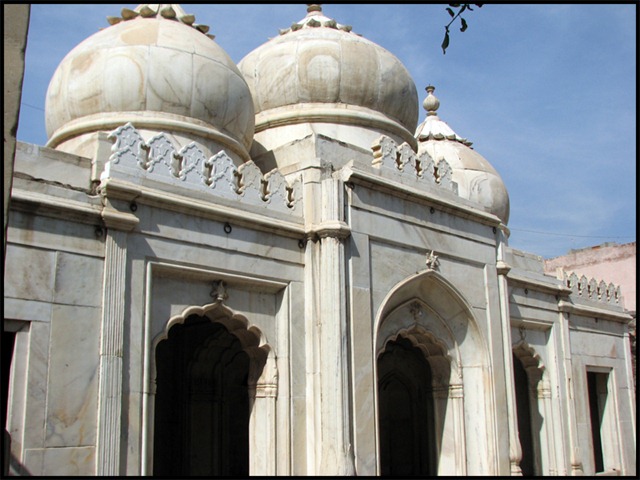 Moti Mosque:  This is a mosque inside Red Fort. It means pearl mosque. This was built by Aurangzeb for is personal use. The prayer Hall has 3 arches and divided into 2 Aisles.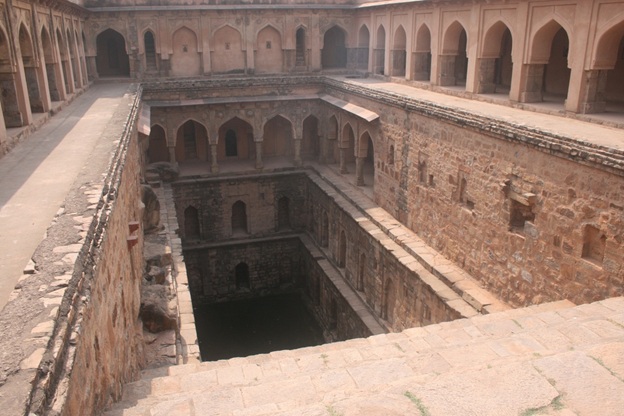 Baoli: Red Fort Baoli is uniquely designed with two sets of staircases in the step well that lead down to the well. This is not destroyed by the British. It was used as the prison in the India Rebillion act of 1857. The two sets of the steps meet at a right angle.

Visiting hours and contact number
Visiting Hours 9.30 am till 4.30pm except on Monday.
Monday is the weekly off
Tickets—Rs 10 for Indians ans 250 rs for Non Indians
Nearest metro station---chandini chowk 
Best time to visit ---February—April and September-December
 Contact number 011-23277705
 Quick Tips:
Good to carry water, no eatables are allowed inside.

Beware of pick-pocketing.

It would be good to attend the Light and Sound Show. It is worth watching.
Bargaining is good at Chatta Chowk

Affiliate Disclosure:
If you make any purchase via a link on this site, I may receive a small commission with no added cost to you.
As an Amazon Associate I earn a small commission from qualifying purchases. Other links on this site may lead to other companies that I am associated with